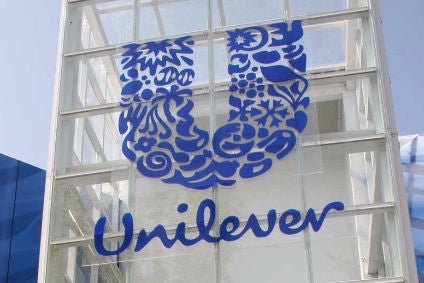 Unilever this week announced a change in its legal structure, which will see the FMCG behemoth have its main base in the Netherlands. The UK media swiftly pointed to Brexit – but the key factor would likely have been to have given the group more options when it comes to M&A.
Last April, in the wake of Unilever's rebuttal of Kraft Heinz's takeover interest and facing a not-entirely-satisfied investor roster, the consumer goods giant published its plans to "accelerate the delivery of value for the benefit of our shareholders".
Amid Unilever's announcements of a new target on margins, a plan to buy back shares and to up its dividend, the Ben & Jerry's and Knorr maker said it would look at its legal structure to achieve "greater simplification and strategic flexibility".
"Looking ahead," Unilever said at the time, "we see it as important to create greater optionality for future strategic portfolio change."
Throughout 2017, Unilever CEO Paul Polman said a decision on the Anglo-Dutch group's legal structure would be made in early 2018 – and so it came to pass yesterday (15 March) with the company announcing it would become a single legal entity based in Rotterdam, rather than be domiciled in the Dutch port and in London (a structure that dates back to the merger that created the business in 1929).
The initial reaction from mainstream UK media was Brexit was to blame, that Unilever had chosen the Netherlands for its headquarters over Britain ahead of the country's departure from the EU.
Unilever and Polman said otherwise, insisted the company remained committed to the UK (Unilever House will be the base for two of its divisions, local production will remain) but, to some, Brexit was the factor, fitting the narrative Brexit means Britain will become a less attractive place to do business.
The reality, however, is more prosaic. For one, if it was about Brexit, why would Unilever be retaining a significant base in London?
Moreover, some Unilever investors had been pushing the company for years to make its legal structure simpler. And it is likely Kraft Heinz's approach for Unilever last February – albeit one Polman and his colleagues saw off in a matter of days – was a central factor.
Being legally based in the Netherlands looks to have made Unilever less vulnerable to another approach, from Kraft Heinz or anyone else, with Dutch M&A regulations offering more protection to targets.
And that is not the only reason M&A appears to have been central to this decision. Alongside the switch to a simpler legal structure, Unilever announced it would run its business through three divisions: home care; a combined beauty and personal care arm; and a joint foods and refreshment unit.
"The board believes the move to three divisions and the simplification of our corporate structure will create a simpler, more agile and more focused company with increased strategic flexibility for value-creating portfolio change," Unilever chairman Marijn Dekkers said.
The market has already started speculating about Unilever's own M&A intentions, both as buyer – and, more pertinently, for food – a seller. Being domiciled in the Netherlands may offer Unilever more protection from an approach for the whole business but the shift to what some have called a "cleaner" structure means the business may, one day, look to spin off or offload divisions.
Unilever said it does not "currently plan any major portfolio change" but added: "We believe it is appropriate to create a corporate structure that provides the group with the strategic flexibility and optionality to do so."
The future of food within the Unilever portfolio has been a topic of debate in the investment community for at least as long as your correspondent has been covering the sector. Since Polman took the helm at Unilever in 2008, the company has embarked on a strategy of "weeding and feeding", which has took the form of selling a raft of assets in food but retaining a core portfolio, backed by investment.
Last year, Unilever made a couple of eye-catching investments in food, notably the acquisition of US condiments upstart Sir Kensington's, and was rumoured to have been interested in buying the Reckitt Benckiser food assets that ended up at McCormick & Co.
However, Unilever did offload its struggling spreads division, a move some in the market had long demanded, and analysts continue to to speculate about the position of food in the group's basket of assets – speculation likely to intensify with the company's move to being a single legal entity incorporated in the Netherlands.
Unilever said its three divisions will make their "own investment decisions based on its strategic objectives, and will make recommendations for capital allocation, both in the supply chain and in developing the portfolio through M&A". It is possible, then, the company could look to invest in food through M&A.
However, some in the City think the move has made a sale or demerger of food more likely.
"The rebranding of 'personal care' has led to inevitable speculation around Unilever's future intentions here. But what matters more for us is that the governance changes make foods and refreshment a more readily exitable entity," Jefferies analyst Martin Deboo said yesterday, adding: "We continue to see Kraft Heinz as a potentially interested party here."
For now, with the decision announced, investor focus, in the short-term will revert, in the main, back to whether Unilever can hit its 2020 margin target.
But, for all the Brexit-related headlines in the UK, Unilever's legal shift to the Netherlands appears to have opened up M&A possibilities for the business and the market will have that in mind in the months ahead, too.