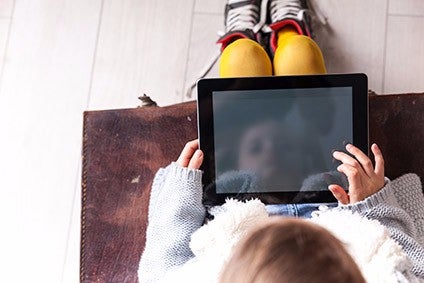 The UK has recently further tightened restrictions on the advertising of foods high in fat, salt or sugar (HFSS). Neil Davidson, the managing director of UK FMCG marketing specialists HeyHuman, believes the new rules are yet another sign of ever-increasing limits on the promotion of consumer goods worldwide. But he argues there are plenty of opportunities to nurture and grow brands, if marketeers take a proactive approach.
UK moves to restrict further the advertising and promotion of products high in fat, salt or sugar (HFSS) in all children's media, formally introduced last month, was not exactly unexpected.
Recent years have seen a slow tightening of the screw when it comes to what is permissible when advertising products that have caught the attention of legislators and pressure groups. The familiar line up of villains, HFSS products, alcohol and tobacco, have seen the slow creep of legislation eroding the ability to use marketing tools and techniques that were once taken for granted.
Tough new rules drawn up by the UK's Committee of Advertising Practice (CAP) apply to media targeted at under-16s and reflect restrictions already in place on TV. For food brands that have relied on children's non-broadcast media, such as print, posters, cinema, online and social media, it makes an already restricted and regulated (R&R) environment even tougher.
The new rules ban ads for HFSS products in all children's media, including Facebook and other social media platforms. Ads for HFSS products will no longer be allowed to appear around TV-like content online, such as video-sharing platforms, if it is directed at children.
Such regulatory moves are increasingly commonplace, not just in the UK, but around the globe. Since May, UK smokers have found their favourite brands boxed in plain packaging hidden, further anonymising brands.
Alcohol has similarly been faced with tighter regulation. The World Health Organization has adopted a global strategy to reduce alcohol consumption. France and South Africa have restricted advertising and promotion on alcohol. The UK's own guidelines are constantly under scrutiny.
Meanwhile, UK Chancellor Philip Hammond formally announced the introduction of a tax on sugary drinks in March. Ireland has introduced advertising restrictions on high sugar content foods and Mexico has banned the advertising of confectionery to children. After years of lobbying in the background hoping to stop or limit restrictions, food brands must face up to what is coming down the line – an ever-limited set of marketing tools.
For these brands, the big question is what they should do to respond to possible clampdowns. While some adopt a wait-and-see attitude, more proactive brands are already looking to scenarios where they will have to operate in so called 'dark markets' where advertising and promotion is banned.
Although some markets are totally dark, a more common scenario is activity is increasingly restricted and regulated (R&R). In these R&R markets, brands should look at how to establish new marketing support techniques.
Brands should be concerned about the slow creep of legislation measures as they are closing down communications channels, which inevitably leads to sector decline. Savvy brands have already started to make moves that recognise the dangers to their brand health. When Tesco announced it would no longer sell children's lunchbox drinks with added sugar, Ribena, Capri Sun and others were quick to slot no added-sugar variants into the gaps in the shelves. Reformulation has also been a strategy for brand owners from Coke, Kellogg and Heinz, producing 'better for you' versions of their best-selling products.
But brands need to be more proactive in seeking opportunities to promote their products if advertising and promotion is banned. This requires a new mindset that focuses on what brands can do rather than what they can't. The good news is that there is still scope to nurture and even grow brands.
One area for focus is to build more committed relationships with people and retailers. Brands have a wider role as supporters of retail businesses, especially at the independent end of the market. Look at the efforts PepsiCo has made on brands such as Walkers and Pepsi in driving meal-deal activity in such stores, increasing footfall and value for the retailer. Such activity also benefits the consumer looking for a simple and affordable lunchtime solution.
In larger stores, category management by brands can reach great levels of sophistication, so investing in data and segmentation is crucial to engage with retailers. By demonstrating greater understanding of consumer trends and tastes, brands can win a seat at the top table. Retailers are also looking for activity that builds their own overall business, so a thriving category is to everyone's advantage.
Don't neglect new channels either. More brands are signing up to the Amazon Dash button and supermarket supremacy is not a given for the future. Beyond the Internet, relationship marketing efforts can also pay off. Confectionery brands have become valued partners with fast-food players such as McDonald's where limited-edition McFlurry variants promote old favourites in a new and exciting way.
Although social comes under the remit of the new HFSS guidelines, it cannot be totally disregarded. Brands will need to mind their online manners but word of mouth is such a powerful tool it can be recalibrated to deliver a more meaningful brand dialogue. Remember it was cookie brand Oreos with its Super Bowl tweet that broke through the notion social media would forever be subservient to traditional media.
When it comes to new product development, brands need to invest now, or not at all. It is an expensive activity and products need at least three years to become embedded in the brand portfolio. They should also consider how products are positioned. Kellogg retained a foothold in the indulgent breakfast sector by targeting its Krave, chocolate cereal at adults. Imagine how tough it would have been to launch it as a kids' brand.
A restricted environment should spur brands to better understand the assets that really matter. Design, logos and slogans that have stood the test of time are sometimes taken for granted. Research what brand assets have the greatest cut through and invest in them. The signifiers that connect with people may surprise you. Brands can also go beyond pictures to brand words, associations, or even connections through other senses such as sound and scent.
Simplify everything, including the brand portfolio and brand communications. The simpler they are, the more likely they are to have continuity and be understood long-term, after R&R starts. Focus on brain-friendly creative that connects with people and is based on the 3Rs of recognition, resonance and relevance.
Investing ahead of potential R&R acts an insurance policy that almost always pays off. This is because most of it is either best practice or pushes brands into new areas that businesses and brands should be investing in.