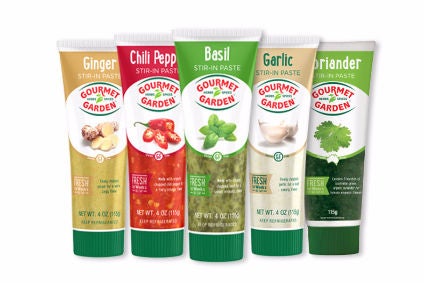 Facing questions from analysts last month on McCormick & Co.'s interest in UK group Premier Foods plc, Lawrence Kurzius, the president and COO of the US herbs and spices giant, said: "Premier Foods is just one idea in McCormick's robust acquisition pipeline. This would use a fair bit of our financial capacity but it wouldn't take us out of the market to do the strategically-important bolt-ons that we might have done otherwise."
The remarks seemed a way of underlining to the market that McCormick, despite ready to make Premier its largest acquisition since buying US business Lawry's from Unilever for US$604m in 2008, was still prepared – and able – to strike the kind of smaller deals that had since become the group's way of growing inorganically.
Last week, when after three rejected proposals from Premier and after subsequent talks with the UK group's board, McCormick decided against pursuing the cakes and gravy maker further, some of the analysts in the US covering the Lawry's maker's stock would have cheered the decision to walk away from the table.
Sanford Bernstein analyst Alexia Howard had expressed concern an acquisiton of Premier would have "diluted the quality of the McCormick portfolio" and suggested the US group would be "better off spending its capital elsewhere". Stifel Nicolaus analyst Chris Growe had noted a move for Premier would have represented "a departure from [McCormick's] core categories and push the company into slow-growth categories in one of the more difficult retail markets in the world".
The market, however, was left wondering where McCormick, evidently keen on pursuing deals, would look next. Last Wednesday, when McCormick announced it had dropped its interest in Premier, Morningstar analyst Erin Lash noted: "We expect acquisitions will remain a priority for cash but McCormick has been a prudent capital allocator in the past." However, she added: "While building out its footprint in faster-growing regions has been at the forefront of management attention for some time, McCormick has also appears open to expanding into adjacent categories in developed markets, following its acquisition of Stubb's, a US barbecue sauce manufacturer, last year."
Just six days later, McCormick announced it had secured an acquisition. The company has snapped up Australian chilled herb manufacturer Botanical Food Co., the owner of the Gourmet Garden brand, in a deal worth A$150m (US$117.3m). Gourmet Garden derives 90% of its sales from retail customers in North America and Australia. McCormick said the addition of chilled convenient herbs would complement its existing branded herb portfolio.
"This one's more in line with the bolt-ons that they've been so successful at in recent years," Sanford Bernstein's Howard tells just-food. "I also like the idea of fresh rather than dried herbs. [It] will be interesting to see how they handle the chilled supply-chain challenge, but given trends in the US, this seems bang on track."
At Morningstar, Lash said: "Despite the small size of the deal, we think it is strategic in that it provides McCormick another means by which to expand its shelf space in the perimeter of the store, which has been winning out at the expense of centre-of-the store categories, growing at a mid- to high-single-digit rate, far in excess of centre-of-the store, where growth has remained tepid."
McCormick's deal for Gourmet Garden is the latest example of a US major with a portfolio weighted to the centre of the store looking for growth in what some call "packaged fresh" products. Campbell Soup Co.'s US$1.55bn acquisition of Bolthouse Farms in 2012 is the most notable example. Despite the growth seen in this part of the store, there have been some concerns over margins due to the broadly lower competitive advantage in fresh categories.
Jonathan Feeney, principal and senior consumer staples analyst at US equity research firm Athlos Research, is one of those analysts who has expressed concerns over the "riskier, lower margin, packaged fresh model". In a note, reflecting on the deal McCormick struck for Gourmet Garden, Feeney reiterated the "competitive advantage of a packaged fresh business is inherently lower than a packaged business because there's so little differentiation from fresh products. We'd imagine that packaging and sourcing are a large part of the edge but that has limits in large outlets".
However, Feeney said with Gourmet Garden generating "just US$53m in total sales" suggests there is an opportunity for distribution McCormick could pursue. "An advantage of this type of packaged fresh business is the logistical ability to reach outlets where a fresh option is not feasible."
Feeney also noted McCormick had paid 12 times Gourmet Garden's EBITDA for a business, which he described as an "average packaged food multiple" with EBITDA margins of 18% and growing at a double-digit rate. Speaking to just-food, Feeney says: "Yes, it's a packaged fresh business, which has a little bit competitive advantage maybe but it's amazing to me that a business that is this high a margin, growing this quickly could trade for such a lower multiple. When you have that kind of growth that's a chance that just about anyone would take no?"
McCormick has plumped for the business – and industry watchers expect the company to continue to look for deals. Kurzius's comments last month indicated McCormick had a list of potential targets and there is an expectation in the market the business will acquire again.
Where could McCormick look? The thrust of McCormick's M&A activity in recent years has been in faster-growing markets, with deals in countries like China, India and Poland. That said, as McCormick showed last summer with the move for US sauces maker Stubb's and this week with Botanical Food the company has been ready to look for targets in adjacent categories in more developed economies.
One should expect McCormick to be looking in both areas, although perhaps the uncertainty over growth in China could make the company reticent to make a significant move to grow its business there through M&A, instead preferring to try to expand its existing assets in the country.
At Sanford Bernstein, Howard, speaking to just-food on Monday, as the dust settling after the Premier saga and before the Botanical Food deal was announced, said: "It would be good for them to keep an eye out for opportunities in faster-growing countries and categories. The UK is just too tough a market in my mind to warrant a lot of investment right now. Wet sauces and/or tea might be good categories for them to focus on, given their experiences in sourcing of ingredients and developing flavour profiles. On tea, there seems to have been a lot of online coverage of pesticide residues and other adulteration issues in tea, both herbal and regular black teas. Given McCormick's experience with handling such issues in their core herbs and spices business, there might be some opportunity for them since they do seem to have exhausted their opportunities in dry spices and seasonings around the world."
Howard also suggested McCormick could look to boost its business-to-business industrial operations through M&A. "There may also be further opportunities in the industrial part of the business, given the success of their recent small acquisition on that side, especially if they can find more profitable industrial flavour solutions players in the more specialised parts of that market."
The prospects for McCormick's underlying business are, Feeney says, "solid", although he describes 2015 as a "re-basing year". McCormick's US consumer business, for example, has faced challenges and pressure on market share in recent years. The US consumer business is seen as an important factor in the performance of McCormick's shares and, in the first quarter of the new financial year, its growth was still lagging the category, although the company is hopeful these declines will minimise in the months ahead, Stifel Nicolaus's Growe said in a note to clients after the quarterly numbers were published.
To some industry watchers, McCormick's core business seems well-positioned, with the argument that spices and seasonings could benefit from consumer interest in health and in broader flavours. However, the challenges the business is facing may be a factor in McCormick's appetite for M&A.
We should expect McCormick to be ready to make more acquisitions as both the company's words and deeds in recent weeks indicate. "We don't suspect its appetite for further deals has waned," Morningstar's Lash says.