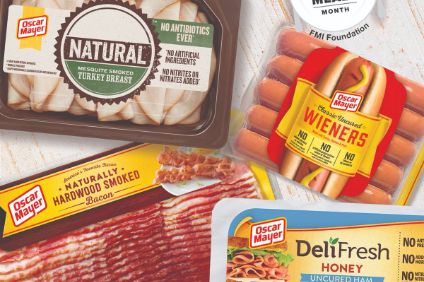 just-food's US columnist surveys the rapid transformation in the sector Stateside and argues disruption is now the new normal.
"We bought brands that we thought could last forever. We thought you could just focus on being very efficient. But all of a sudden we were disrupted."
The words, last April, of Jorge Paulo Lemann, the founder of 3G Capital, co-shareholder of Kraft Heinz.
Build your brand using classical marketing and trade promotion strategies and techniques. Dominate your respective categories. Merge and acquire, then cut costs and create "synergies".
These concepts have been an integral part of the global consumer packaged goods company playbook since the end of World War II.
Disruption? Not in CPG. We're immune.
Not any more. This paradigm no longer works in consumer packaged goods, particularly in food and beverage. It's an industry turned upside down.
Disruption of big, legacy brands is now the rule, not the exception. It's a brave new world where big can be as much of a liability as it was once was an advantage.
Kraft Heinz raised eyebrows across the industry last month, with a multi-faceted announcement that included an SEC probe into the company's procurement, fourth-quarter profits that missed expectations, an outlook for 2019 that also disappointed Wall Street and the small matter of a US$15bn write-down on certain assets.
And it shook the investment community. Jim Cramer, market maker and broadcaster on CNBC, said of Kraft Heinz: "You either disrupt or you get disrupted – the companies that do nothing have the stocks that should be sold."
He added: "I think Kraft Heinz needs to move quickly and sell Maxwell House and Breakstone's. sour cream and cottage cheese, then take the money and move aggressively into cannabis."
Talk about disruptive advice. Cramer is dead serious too. And there have been reports Kraft Heinz is now looking at offloading Maxwell House and Breakstone's.
I'm not sure I agree with his advice on moving into cannabis but it's illustrative of a CPG world turned upside down. An industry where disruption is front and centre.
Much has been written by me and by others about what big packaged foods companies are doing wrong. Much of it is instructive.
But what options do companies like Kraft Heinz, Kellogg, General Mills, Campbell Soup Co. and a host of others have for success? And how they can perhaps get on the road to successfully adapting to the age of disruption?
We've now reached a tipping point in which disruption of the big legacy brands is the norm. It's adapt or die for 'Big Food.'
Putting myself in the shoes of a publicly-traded big brand consumer packaged food company CEO – and I'll be the first to say I don't have all the answers – here are a number of concepts to seriously consider embracing. CPG companies can increase profit and deliver shareholder value by either growing in revenue or cutting costs. The latter approach isn't working.
Instead, it's time for Big Food to embrace a disruptive type of paradigm, best exemplified by the work of Clayton Christensen
Research and development
Food majors have largely outsourced R&D in three ways: by making acquisitions of emerging brands in categories like natural, organic and free-from; by creating corporate venture funds to invest in such companies; or by setting up creating incubators and accelerators in the hope of nurturing brands with an eye to future M&A.
There's nothing wrong with these approaches. But it's half a loaf. You can't buy or outsource true innovation. Instead it has to be infused throughout the entire corporate culture. It's time for large companies to bring R&D back in-house. It will cost money to do so but it will pay longer-term dividends. Increasing revenue, which is required because cost-cutting isn't sufficient today, requires investment.
Christensen has found incumbents tend to make incremental improvements to their existing products – think adding sriracha to Heinz Ketchup.
In contrast, disruptors enter a market by offering a product that wins on a new performance dimension and captures new consumers. Eventually the disruptor starts to capture a small portion of the incumbent's market share. The incumbent ignores this to its peril even if the disruptor's market share is small. Eventually the disruptor captures more, posing a real threat to the incumbent. And, by this time, it's often to late for the incumbent to respond.
According to IRI, 49% of the top-ranking CPG brands launched in the US in 2017 came from smaller food manufacturers with annual sales below US$1bn.
Innovative partnerships
Big consumer packaged goods companies need to start acting outside the box when it comes to partnerships.
Why not a partnership between Kraft Heinz and Amazon focused on creating exclusive brands for the retailer? How about General Mills partnering with Google, for example, to bring a new generation of food products to consumers using the principles of regenerative agriculture, which General Mills recently made a huge commitment to support?
Both Amazon and Google want to disrupt how consumer goods are created, marketed and sold globally. Better to become a partner in the disruption than be the one disrupted.
The new "retail"
Big packaged goods companies are moving too slowly on direct-to-consumer. Marketplace retailers like Amazon, Thrive Market and others are innovating and becoming the online intermediary in the same way supermarkets are the brick-and-mortar middleman for packaged goods.
It might be time for Big Food CEOs to take a moonshot approach to D2C instead of playing it conservative as has been the case to date. Millennials and particularly Generation Z view buying directly from manufacturers as normal as going to the store, as is being demonstrated regularly by a host of digitally-native consumer brands globally. We don't know how much of a share D2C will capture in the future. But without question it's disrupting the status quo.
Venture capital
Venture-capital firms have moved into consumer packaged goods in huge numbers. They are providing the capital that's fuelling the emerging brand insurgents. Thus far Big Food has largely kept these firms outside the tent, with the exception of some companies like Kellogg that have partnered with them to create corporate venture-capital arms.
Larger players should bring venture capitalists inside the tent. Make them true partners. Seek their ideas and approaches to disruption. Infuse this approach into the enterprise.
The end of mega-brands
I believe it's quite possible the era of the $2-3bn mega-brand is over. The future of brand creation for big companies lies with brands with annual sales in the $200m to $1bn range.
This could mean big changes in strategy and tactics for Big Food. No more significant growth via mere line extensions such as adding jalapeno peppers to ketchup or raisins to corn flakes. Instead, what is required is R&D, innovation, new types of partnerships and talent that have the ability to manage a larger, more varied brand portfolio.
Above all, disruption is here to stay. The old paradigm of cost-cutting and incremental brand growth primarily through safe strategies like line extensions or reducing the fat or sugar content in an existing legacy brand food or drink product don't work anymore – at least when it comes to real revenue growth.
Big packaged goods companies face an innovator's dilemma. Keep doing the same and face being disrupted. Or make fundamental change and hopefully become a disruptor.
Those who say it's an easy decision for a CEO to make are wrong. But it is a decision that must be made, sooner rather than later.