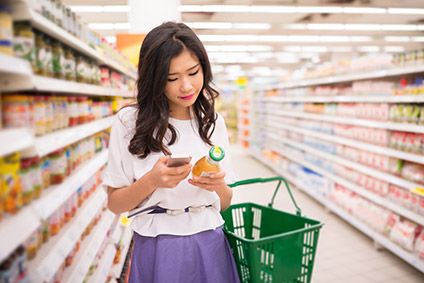 Operating in the US food market? If you thought 2017 was a heady mix of challenge and opportunity, wait for 2018, writes just-food's US columnist Victor Martino, who gives you six mega-trends your business must embrace to thrive over the next 12 months.
It's not far-fetched to say 2017 has been the most exciting and dynamic year in the food and grocery industry in the US since the self-service supermarket spread throughout the country over half a century ago.
The status quo has been upended by what I call 'the rise of the small.' For the first time in half a century, Big Food finds itself challenged by an army of innovative start-up and emerging businesses that are disrupting every category dominated for so long by the big brands.
That challenge has not come in isolation. The rise of these small, innovative, disruptive food brands goes hand-in-hand with the rise of the smart consumer. Technology – the Internet, digitalisation, the smartphone and social media – has shifted the power from food companies (and even retailer) to the consumer.
Technology has empowered consumers in ways never seen before. Armed with a smartphone, a grocery shopper can inform themselves within a few button presses about a company, its products and even the entire industry. The spotlight on food companies is burning brightly.
Gone are the days of top-down brand marketing. Instead, 2017 is the dawning of the consumer as brand. The evolution of this era of the informed consumer will see brands exist to serve consumer needs through a variety of customer-centric means. Consumers, not brands, are now in the driving seat. Get used to it.
How well do you really know your competitors?
Access the most comprehensive Company Profiles on the market, powered by GlobalData. Save hours of research. Gain competitive edge.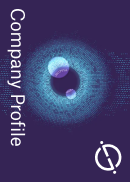 Company Profile – free sample
Thank you!
Your download email will arrive shortly
Not ready to buy yet? Download a free sample
We are confident about the unique quality of our Company Profiles. However, we want you to make the most beneficial decision for your business, so we offer a free sample that you can download by submitting the below form
By GlobalData
Those food companies that do not understand the revolutionary change that is happening will eventually be acquired or eliminated. It's not your father's packaged foods industry any more.
As we wind up 2017, a year of dynamism and innovation in the food and grocery industry in the US (and globally) and usher in 2018, six big mega-trends will have a significant impact on the sector starting next year and for some years to come, barring a physical or economic disaster.
These are front-headlight areas for food companies. The winners will be those brand-makers and marketers who get out in the vanguard of these mega-trends.
Transparency
Consumers want to know what a food company stands for and what is and is not in the products it sells.
Technology is coming (much of it is already here) to fully enable consumers to discover this information on their own.
The takeaway for food companies and brands is to open the book. Third party start-ups are creating enabling technology to allow consumers to be transparency entrepreneurs.
Packaged foods companies should partner with these start-ups.
Simplicity
Clutter in every way, including with packaging and brand messaging, is out.
Keep it simple and communicate it to me straight and succinctly is what the new consumer is starting to and will increasingly demand of food brands.
Remember, the consumer is now the brand. She will find a brand, including retailer's store brands, that give her the experiences she needs.
And she will buy it where she chooses, maybe even from one of the upstart private-label, online, start-up retailers like Movebutter or Brandless.
Personalisation
Since consumers are the new brand, it only makes sense they want to have individual and not mass experiences with brands.
Personalisation, which takes various forms, is in its infancy. But it is an emerging area for start-ups like Habit – which is backed by Campbell Soup Co. – San Francisco-based Platejoy and numerous others, all which have as their mission to not only disrupt categories but, in the longer-term, the entire status quo of food manufacturing, marketing, distribution and selling.
These are supply-chain disruption plays as much as they are direct-to-consumer alternatives.
The new consumer wants brands to speak to them. It is as much about experience as it is about price (within reason) and the other three Ps of marketing: product, place and promotion. Brands that incorporate personalisation into the formula and mix will be better positioned to win the new consumer.
Premiumisation
Consumers want simplicity. Less is more (think food retailers Aldi and Lidl, for example). But they also want better quality and cleaner products.
While this might sound like a conflict, it really isn't. Quality store brands from the two retailers mentioned above, Trader Joe's and many others, are leading the way.
A brand is a brand to shoppers. They couldn't care less about industry jargon. This is an important point. In a consumer-centric world, industry players have to get out of their own heads and into the mind of the consumer.
Remember, the consumer is the brand. As such, if she can save 20% with Target's or Costco's store-brand peanut butter and feels it is as good or better than the leading manufacturer-brand in the category, she will.
There's a flight to quality and cleaner food products among shoppers in the US – and consumers want to pay only a small premium. Someone, like an Aldi, Lidl, Costco or Walmart, along with start-ups and emerging brand companies, will give it to them. Big brands better do the same.
Sustainability
Sustainability, which goes hand-in-hand with transparency, is now mainstream in the food and grocery industry – and 2018 will demonstrate its importance as consumers demand increased corporate responsibility from brands.
If you doubt my assertion, take a look at the Twitter feeds of Emmanuel Faber, the CEO of global food giant Danone, and Amanda Sourry, president of Unilever's food division.
Today I'm at #COP23 to reaffirm @Danone's climate commitment. Our business is inherently reliant on agriculture, so we will help transform the food system, and work w/ our partners to build regenerative models of agriculture based on healthy & resilient soils. #OnePlanetOneHealth pic.twitter.com/NMvVRxaE6x

— Emmanuel Faber (@EmmanuelFaber) November 16, 2017
The plant-based food & drink revolution is on in the US – and it's about to go mainstream https://t.co/sHwS7BbTkx #WorldVeganDay #Vegetarian

— Amanda Sourry (@AmandaSourry) October 30, 2017
If you blocked out their names and job titles in the Twitter accounts, you would think the tweets were being written by the founders of sustainability-focused, food product start-ups.
But they're not. Instead, leaders at two of the largest consumer packaged foods companies in the world are not only talking the talk in sustainability, they have fully incorporated it into their corporate and brand mission statements and strategies and are walking the talk.
Sustainability is mainstream.
Phygital
That is not a typo.
You're going to be hearing the word phygital a lot in 2018. In a nutshell, phygital means the joining together of the physical and digital realms. The brick-and-mortar store and the digital e-commerce outlet, for example.
In the food and grocery industry we are still talking about the physical and digital spaces largely as two separate spheres. That's because until now the technology to unite the two has been lacking.
However, with recent advances in AI, AR and other digital technologies – with much more on the way – it is becoming possible to envision a seamless integration between the realms of the physical and the digital. Enter phygital.
Phygital is going to change how brands are marketed and sold in dramatic ways. Imagine, for example, how the seamless integration of the physical grocery store and digital e-commerce site can enable brands to personalise offerings to consumers.
How about transparency and sustainability? A consumer walking through a physical store wearing a pair of virtual reality glasses, or perhaps simply using their smartphone, will be able to call-up on demand not only a product's ingredients but where it was grown and from where it is sourced, including details on the grower's chemical usage and his labour practices.
Brand marketing will never be the same either in the phygital world. We're already seeing a dramatic change from traditional methods through digital marketing. Does anyone remember how we lived without social media in the industry, for example? It has not been around long at all but we have incorporated it into the industry so rapidly we tend to think it has been around forever.
Such is the rapid pace today of the incorporation of digital technology. It will only become more rapid. Phygital is the future – and it is coming fast.
So, hold on to your hat as you enter 2018.
There are other trends that will impact the next 12 months and the years after that.
However, these six mega-trends collectively comprise a good roadmap for the food and grocery industry as we end 2017 and launch into 2018.
My forecast is 2018 is going to be a wild and woolly year for the industry, filled with innovation, considerable change, challenges and huge opportunities.
New players like venture capital firms and former tech industry entrepreneurs have discovered the industry, like it, see huge opportunity, and are here to stay and play. They bring new money, along with new perspectives to what's traditionally been a conservative, slower-moving industry.
For example, we all know a few industry veterans who only first heard the term disruption applied to a product category or entire industry in the last couple of years.
But that's the old industry, where the consumer was riding in the back seat and brands were driving the car. But the consumer is the brand now, enabled by dynamic digital technology and is sitting in the driver's seat.
New rules are being written. Change is the only constant. These six mega-trends are a good place to start when drawing up your blueprints for 2018.
just-food columnist Victor Martino is a California-based strategic marketing and business development consultant, analyst, entrepreneur and writer, specialising in the food and grocery industry. victormartino415@gmail.com and www.twitter.com/nsfoodsmemo.