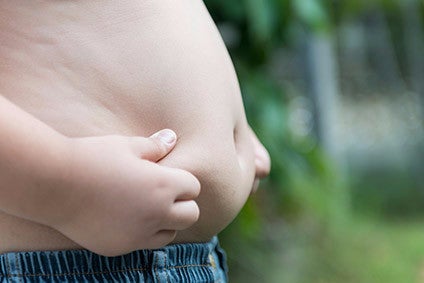 US columnist Victor Martino kicks off 2020 digging into new forecasts on the rate of obesity in the country. And he has a message for industry.
If the US does not collectively adopt healthier eating habits, over half the nation will be obese in ten years.
Even worse, one in four Americans will be "severely obese" with a body-mass index (BMI) over 35, which means they will be more than 100 pounds overweight.
These alarming conclusions, published last month in the New England Journal of Medicine, are the result of a comprehensive study of the BMI data of 6.3 million adults over more than 20 years, projecting out to 2030.
The study's lead author, Zachary Ward of Harvard University's T.H Chan School of Public Health, said if current trends continue at least 35% of the US population will be obese in all 50 states, and that 29 states, primarily in the south and Midwest, will be hit the hardest, with more than 50% of their residents considered obese.
A person with a body-mass index (BMI, a measure of weight relative to height) of 30 or above is considered obese.
What's even more concerning is the projected meteoric rise in severe obesity in the US, which the study predicts will reach 25% in 25 states by the end of the decade. Currently, 18% of all Americans are severely obese, according to the study.
The study also found that women and black adults, as well as low-income adults of all ethnicities who make less than US$50,000 annual income, are most at risk for severe obesity.
Decades of scientific research tell us that people who are obese have elevated risks for significantly serious health conditions, such as diabetes, hypertension, and heart disease. Obesity also increases the risk of stroke, certain cancers, asthma, osteoarthritis, obstructive sleep apnea and orthopedic problems. Obesity is a serious problem in need of solutions.
The implications of the study for the food and beverage industry are huge – in fact the growing obesity epidemic in the US might be the biggest challenge the industry faces as we begin the new decade.
Because losing weight is so difficult for people to do, the researchers offer two primary prescriptions for avoiding the study's predictions for 2030, which are for Americans to eat healthier and to get more exercise.
The eating healthier aspect is what should draw the industry's attention to this study and its results.
For example, 50 years ago, obesity was a relatively rare condition in the US, even among poor people. In fact, Americans who were poor then were generally underweight, not overweight. Today, according to public health data, the situation is the reverse – being poor correlates with being overweight.
Low food prices, sugar-sweet beverages, the rise of ultra-processed food, the fast food revolution and people leading more sedentary lifestyles have all contributed to the rise in obesity in the US over the last half-century.
It's not fair to blame the food industry alone for the rise in obesity in the US, although it shares in some of the responsibility, because people have a choice in what and how they eat and the lifestyles they lead. But the industry is a key stakeholder in the obesity issue and needs to become part of the solution in partnership with the public health community, physicians, nutritionists and others in addressing what not only is an individual tragedy but also a serious public health issue that hits all Americans, including food and drink companies, right in the pocketbook in the form of higher healthcare costs.
Over the last decade the food industry has made significant strides in offering healthier food and beverage products. But these products cost consumers significantly more than the less-healthy alternatives, which is one reason people continue to buy and consume the less-costly and less-healthy alternatives.
An important collective effort the industry can make is to figure out how to get the growing number of "better-for-you" products on the market to consumers for less cost at retail. The 25-50% premium over less-healthy alternative brands these products carry is for many consumers a barrier to being able to purchase them because of their income.
Food and drink companies, particularly the majors, also need to be more open and transparent on the obesity issue. Talk about it more. Offer more comparable healthier alternative products. Become more involved in finding solutions.
A reality many don't like to discuss is that when given the choice consumers often will opt for the less-healthy food choice because they like how it tastes. Sugar is a perfect example. It's the food-ingredient villain most of us love to hate. Here the industry needs to make a more concerted effort to reduce the sugar content in many foods, such as breakfast cereals and fruit juices. We've also gotten carried away with high-fructose corn syrup, which today is added to nearly every big-brand product, including most condiments and prepared packaged food products.
There are also what are seemingly small but significant things food companies can do to nudge consumers to eat healthier foods.
For example, the global grocery chain Lidl announced this month it's removing all the cartoon characters from its private-brand cereals. The move is designed to combat childhood obesity by combating what's called "pester power" – the term used to describe the ability of children to pressure mum and dad to purchase products targeted to them, which are often high in sugar, salt and fat. Lidl says it's making this move in order to be more socially responsible.
In the UK, yogurt makers have been reducing the sugar content in their products in recent years. This week, researchers from the University of Leeds released a report in which they examined product and nutrient information for 893 yogurts available in UK supermarkets and compared all the products to a 2016 baseline survey. Their study, published this week in the journal Nutrients, found there was an overall 13% decrease in total sugar content. Incremental improvement matters.
The "food as medicine" movement, which is part-and-parcel of the growing wellness movement in the US, also holds some promise as a way to help combat obesity. Companies ranging from giants Nestle and Hormel Foods, to innovative emerging brands and startups, have begun focusing on the category as a way to offer more better-for-you food and drink products with a focus on health and wellness. If these products are genuine, reasonably priced, taste good and are marketed with equal resources as less-healthy products are, they might find a more mainstream niche in the market as an alternative for consumers.
The sedentary lifestyle, which has become increasingly common, is a significant contributor to the growing obesity epidemic in America. According to the Centers For Disease Control and Prevention (CDC), physical inactivity and obesity are directly related. In fact, 8.3% of all deaths in the US owe directly to inadequate physical activity, according to CDC.
I strongly suggest food companies and the food industry collectively get more involved in programmes that encourage Americans to get moving again. We need to put our marketing minds to work and come up with incentives to get people walking, hiking and biking.
The industry might also get more behind programmes that focus directly on helping people who are obese. Support and invest.
We live in a country of abundant choice when it comes to foods and drinks. We also live in a nation that prides itself on individual choice. That ethos is writ large when it comes to food. Americans don't like to be told what to eat. Food companies reflect that ethos by offering whatever types of foods they believe there is a market for. The growing obesity epidemic is one of the costs of this freedom. No one party or entity, including the food industry, is to blame for the problem. But the industry must be part of the solution in this new decade.