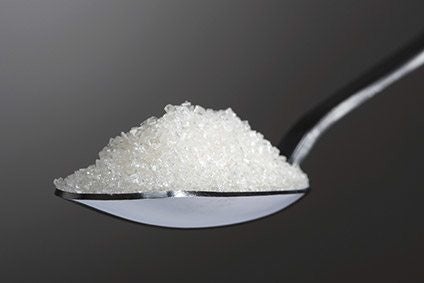 Shortly before yesterday's Budget, a rumour began circulating that Chancellor George Osborne had a big surprise up his sleeve. This set the political pundits speculating but none guessed the surprise would be a tax on sweetened soft drinks.
Indeed, the government was widely believed, by campaigners and industry advocates alike, to have dropped plans for a sugar tax, or a more specific measure on sweetened soft drinks, from its forthcoming child obesity strategy. Even if it remained a remote possibility, nobody expected it to appear in the Budget.
The question for food companies now is how this surprise move on soft drinks might affect the content of the delayed child obesity strategy and the shape of Conservative food and health policy in the coming years.
In a recent paper, Jennifer Powers, advocacy partner at Westbourne Communications, suggested the government would, in the absence of a tax, be looking for a "headline measure to announce to assuage health campaigners that they are not ignoring obesity and sugar".
In an article published earlier this week, just-food speculated that if it did not introduce a sugar tax, the government may instead opt for a 9pm watershed ban on TV advertising of foods high in salt, fat or sugar (HFSS).
Yesterday's announcement does represent just the sort of robust approach the government was being pressured to take. However, it remains to be seen whether this means a correspondingly tough line can now be expected in the childhood obesity strategy or quite the reverse. Campaigners may now be fearing the government will seek to balance this with voluntary measures, more in keeping with its laissez-faire traditions.
The Conservative government has not only found itself under unprecedented pressure from campaigners and a consensus of NGOs and medical bodies regarding its approach to obesity and diet-related ill health. Support for a more "hands-on" response has been growing within the Party.
While the tougher stance adopted yesterday may satisfy what Powers calls the "soft paternalist" wing of the Party, eschewing further tough regulation, such as the watershed ban, and focusing on voluntary action would be welcomed by Conservatives who believe regulation risks undermining the UK's largest manufacturing sector and runs counter to the Party's libertarian values.
Speaking to just-food, Powers said it was "hard to know" which way the government may now go. "What it [yesterday's announcement] shows is that the government is willing to take bold action," she said. "Now that could mean that, and it is really hard to say, this is their headline measure or it could be that they actually feel emboldened and they might do more."
Simon Stevens, chief executive of the National Health Service, said on the BBC last night that he believed a package of measures was still required, relating to promotions, advertising and reformulation.
Sugar campaign group Action on Sugar (AOS) said it was "delighted" at yesterday's announcement, also welcoming the government's decision to use the estimated GBP520m the tax will generate per year to double funding for sport in primary schools.
However, AOS chair Professor Graham MacGregor also looked ahead to the child obesity strategy, calling on the government to meet its other demands for firm action.
"The country is still eagerly awaiting for David Cameron to announce his long overdue childhood obesity strategy and he now has a unique opportunity to produce a coherent, structured evidence-based plan based on our six key recommendations, which includes food and drink reformulation, to prevent obesity, type 2 diabetes and tooth decay," Prof. MacGregor said.
Academic and food campaigner Professor Tim Lang of City University said the tax was a "step in the right direction" but said that sugar was not the only problem. The focus by campaigners on this single nutrient over the last couple of years has been a key criticism from food companies. The Food and Drink Federation, which represents UK food manufacturers, expressed its disappointment at the announcement, saying an "holistic" approach was required.
"We are extremely disappointed by today's announcement of a new tax on some of the UK's most successful and innovative companies," FDF director general Ian Wright said. "For nearly a year we have waited for an holistic strategy to tackle obesity. What we've got today instead is a piece of political theatre.
"The imposition of this tax will, sadly, result in less innovation and product reformulation, and for some manufacturers is certain to cost jobs. Nor will it make a difference to obesity. Many of those singled out today by the Chancellor have been at the forefront of efforts to provide consumers with healthy choices. The industry will now ask whether such efforts are still affordable."
Ben Reynolds, deputy coordinator at food and farming pressure group Sustain, expressed a view shared by many others that yesterday's announcement was somewhat apart in political terms from the obesity strategy.
"It feels like this is slightly separate from the childhood obesity strategy," Reynolds said. "The lead on the child obesity strategy was coming very much from Downing Street and from the Prime Minister. It feels at odds with the child obesity strategy, and I think actually this is the Chancellor looking at this and saying 'this is a good idea, I'm just going to get on and do it'."
It has been suggested that the Chancellor has taken ownership of the sugar tax, cleverly now focused on companies rather than on consumers, in order to enhance his prospects to become the next leader of the Conservative Party and possibly Prime Minister. That in itself speaks to the public support the campaign by health NGOs and medical bodies, led by TV chef Jamie Oliver, has garnered in recent months.
Whatever politicking may be behind the Chancellor's surprise intervention on the issue, Reynolds said it had sent out a "strong message" which was "in line with the bold steps that the whole of the health movement have been unified in asking for".
Yesterday's announcement came as a shock because Prime Minister David Cameron had appeared to rule it out. On the other hand, it was clear that the government was at pains to stress that the tax remained "on the table", assumed to represent a message to industry that it wanted to see more progress on reformulation and ensure support for any further voluntary measures in areas such as labelling and marketing.
As it turns out, industry clearly should have taken the government's protestations that a sugar tax remained on the table rather more literally. However, another facet to yesterday's announcement which shows it to be a very canny political move is that the government has taken action without undermining the "carrot and stick" approach. Moreover, the threat is now firmly directed at food companies.
While the new levy will not be introduced for a further two years, and is subject to a consultation, the government has set a precedent for hypothecated taxation on soft drinks that could easily be extended to include other food and drink products deemed to be contributing to unhealthy diets.
"Last chance saloon" rhetoric is viewed sceptically by campaigners and with some justification, as looked at another way it means industry has effectively been let off with a warning.
In this instance, however, the government has demonstrated its resolve with action rather than stern words. Having seen the government take this measure with soft drinks, food companies would be taking a great risk if they assumed the warning that it could legislate further on food and health issues was an idle threat.