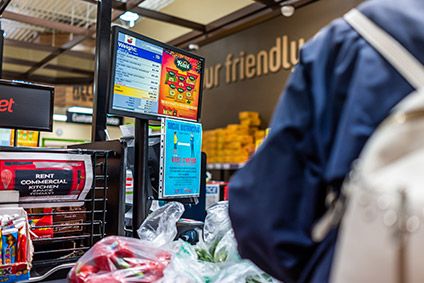 With Covid-19 cases on the rise in some US states and the country as a whole facing recession, what does that mean for CPG companies? just-food's US columnist Victor Martino gives advice on how to trade in what he calls the "status-quo new normal".
It feels like March again in the US as the number of new confirmed Covid-19 cases are skyrocketing in the country's most-populous states, including California, Texas, Florida, Georgia and Arizona. A daily tracking graph from The New York Times finds that 38 states have shown an increase in Covid-19 cases in the past two weeks. As a result of this uptick in confirmed cases of Covid-19, governors in many states have once again ordered a shutdown of numerous businesses, including restaurant dining rooms. Shelter-in-place orders also have been put back in place in many jurisdictions. The huge shift to food-at-home isn't going to end anytime soon.
The closure of restaurant dining rooms – in many states, restaurants have only been open for a few weeks, except for being able to offer food-to-go, and saw very little foot-traffic – is going to prolong the surge in at-home grocery sales we've been seeing since March, which will continue to benefit packaged-food companies and brands because consumers will continue to do most of their food preparation and eating at home. Grocery retailers in some states and localities are already reporting another uptick in consumers stocking-up, although not to the degree it was in March through May of this year.
Pushing up against the uptick in Covid-19 cases is an economic recession, which has the potential to get even more serious starting at the end of this month when the numerous federal programmes – an extra US$600 in weekly unemployment benefits (over 30 million Americans are unemployed), moratoriums on monthly rent and mortgage payments, small business assistance and others – expire. These programmes have kept money in the pockets of Americans, much of which they've been spending at the grocery store and for groceries online. There's great concern among economists and others that the expiration of these programmes will send the economy on a downward spiral.
In my April column, I framed what is being ubiquitously called 'the new normal' in a fairly linear fashion, offering guidance through the various stages of the pandemic, although I noted the uncertainty of the coronavirus makes predictions of this nature virtually impossible. From where we sit today in mid-July, I suggest the new normal for the rest of the year and likely into the first part of 2021 is going to be about the same, both in terms of the coronavirus and the state of the US economy. Unfortunately neither Covid-19, nor the economic recession, are going away anytime soon. I'm calling it 'the status-quo new normal'.
This probable reality is going to have an impact on the consumer packaged goods industry. The status-quo new normal will be a bit different than the situation in March through June, which was a period of significant sales growth for most CPG majors, along with a significant number of smaller packaged-food companies. Much of this was due to the fact the federal government pumped $2 trillion dollars into the economy in the form of a stimulus package that included not only the enhanced unemployment benefits and other programmes but also direct payments to every American in the form of stimulus checks of $1,200 per-person plus an additional $500 for each dependent child age 16 or under. A married couple with three children, for example, was eligible to receive a check for $3,900 depending on their total annual income.
How well do you really know your competitors?
Access the most comprehensive Company Profiles on the market, powered by GlobalData. Save hours of research. Gain competitive edge.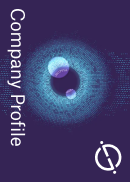 Company Profile – free sample
Thank you!
Your download email will arrive shortly
Not ready to buy yet? Download a free sample
We are confident about the unique quality of our Company Profiles. However, we want you to make the most beneficial decision for your business, so we offer a free sample that you can download by submitting the below form
By GlobalData
The new normal for the rest of the year and into 2021 will be one of continued hyper-vigilance regarding coronavirus as well as a period of economic challenge for consumers and the nation as a whole. CPG companies will need to adjust how they do business in order to get through to the other side, when hopefully a vaccine that works is introduced and the economy rebounds.
So how to do business in the status-quo new normal? Here's some suggestions for CPG companies.
Product: SKU reduction is in and line extensions are out. The focus for CPG brands should be on the top-selling SKUs. Coronavirus and the economic recession will keep the focus on preparing and eating food at home. This will continue to require food companies to expand production, which will continue to put pressure on the supply chain. Grocery retailers are focusing on keeping top-selling SKUs in-stock, along with limiting the types of new items they bring in to more unique products that offer something different to consumers and fill their needs. Most line extensions don't do this. As such, CPG companies should limit that type of NPD significantly until we are on the other side of the coronavirus pandemic.
Price: The economic recession is already demonstrating how important price is becoming, evidenced by a significant percentage increase in private-label sales during the pandemic. According to IRI, store-brand sales are growing at four times the rate of national brands and I expect, like was the case with the recession in 2008-2009, we'll see even greater accelerated growth for private label between now and the end of the year. Consumers will still purchase premium products – it's an affordable indulgence in bad economic times – but at nowhere near the rate they were before the recession. CPG companies should try to hold their prices to retailers and distributors if they can in order to compete against private label during this new normal.
Promotion: One way CPG companies can hold on price is to do fewer trade promotions, although being able to do so is category and product specific. Brands that have products in high demand can afford to do so. Those with less consumer demand have a more difficult time reducing promotional spend. Another way to reduce promotional spend is to put greater focus on communicating to consumers via social media and other innovative channels. During these difficult times, consumers want to know what benefits brands offer them in addition to price. Brand loyalty still matters, even in pandemics and economic recessions.
Place: Coronavirus has changed how and where consumers shop to a significant degree. For example, online grocery sales have more than doubled since April and, instead of shopping on average at three or four grocery stores, most shoppers have been limiting themselves to one or two stores during the pandemic. Shopping frequency also has been reduced, with many consumers trying to limit their store trips to once every couple weeks instead of once or twice weekly. Consumers are also planning their grocery shopping trips to a greater degree than they were pre-pandemic. The shopping list, most often in digital format, is back. CPG companies need to understand these changes and adapt to them. They require changes in both sales and marketing.
People: CPG companies are tempted during bad economic times to focus less on cultivating talent as a cost-cutting measure. But, like with sidelining innovation, this usually doesn't work. Instead those companies that keep a focus on their people and invest in them during difficult economic times tend to be the ones that come out on top on the other side, when the economy improves. Prudence is good but being penny-wise and pound-foolish when it comes to people most often doesn't work.
A month ago, we were hopeful the new normal would mean an end to the first wave of the coronavirus. Instead, we're at the high point of that first wave. Experts predict the fall likely won't be much better. Hopefully it won't be worse. The spike in Covid-19 cases is bad news for the prospects for economic recovery as well. As such, CPG companies need to prepare for a status-quo new normal, which will last the rest of the year and into 2021.
just-food columnist Victor Martino is a California-based strategic marketing and business development consultant, analyst, entrepreneur and writer, specialising in the food and grocery industry. He is available for consultation at: victormartino415@gmail.com and https://twitter.com/VictorMartino01.