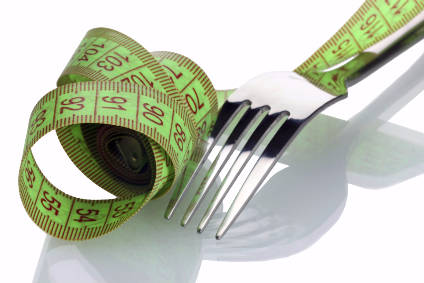 Those waiting for the UK government's long-awaited child obesity strategy will have to wait a little longer. According to media reports last week, incoming prime minister Theresa May has decided to delay launching the Strategy until the autumn.
The official line from the Department of Health is that "work on the obesity strategy continues, and we will set out our approach in due course", which can be interpreted as after the summer recess. Parliament returns on 5 September.
Confirmation of this widely expected decision came after Simon Stevens, chief executive of NHS England, wrote in The Daily Telegraph newspaper last week that the new PM should act "urgently".
"We urgently need an activist child obesity strategy, with comprehensive action on food reformulation, promotions and advertising," Stevens wrote.
Campaigners reacted angrily as it became clear May would not be rushing to get the COS out before the end of the current parliamentary term, though few will have been surprised.
The Obesity Health Alliance, which represents more than 30 charities, medical organisations and campaign groups, said: "It is very disappointing that that the government has once again delayed the publication of its childhood obesity strategy. For the sake of our children's health, it is vital we tackle the obesity epidemic which is jeopardising their future wellbeing.
"We urge the government to use the next few weeks to ensure the strategy is comprehensive and bold and one that truly has children's health and wellbeing at its heart. To ensure the strategy is effective it must include measures to significantly reduce sugar, saturated fat and salt from food and drinks, close loopholes to reduce children's exposure to junk food marketing and include full implementation of the soft drinks industry levy."
Campaigner concerns are based on a leaked version of the strategy obtained by campaign group Action on Sugar (AOS) which suggests it has been "watered down" by industry lobbying.
AOS maintains targets on reducing sugar content are not as tough as they should be and how the strategy approaches the issue of marketing restrictions represents "a pathetic response".
The Food and Drink Federation (FDF), which represents UK food and drink manufacturers, wrote to the new prime minister calling for a "firm commitment to avoid introducing planned burdens on business".
On Tuesday last week (19 July), the Children's Food Campaign issued what it described as an "eleventh hour" plea to government not to "repeat the Responsibility Deal's failed strategy for tackling junk food marketing and promotion" and "let industry set the agenda again".
While health campaigners may be frustrated by the further delay, to assume this correlates directly with accession to industry lobbying may be unduly pessimistic from their point of view.
The suggestion that delays so far have smacked of prevarication and dithering and an unwarranted attentiveness to concerns raised by vested corporate interests may have some justification, but there is a possibility, albeit slender, that the delay in this instance could work in health campaigners' favour. At the very least, the delay could lead to a marginally more ambitious policy than the version David Cameron might have rushed out as a final "legacy" policy at the end of his tenure, which would have been forged in the heat of the immediate post-referendum shock.
The new prime minister now has time to take a better look at the COS. May has spent all her time in government as Home Secretary, where incidentally she won admiration for being resolute in the face of belligerent vested interests, in that instance the Police Federation. Industry lobbyists and campaigners alike will therefore already know that Theresa May is unlikely to be bullied into concessions.
Having been consumed in her role as Home Secretary, there is a good chance May feels the need to acquaint herself more fully with the issues informing the COS and the policy options. Everything we have seen of the new prime minister to date suggests she will do precisely that. A notable facet of her style to have emerged in the week or so since she became prime minister is that she is a "details" person, even with a tendency to micro-manage. She is therefore very unlikely simply to "rubber stamp" the judgements of her predecessor.
In a statement last week, the DH said: "The new prime minister and the cabinet will be working over coming days and weeks to establish their priorities and how we deliver on these commitments."
Political pundits have been surprised by the assertive and relatively forceful way May has immediately sought to put her own mark on a government that she had inherited from an incumbent prime minister. She not only made wide-ranging ministerial changes – though significantly perhaps retained Jeremy Hunt as Secretary of State for Health – but has also marked out clear differences in her leadership style from her predecessor.
Cameron may have instigated the COS, but history will show that he allowed it to be delayed repeatedly and did not back it, or the objectives he claimed it embodies, as forcefully as his early rhetoric on the issue suggested he might.
May speaks of precisely the same "One Nation Conservative" ideals that influenced Cameron's aspirations, if not always his actions, and she has been keen to articulate them during her first few days in office. Being at the early stages of her premiership and keen to make a mark, she may be more resolute in seeking to reflect those ideals in policy, and a strong statement with the COS would be an ideal vehicle with which to do it.
There are some other reasons why she might be more open to the case campaigners and health professionals have put forward. May will certainly be sympathetic on the issue of type 2 diabetes, as she herself suffers from type 1 diabetes and is the first British prime minister to be known to have the condition.
It may even be significant that the COS is a raft of policies targeted specifically at improving child health. May is known to have been deeply affected by not being able to have children and upset at the clumsy suggestion by leadership rival Andrea Leadsom that being a mother gave her "a very real stake" in the future of the country. Might the PM be drawn to policies which embody a direct link between children and the country's future?
Slightly apart from the strategy though closely related is the soft drinks levy, introduced in the March budget and scheduled to be included in the Finance Bill next year. The FDF may be keen to see this "on pause" given the economic situation the UK may find itself in but this measure was popular with the public and has the benefit of being very precisely targeted. If the industry ultimately wins concessions on the COS, it may find it harder to secure a delay to the soft drinks levy, particularly as the levy would in any case not come into operation until April 2018.
The weight industry pleas about extra burdens carry will depend to a significant degree on the plight of the economy during the coming months. If key indicators show continuing volatility and deteriorating conditions, the chances of industry winning all its key concessions will certainly improve. However, the signs at the moment point towards relative stability, certainly in comparison with the last few weeks.
The industry case that it is facing extremely uncertain and probably challenging times following the Brexit vote will still be compelling but discussions with government will increasingly focus on the primary Brexit issues on which it must make sure it is heard and understood by ministers, concerning trade and migrant labour.
Such is the pervasive impact of the vote on 23 June that every single policy decision could be influenced – or decided – by Brexit factors. On the other hand, May has indicated she does not wish that Britain or her administration be defined by Brexit. Could a reluctance to allow Brexit to derail or disrupt government policy across the board, including on issues that in their own right have equally long-term implications for the British people, affect her thinking on the Child Obesity Strategy?
Concessions to the campaign side may not be the most likely political outcome of the delay. But, if recent events are anything to go by, now is not a time to plump for likely outcomes. If the last four weeks have taught us anything, it is to expect the unexpected.