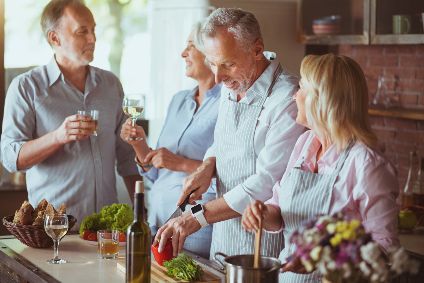 Younger cohorts like millennials and Gen Z are often the focus of product development and marketing strategies in the US but, Victor Martino writes, don't forget the baby boomers.
Millennials. Gen Z. There's no shortage of attention from food and beverage companies and brands on these generations. It makes sense because they're unquestionably driving significant change in food and drink, and represent the future. But packaged food companies shouldn't neglect the baby boomers.
According to Pew Research Center, baby boomers remain the largest and wealthiest adult generation in the US. Boomers have as many wants and needs as younger generations and plenty of money to spend on them. They're also full of surprises.
Much of the conventional wisdom in food marketing assumes baby boomers (people born between 1946 and 1964) are, unlike millennials and Gen Z, a static rather than dynamic generation. It's not true.
"Baby boomers are renegades," Melissa Abbott, vice-president at The Hartman Group, said in a recent report. "They are the pioneers of the organic movement. They're the first generation in America that is actually questioning they're doctors. They want to try treating things with food first. And as they're ageing, they're questioning how their food is produced."
Baby boomers are health and nutrition-focused renegades, too. A recent Pew Research Center survey found boomers were more likely than all other generations to say they choose foods to eat because they are healthy and nutritious all or more than half the time.
How well do you really know your competitors?
Access the most comprehensive Company Profiles on the market, powered by GlobalData. Save hours of research. Gain competitive edge.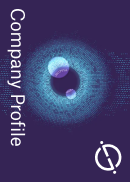 Company Profile – free sample
Thank you!
Your download email will arrive shortly
Not ready to buy yet? Download a free sample
We are confident about the unique quality of our Company Profiles. However, we want you to make the most beneficial decision for your business, so we offer a free sample that you can download by submitting the below form
By GlobalData
As they age, boomers are actually more closely mirroring millennials and Gen Z when it comes to wanting foods that are healthier, more nutritious and cleaner.
Packaged goods companies would be wise to look more closely at this phenomenon because the generational lines are blurring and preference similarities are gaining on the differences.
I've chosen three areas food and beverage companies can successfully focus on as they, after reading this, hopefully refocus their thinking, understanding and marketing efforts on the overlooked demographic of baby boomers.
How to pitch organic food to boomers
As The Hartman Group's research notes, baby boomers pioneered the organic products segment. In fact, they essentially invented it as an outgrowth of the many dramatic changes the boomer generation initiated in the US in the 1960s and 1970s.
Baby boomers view organic food as higher-quality products, unlike millennials, Gen X and Gen Z, who view organic more so as diverse and flavorful, according to The Hartman Group.
Boomers think organic food is better and healthier because it isn't grown using pesticides. Health, nutrition and a perception of "cleaner than conventional" are the drivers for boomers when it comes to organic. In contrast, the younger generations are more focused on the non-GMO aspect of organic.
These attitudes by boomers towards organic are important to food and beverage companies and their marketing. Twenty or so years ago, the key positioning principle and marketing message for organic was grown without pesticides, fungicides and insecticides. But since then the primary focus has been on non-GMO. The younger generations were born into this latter message, so it resonates with them clearly.
However, boomers put more of an emphasis on the non-pesticide aspect of organic. As such, in order to reach baby boomers with a message that resonates well with them, marketers in the organic segment need to put an equal emphasis on both of these key selling propositions.
Functional foods and "food as medicine"
Baby boomers are questioning their doctor's and the conventional wisdom – prescription medicine as the "cure all" – of modern western medicine. Instead, boomers are increasingly looking for foods and drinks containing functional ingredients that will help promote better health and wellness. Or, put another way, food as medicine.
Datassential says 80% of US consumers want more functional foods and beverages at retail. Functional foods are one of the Chicago-based consumer insight firm's top five food and drink growth trends for 2019 and beyond. And boomers are desiring functional foods as much as any other generation.
This is a category where packaged goods companies of all sizes can focus with boomer consumers. Americans are living longer and expect to have a good quality of life into their eighties and even nineties. Eating and drinking better-for-you foods and beverages along with exercise and living active lives is the prescription they're choosing to get there. Wellness matters as much to boomers as it does to millennials.
California-based startup Perennial has baby boomers (and their parents, too) as its direct target market with its new functional drink of the same name. The plant-based ready-to-drink beverage contains a combination of fiber, vitamins and plant protein designed to promote healthy aging by emphasising gut, bone and brain health.
Perennial has no lactose, cholesterol, artificial flavors or sweeteners, gluten, GMOs or animal products, according to the company's co-founder Brent Taylor, who co-founded Beyond Meat. The name, Perennial, comes from what sociologists call baby boomers and their parents – "perennials".
Taylor shares my analysis that baby boomers have become an overlooked or forgotten demographic among food marketers and packaged goods companies. He thinks there's gold to be mined with functional food and beverage products targeted to the demographic.
Scrutiny of salt, sugar
In their quest for better health, wellness and longevity, baby boomers are searching out foods with less sugar, sodium and cholesterol.
Half of all boomers are limiting sugar consumption or buying more products with reduced sugar content, according to research from Innova Market Insights.
This finding is something to which fledgling cereal makers should pay attention. Boomers grew up eating cereal and have nostalgic feelings about the legacy brands of their youth. Reduced sugar or sweetener-free versions of these brands and products might resonate well with them.
The Hartman Group has found boomers are very concerned about cholesterol. They are buying more products that contain "good fats" and want bakery products, snacks and other products lower in cholesterol. No cholesterol and low-cholesterol products that taste good have an appeal to today's 50-plus consumer.
Meanwhile, both The Hartman Group and Innova Market Insights say boomers are reducing sodium in their diets as they age, are looking for products with less salt and will buy them. Boomers also prefer real food ingredients over artificial and therefore will eat less quantity (buy a smaller package) of a food like snack chips with sea salt rather than larger portions (bigger bags) of low-sodium chips.
When it comes to certain ingredients as well as to quantity, less is more and real instead of artificial are two good messages food and drink companies might want to take particular note of when marketing to boomers.
The oft-forgotten baby boomers are living longer and maintaining healthier lifestyles into their eighties and even nineties. There are currently about 84 million baby boomers in the US, accounting for around 26% of the total population. Some 10,000 Americans turn 65 every day, according to the American Association of Retired Persons.
Boomers also hold the majority of the wealth in America. They are a dynamic generation – and a much too significant market to be overlooked by food and drink companies.
just-food columnist Victor Martino is a California-based strategic marketing and business development consultant, analyst, entrepreneur and writer, specialising in the food and grocery industry. He is available for consultation at: victormartino415@gmail.com and https://twitter.com/VictorMartino01.