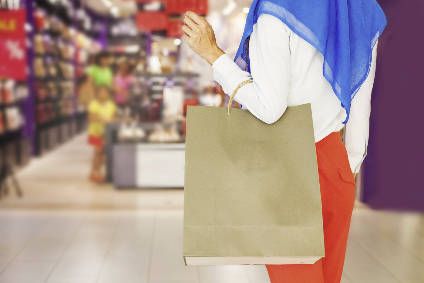 Ramadan begins next week, a month when Muslims fast from dawn until sunset but outside those hours prepare meals with plenty of food. However, in many markets, the halal sector is in growth year-round. Jacques Dupré, director for insights at IRI, looks at manufacturers and grocers can serve a growing market for halal food in France, one of the countries with the highest Muslim populations in Europe.
Islam's holy month of Ramadan starts on Monday, providing opportunities and challenges for food manufacturers and retailers to address the specific food needs of the Muslim community.
France, along with Germany, has the highest Muslim population of any country in western Europe and the industrythere is busy preparing for the specific needs of Muslim consumers during the period of fasting, which lasts 30 days until 5 July.
Families are expected to have one meal before sunrise and another directly after sunset. During these two important moments of the day, meals are prepared with an abundance of food and with some speciality products.
Halal foods remain a niche yet relatively mature market in France with sales growing at 5% a year within supermarkets and hypermarkets. This rate of growth is the envy of many FMCG categories and, according to IRI data, the value of the halal market in France has jumped from EUR140m (US$156.1m) in 2010 to EUR176m today.
Larger stores must compete with smaller specialist shops and butchers for the Muslim euro but all retailers can boost sales during the holy month. We are seeing particularly strong growth within hypermarkets.
Ramadan is the highlight of the halal consumer products calendar in France, accounting for about 18% of annual sales.
In fact, there is little promotional activity for halal ranges during the rest of the year, but during Ramadan it can rise to as high as 50%. The level of promotion for halal products around Ramadan rivals that seen during Christian holidays such as Christmas.
Retailers, producers and distributors must approach Ramadan in the same way they tackle other seasonal events.
Evidence from IRI reveals the number of halal products on the shelves, including halal meat, rice, sauces, oils and sweets, increases by about 30% at this time of year, so suppliers and retailers must work together to get the range assortment right.
Of course there are other challenges.
The market for halal products is highly concentrated with many Muslim communities located within city centres and specific suburbs.
Stores must also be aware of the cultural differences between different Muslim communities and specific food preferences. The choice of ingredients that consumers select for their Ramadan meals will depend on whether the local population's immigration background is from north Africa or Turkey, for example.
Manufacturers must also ensure any promotions and events run in-store are relevant to the specific local Muslim community. Some supermarkets and hypermarkets are distributing recipe leaflets to boost footfall and are hosting sampling activity.
Despite the growth potential of halal food in France, many in the food trade remain hesitant about investing in this area.
Mainstream food brand owners can be reluctant to produce halal variants or additions to their range because of the current sensitivities in France, further to recent terrorist events. Brand owners can be cautious for fear of losing core consumers. It is also one reason why the amount of halal private label is lower than you would expect for a FMCG grocery segment.
But Ramadan remains an opportunity for food manufacturers and not only those with halal products in their range. It is a festive period of the year for the Muslim community, which is cooking more than usual. They are buying ingredients that are not halal products such as flour, semolina wheat, chickpea and vegetables, which will be something for retailers and manufacturers to consider. How, for example, can they make potential adjustments to in-store assortment and promotions for example to capitalise on the upcoming event?
Nevertheless, as the number of Muslim consumers continues to grow in France, retailers must ensure that their halal range assortment is spot on throughout the year. The category looks set to continue to expand, which in a fiercely competitive and price-focused wider French grocery sector offers a rare opportunity for growth.