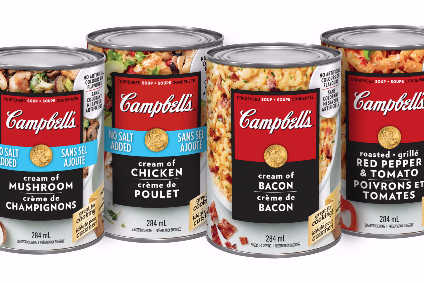 It is coming up to 18 months since Unilever spurned Kraft Heinz's advances and, ever since, the market has been speculating about which company the US-based giant could target next.
Kraft Heinz's move for Unilever was a clear indication the ketchup maker's management and owners were ready for the group's next deal.
Next month, it will be three years since Kraft Heinz was formally created through the combination of Kraft Foods Group and HJ Heinz.
3G Capital, the Brazil-based private-equity firm and the more operational of Kraft Heinz's two largest shareholders (the other being Warren Buffett's Berkshire Hathaway) made its name leading the consolidation of the beer industry.
And after 3G and Buffett teamed up to buy Heinz in 2013 and then merge it with Kraft Foods Group two years later, it was assumed the private-equity firm would look to pursue a similar strategy in packaged food. The move for Unilever took some by surprise, with food a minority part of the FMCG giant's operations and emerging markets an ever-more important part of the business.
With it now being three years since the last big deal from 3G and Buffett and with their past acquisitions being for US-centric businesses from which they could achieve a return by extracting synergies, last week's story in The New York Post that Kraft Heinz could be eyeing up Campbell Soup Co. appeared to hold water.
But should 3G, Buffett and Kraft Heinz really move for Campbell? While the 3G-Buffett modus operandi has been to drive margins by bringing in their own management team and having a laser focus on costs, it does appear to have come at the expense of sales growth. A look at Kraft Heinz's underlying sales growth over the last three years tells its own story.
?
When Kraft Heinz announced its 2017 financial results in February – numbers that did include improved operating income and net income (the latter given a nice boost from Trump's tax cuts), the company's CEO Bernardo Hees had this to say: "There's no question that our financial performance in 2017 did not reflect our progress or potential."
Now, of course, Kraft Heinz could announce a move for the CEO-less Campbell Soup Co. tomorrow and the industry could nod sagely and put the move down to 3G's penchant for margin-growth-through-savings. But profitability can only be polished by cost savings for so long. At some stage, sustainable top-line growth needs to form part of that equation. And, based on recent evidence, it's hard to see that Kraft Heinz could get that from Campbell.
Campbell will publish the financial results for its current financial year in August but the period has not gone well, with the company announcing a profit warning for the third quarter in May (as well as the departure of its CEO).
For all Denise Morrison's efforts to reshape the business through M&A, not all of the acquisitions have performed well, while the group's core US soup operations remain stubbornly problematic; in six of Campbell's last seven financial years, the company has seen its US soup sales fall. And, in each of the first three quarters of Campbell's current fiscal year, sales have declined.
As well as filing its annual results in August, Campbell will also issue the outcome of a review of its portfolio, with board member and interim CEO Keith McLoughlin telling investors last month that "everything is on the table" and "there are no sacred cows".
Of course, a business reviewing its options could be said to be more open to a possible sale. But would – and should – Kraft Heinz move in?
Analysts at Sanford Bernstein have crunched some numbers and suggested, after taking into account potential cost synergies, an acquisition of Campbell could boost Kraft Heinz's earnings per share by 13-22%.
However, they added yesterday: "Despite the potential EPS accretion, Kraft Heinz buying Campbell Soup will not solve the company's 'perception problem'. There has been much discussion of Kraft Heinz's perception problem, whereby there is a belief that the boards of potential target companies may be unwilling to sell to Kraft Heinz because of the company's poor track record of managing the top line, particularly in the US.
"If Kraft Heinz were to buy Campbell Soup, where sales growth has been lacklustre for most of the last decade, this is unlikely to improve the company's reputation. By contrast, if Kraft Heinz were to buy a CPG company with more overseas exposure (like Mondelez International, PepsiCo, or Colgate for example), it has a better shot at driving top line growth in these international markets."
The Sanford Bernstein analysts added: "Historically, Kraft Heinz's management team has said that they have three criteria for making deals: what they have to pay, how much they believe they can reduce costs and the brand strength of the target. In Campbell's case, while the financials might
make sense on paper today, the uncertain outlook on both the top and bottom lines leaves the brand strength highly questionable."
And it is Mondelez and PepsiCo that are the companies that analysts in the US most often hold up as potential – and more attractive – takeover targets for Kraft Heinz, presenting the business with a significant presence in snacks and in faster-growing markets outside the States.
They would, of course, be more expensive to buy than a Campbell that has seen its share price (before Friday's Post story) tumble.
But they would be more likely to offer a Kraft Heinz management searching for ongoing sales growth a better opportunity to grow that top line.