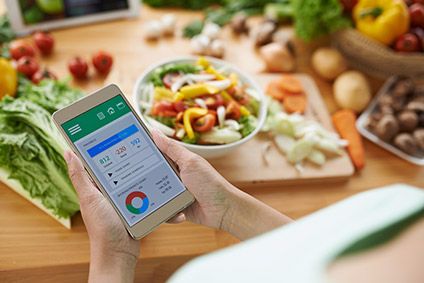 As they search for paths to growth, there is increasing interest among food companies operating in the US in developing products or services that are more tailored to consumers. just-food's US columnist Victor Martino surveys the activity so far and argues investment in personalisation will intensify.
In a volatile trading environment, companies in the US food and beverage industry are searching for new ways to engage with consumers and build brand loyalty online and offline – and a growing number are looking at personalisation.
So far, the two most-followed paths are mass-customisation and package personalisation.
Free-from and nutritionally-enhanced food and drink products are the two most prominent examples of mass-customisation. Essentially, it is the concept of creating product lines that either subtract (free-from) or add (enhanced) ingredients; the objective being to appeal to a segment of the market by editing products based on consumers' real or perceived needs.
Packaged personalisation takes customisation in a more personalized direction. Examples in the US include Kellogg's "Photo-on-a-Box" project, which lets customers put personal pictures and captions on boxes of Pop-Tarts; Nutella's personalized jars from Ferrero, where customers can make a customised label featuring their name or the name of a friend or family member; and Kraft Heinz's MyHeinz e-commerce site, which allows users to create personalised bottles of ketchup. In Europe, we have seen Mondelez International, for example, offer personalised bars of Cadbury Dairy Milk in the UK for occasions like Mother's Day.
Package personalisation is a fast- growing trend among big and smaller food brands and will soon become common as a way to niche market food brands, as well as serving as a customer engagement and loyalty-building tool.
Package personalisation is basically a marketing tool designed to engage with consumers in a brand online and offline. This should not be scoffed at, though. For example, a recent study from Mintel found 61% of consumers in the United States feel more positive about a brand when marketing messages are personalised.
Going further
The deeper dives food and beverage brands are taking involves product personalisation (bespoke) and personalised nutrition.
Product personalisation, although still at the toddler stage, is the most common of the two newer waves in personalisation. A classic example of successful product personalisation is Mars Inc's customised M&M candy project. Mars created an-e-commerce site (mymms.com) that allows customers to create personalised M&Ms. According to various industry estimates, sales of the bespoke M&M candies are approaching $80m annually.
3D printing technology also offers great promise for product personalisation. Hershey, for example, is testing 3D printers in selected supermarkets. The printers allow shoppers to make personalised versions of Hershey confections on-demand right in the store.
The potential of personalised nutrition
The deepest and newest dive being taken in the area of personalisation – and the one that has the greatest potential to eventually disrupt food distribution – is personalised nutrition.
The first and most common iteration in personalised nutrition is digital-based. For example, a US start-up called The Sage Project is partnering with food brands and scientifically analysing the nutritional elements and other attributes of food and drink products. The information, which goes far beyond that printed on packaged food labels, is then posted on its website. Consumers can search the site, read the information, and create a personalised meal plan based on the data.
Another startup, San Francisco-based PlateJoy, offers personalised, on-demand meal plans and grocery lists, which are chosen based on a "personalisation quiz" new customers take online. PlateJoy, which was founded by Christina Bognet, who graduated from MIT with a degree in neuroscience, then developes a customised meal plan for customers based on their answers to the quiz. People can then either use the personalised list at the grocery store or order online and have the groceries shopped for and delivered by PlateJoy-partner Instacart.
Campbell Soup Co.'s interest in personalised nutrition
Until recently, personalisation efforts have been centered on digital technology. But that's changing. The newest wave in personalisation – personalised nutrition – is being led by San Francisco-based startup Habit.
Habit, founded by Neil Grimmer, who started baby food brand Plum Organics and sold it to Campbell Soup Co. in 2013, is based on physiological and biological markers.
Customers provide Habit with their body metrics, including height, weight and weight circumference and take a test at home that measures more than 60 different biomarkers. Habit then uses a proprietary method to synthesise the data and determine the best foods and nutrients for the customer based on that person's individual needs. A team of chefs prepares the personalised meals, which are then delivered to customers' homes.
Campbell is Habit's sole investor, having backed the start-up, which launched earlier this year, with an initial investment of $32m.
Denise Morrison, Campbell's president and CEO, is a proponent of Habit, having used components of the programme before it was formalised, which she gives credit for improving her health and wellness, along with helping her to lose weight.
At last month's CAGNY investment conference in Florida, Morrison said she believes Habit is well-positioned to lead the personalised nutrition category. "The entire food industry is being transformed by the fusion of food, well-being and technology," she said. At CAGNY, Morrison outlined "four emerging growth platforms" Campbell believes will drive its growth over the next decade. The company labelled one "Better.Me" and, under that platform, sits its interest in "personalised food options".
More activity expected this year
We are likely to see a big move into personalisation, along with a deeper dive into it from companies already involved, starting this year.
PepsiCo, which has had success with Drinkfinity, a concentrated beverage pod personalised to athletes, is set to introduce more drinks under the brand.
Nestle is devoting a great deal of money and effort into what is often referred to as the "food as medicine" concept. Within this space, Nestle is focusing on a number of personalization initiatives.
Unilever has said it sees personalisation, and personalised nutrition specifically, as an strategic area on which it plans to focus.
However, it is start-ups, like PlateJoy and Habit, from where the deepest innovation in personalisation will likely come. Digitalisation, sensors, 3D printing and other tech innovations are opening the door to new ways to use personalisation in food and drink.
Right now, Habit is the one to watch in terms of game-changing potential. On the big CPG front, expect to see Campbell launch more than one new personalisation initiative this year.
But remember, when it comes to personalisation, the old rules of product development and marketing still apply. It has to make sense; there has to be a market for it; the brand must be built, consumers must be engaged, and loyalty must be earned.