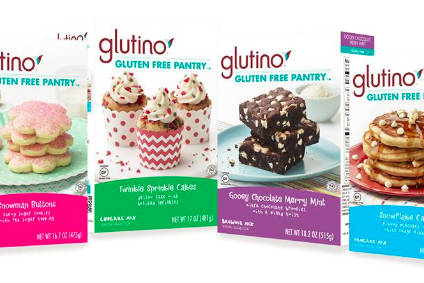 There has been more consolidation in the US food industry, with another big player largely focused on stagnant categories moving for a business in a growing area of the sector.
Pinnacle Foods, the business behind the Birds Eye brand in the US, as well as products like Duncan Hines baking mixes and Wish-Bone salad dressings, has struck a deal to buy Boulder Brands for US$975m.
It would be unfair to describe Pinnacle as a company with only stagnant brands in its portfolio, while it has also used M&A in recent months to add growth to its stable with the takeover of meat-free brand Gardein.
However, the acquisition of Boulder will add two of the early leaders in the US gluten-free market – Udi's and Glutino – to Pinnacle, bolstering its presence in healthier parts of the store.
So, a good deal?
Hmm, maybe. Boulder has not had the best time of it lately, with its gluten-free brands falling behind the growth of the category, while spreads brand Smart Balance has seen sales slump, attracting an impairment charge last year and leading the group to report an annual operating loss of US$116m for 2014. Founder Stephen Hughes resigned as CEO in June alongside an admission sales for the quarter to the end of June would fall by up to 7%.
How well do you really know your competitors?
Access the most comprehensive Company Profiles on the market, powered by GlobalData. Save hours of research. Gain competitive edge.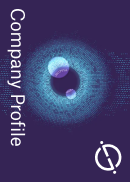 Company Profile – free sample
Thank you!
Your download email will arrive shortly
Not ready to buy yet? Download a free sample
We are confident about the unique quality of our Company Profiles. However, we want you to make the most beneficial decision for your business, so we offer a free sample that you can download by submitting the below form
By GlobalData
For the first nine months of 2015, Boulder generated sales of $379.6m, down 2.2% on the corresponding period a year earlier. With these numbers not including the Smart Balance impairment of 2014, the company booked an operating income of $3.6m (compared to an operating loss of $124.3m a year earlier) and a net loss of $1.2m (versus a loss of $128.9m).
Interim CEO and COO Jim Leighton, reflecting on the third quarter, said Boulder had been able to "sequentially improve results", with "sales and overall profitability" that "improved meaningfully" compared to the company's second quarter.
That said, Boulder's net sales dipped 0.7% in the third quarter to $132.9m. Adjusted for certain items, operating income decreased 0.8% to $13.2m and adjusted EBITDA fell 6.2% to $19.6m.
The sales performance of Boulder's products remains mixed. Udi's sales were up 7.7% in the third quarter but gluten-free stablemate Glutino's saw sales drop 5.9%. Sales of dairy-free brand Earth Balance increased 3.6%; Boulder did not provide details on Smart Balance sales but said overall sales from the Balance division dropped 12.8%.
Speaking to analysts when Boulder announced its third-quarter results, the company's management said the wider gluten-free category was outpacing both Udi's and Glutino. Issues with quality had dampened Udi's sales, while, more broadly, both brands have been facing increased competition in the US gluten-free market.
However, Leighton insisted: "Between Udi's and Glutino, we basically in the categories in which we compete own gluten-free." Carole Buyers, senior vice president for investor relations and business development, said Glutino's sales had been partly affected by foreign exchange and the company had seen "a nice pick-up in terms of our velocity". She added there had also been an improvement in the sales velocity for Smart Balance, with Leighton adding: "Based upon the consumers that we spend time with in the market, literally in their homes and in the grocery stores, that Smart Balance brand is a very, very healthy brand."
Nonetheless, Pinnacle's shares closed down on Tuesday, the day the company announced the acquisition. It was a likely reaction to Boulder's recent performance and to some investors in Pinnacle expecting the company, which has made its M&A ambitions plain, to have unveiled a more transformational deal.
Some on Wall Street were less than complimentary about Pinnacle swooping for Boulder. Howard Penney, a consumer analyst at Hedgeye Risk Management, tweeted: "$BDBD has two good brands everything else is not worth a penny."
Another Twitter user, @BarbarianCap, quipped: "$HAIN green probably on the news that it's not them overpaying for $BDBD."
Pinnacle CEO Bob Gamgort argued the deal was "another exciting transaction for us". He said: "From a portfolio and channel mix perspective, Boulder Brands expands our portfolio composition of health and wellness categories to approximately 50% of sales. It also diversified our retailer base into natural and organic channel which have historically been under-represented in Pinnacle's business and it increases our portfolio penetration among millennial consumers."
Gamgort said "about two-thirds" of the Boulder business was growing "at a double-digit rate". The rest, the Pinnacle chief acknowledged, "had been flat to negative" with Smart Balance "the most challenged". However, he said the brand has "a very loyal following" and pointed to the higher margins Boulder has enjoyed from Smart Balance than other parts of its portfolio. He added: "We see … Smart Balance as a real opportunity for us to reinvigorate an iconic brand. I think the playbook on this one is relatively fundamental based. It's getting it to the right SKUs. It's about getting the distribution and the pricing right. And it's about restoring some support to it."
However, in the short term, Gamgort seems to see any progress Pinnacle could make with Smart Balance as a plus. He admitted Pinnacle is not expecting "stability" from Boulder's Balance division for the next two years but expects EBITDA to rise due to cost savings and some work on optimising product portfolios. "We've modelled the Smart Balance business conservatively in terms of the trends," he conceded. "If we can change the trajectory at all, given that it's got a strong profit contribution to it, it will be a nice add or a bonus to the acquisition plan that we put in place."
What perhaps will be focusing minds at Pinnacle and of investors are the prospects for Udi's and Glutino and the US gluten-free market. Gamgort faced questions on the competition Boulder faces in the category and his outlook for the sector.
Again, the prudence of Pinnacle shone through. Gamgort said the company had been "very conservative" in its forecasts for the category but insisted its growth was sustainable and asserted consumers were looking for products from "leaders" in the sector like Boulder.
"Make no mistake, this is not a fad. This is a sustainable trend that's driven by a real consumer need," Gamgort said. "When you look at the equation of people who have been diagnosed with celiac disease, they have no choice, but to eat gluten-free. That is a medical requirement for them. That is increasing every single day. And then, you got some people who are sort of dabbled in gluten-free and they come in and they drop out, but that's being offset by people who are gluten-intolerant or gluten-sensitive. And so we see the pipeline continuing to get filled with people who are getting diagnosed every day with this that is more than offsetting people who are sort of dropping out of the funnel. I don't think we're anywhere near saturation point."
He added: "Consumers who are looking for gluten-free products trust dedicated gluten-free brand more than they do a variant of an existing brand, because they are afraid that there might be some cross-contamination. When we first kind of put this business on our radar screen, we had a lot of questions, and, quite frankly, some scepticism about gluten-free and had spent a lot of time researching this and thinking it through. Obviously, based on the transaction we're talking about today [we] are firmly convinced that it is a sustained trend."
Meanwhile, through Pinnacle's extensive frozen business, Gamgort sees opportunities to give a boost to some of the frozen products it will attain from the deal, not just under the Udi's and Glutino brands but also Boulder's dedicated frozen foods brand, EVOL, which saw sales jump by almost 25% in Boulder's third quarter, helped by a launch into Target stores.
However, Pinnacle will look to push on with some of the SKU optimisation work that Boulder's management had said was on the horizon and the company indicated there would be work across the portfolio. More broadly, Gamgort touted the "significant synergies and cost savings" he expects from the deal.
Overall, the response of analysts seemed mixed. "While we admit this transaction did initially give us pause, particularly given the headline approximate 15.7x EV/EBITDA multiple, we gain comfort from our view that Pinnacle's targeted return in its underwriting case appears much more sensitive to the potential synergy capture as opposed to any specific top-line target – which is key, given Pinnacle's strong historical track record in this area," Barclays Capital's Andrew Lazar wrote.
At Stifel Nicolaus, Chris Growe said: "While elements of Boulder Brands' business fit well with Pinnacle's portfolio, in our view, the Smart Balance brand has been under considerable pressure in the spreads category, and the gluten-free portfolio has slowed in its growth in a more competitive category. As such, while we believe the financial characteristics of this transaction should be enhancing to Pinnacle's growth in the short run, we see an increased risk at Pinnacle going forward around these two more challenged businesses."
All in, Pinnacle's move for Boulder is another deal following a now well-worn trend in the US – but perhaps one where we can be less sure it will pay off.