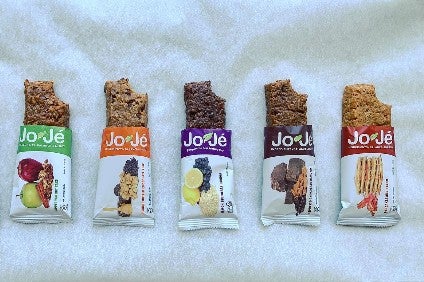 The private-equity-owned US sports nutrition group Roadrunner has swooped for its latest acquisition, a move that looks to set to benefit both firms, argues GlobalData Consumer.
Roadrunner Holdings' acquisition of US peer JoJé Bar, the athlete-focused nutrition brand, is a perfect fit for both companies.
The deal will allow Roadrunner to gain a stronger foothold in the fast-growing sports nutrition market and will help the business make further acquisitions of synergistic brands.
Meanwhile, the transaction will help JoJé Bar as it will provide the means for investment for further product development and expansion due to now being backed by the private-equity firm, American Pacific Group.
Roadrunner was set up by American Pacific to use as a platform for expansion via ancillary brands' acquisitions within the sports nutrition space.
California-based JoJé Bar produces a range of energy bars targeting athletes who want macronutrients and a balance of simple and complex carbohydrates to boost their energy levels. In GlobalData's Q1 2021 Global Consumer Survey, over a quarter (28%) of consumers reported "energy-boosting" claims as a key driver for purchasing products, with 45% stating it was nice to have, although not essential.
The founder and CEO of JoJé Bar, Jess Cerra, will be joining Roadrunner as vice president of product and community development. The continued involvement of the founder will help maintain a sense of trust with customers.
JoJé Bar aims to attract an array of health-conscious consumers, not limited to just athletes, including busy professionals and those looking to consume convenient "healthy-treat" products. In fact, GlobalData's survey saw three in five (58%) global consumers state the impact a product has on their health and wellbeing is always/often be the most influencing factor to purchase.
The brand's unique selling point is its flavour formulation which is reminiscent of home-cooked or craft-styled foods and available in a variety of flavours. The treats are made from natural ingredients that are easy to digest. They are also certified gluten-free, appealing to consumers with specific dietary requirements. The energy bars can also serve as a meal replacement due to their balanced ratios of healthy fats and carbohydrates. The products can be used by consumers engaged in mainstream diets such as intermittent fasting, which requires a strict diet of alternating between consuming calories and fasting.
Brands need to consider creating opportunities for products that can target both adults and children in order to expand their market share. It's likely health-conscious adults who purchase energy bars for personal consumption will also buy for the wider family, such as children. JoJé Bar is a popular choice as a kids snack due to its pleasant taste and replicated texture of a cookie.
JoJé Bar offers a subscription scheme to its customers for extra perks, such as special promotions and free shipping. A web presence has proved important to brands' growth during the Covid-19 pandemic and the crisis looks likely to have encouraged more consumers to more often buy FMCG products online.
The sports nutrition market looks set to continue to grow, with rising demand for products that deliver on taste and added benefits on health and wellness, such as reduced sugars and use of natural ingredients.
Roadrunner completed its first acquisition in 2020, SaltStick, a brand offering products to replace electrolytes during exercising. Both that deal and the move for JoJé Bar has seen the private-equity-backed firm established a foundation for future strategic acquisitions of other sports nutrition brands to expand its existing portfolio.