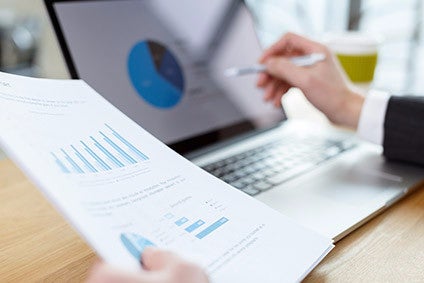 With grocers monitoring the size and performance of their ranges more closely than ever, manufacturers are having to look at how their products can deliver better a performance and fulfill the needs of the multi-channel shopper. Stephanie Augier at IRI's European division looks at how manufacturers in the region can overcome these challenges.
Several major grocers are rationalising the number of products on their shelves in a bid to cut costs and make it easier for shoppers to select items – meaning manufacturers are facing serious challenges in a bid to put the best products on the shelf, but not necessarily the most.
As supermarket shelves become increasingly full, the focus is on what products can provide the most incremental growth and fulfil retailers' needs to improve category performance.
It is important manufacturers look at what is unique about the product from a shopper point of view. Every product must have some level of 'uniqueness' so people want to buy that particular brand over and above anything else.
Take milk as an example. If a dairy company wants to enhance its product offering in the milk category, it needs to offer something more than just the basics. In a category that is largely dominated by private label, milk brands need genuine differentiation, not only to survive, but also to drive shoppers to come to this point of sale because they know they'll find a product with the key attributes they want more than anything else.
Then take a busy category, like hot sauces, which provides an overwhelming array of choices for the consumer. What makes shoppers chose one variety and not another? What product characteristics are the most relevant for the different shopper segments coming to this retailer in this market?
Today food manufacturers are inundated with data from an ever-increasing number of sources – from point of sales figures to customer loyalty and e-commerce data, enabling brands to look at the very minutiae of individual consumer preferences.
However, large quantities of data do not necessarily lead to better decision-making. In fact, many manufacturers are struggling to cope with the mountains of data they have already and making sense of it, especially since much of it is siloed within individual departments or markets.
Manufacturers must ask whether their data is working hard enough and smart enough for them. The untapped potential of big data with analytics characteristics has been discussed before, but for food manufacturers, being able to extract data and analyse it effectively will become increasingly important for future new product development, portfolio optimisation, and for developing the most effective pricing and promotional strategies.
Take product innovation. Widely recognised as a key driver in helping achieve growth and profitability, food manufacturers will lose out or miss additional growth opportunities if they do not introduce a new product at the right point of sale, within the right categories and/or universe, according to what drives the shopper to a particular retailer.
Manufacturers must look to the key attributes of their products and demonstrate, through analysis, the value generated for the product and the category, and ultimately to retailers who will then keep that product on their shelves.
Taking the example of hot sauces, if a retailer already stocks three Indian flavour sauces, it is unlikely they will want another one. Using predictive analytics, manufacturers can analyse the key attributes – size, packaging, flavour, brand name and price – alongside key competitor analysis to help pinpoint what is more likely to sell in different geographies and stores. They can then work out how incremental a product will be before taking it to market.
Manufacturers also need powerful smart data – the combination of big data and analytics – to strengthen the impact and return on investment of their price, promotional and media strategies. This means understanding what is the right price point for a product, as well as being able to create and deliver the most effective promotional and media strategies, based on better analysis of customers' individual preferences and buying habits.
With marketing budgets increasingly impacted by squeezing margins, due to flat FMCG market trends in most Western economies, optimising investments is the key to growth.
Smart data has become a game-changer for manufacturers who chose to embrace it – from forecasting demand for individual products in different markets and even different stores, to optimising pricing and promotions to gain competitive advantage.
Many manufacturers and retailers across different countries in western Europe (and not only the big ones) have already established price and promotion optimisation as standard as part of their growth management process, running on-going models across all their categories and products, and adjusting their marketing actions accordingly over time. Their effort is usually supported by the whole business and often led by finance teams who recognise the value of such smart data.
But most have only scratched the surface of what is possible in this field.