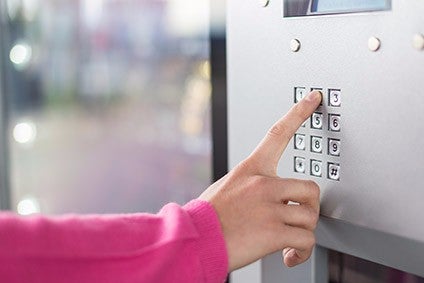 just-food's US columnist Victor Martino believes the country is seeing "the deconstruction of the traditional meal" – and snack foods are the reason. But how can packaged foods tap into a trend Martino says is here to stay?
It's time for the food and grocery industry to rethink and redefine the definition of snacks and snacking.
The Oxford Dictionary (In deference to just-food's home base I didn't go with Websters) defines snacking and snacks as "a small amount of food eaten between meals" and "a light meal that is eaten in a hurry or casual manner". Other dictionaries also note that snacking and snacks are "smaller than a regular meal and something that's eaten between meals."
But those are yesterday's definitions of snacks and snacking. Today's reality is far different.
Let's look at some current research, which turns the traditional definition of snacks and snacking on its head.
Seattle, Washington-based The Hartman Group, which has been researching snacking for many years, has determined that snacking has become essential for most consumers in the U.S. (similar data suggests the same is the case in the UK).
According to the researcher's survey data, a whopping 91% of consumers snack multiple times throughout the day. Even more illuminating is their finding that snacking accounts for 50% of all eating occasions for Americans. Of these consumers, 47% even told the researchers that on most days they can't even get through the day without snacking.
In other words, snacking has for all intents and purposes become a collective meal throughout the day for 50% of Americans.
Laurie Demerrit, president of The Hartman Group, likes to say in her presentations on snacking the notion of "three squares [meals] a day" has "faded into the mists of history as dynamic cultural changes blur the boundaries between 'snack' and 'meal.' Demerrit says – and I agree with her firm's analysis and conclusion – snacking has "emerged onto the landscape as the most significant food and beverage occasion, with snacks now representing 50% of all eating and drinking occasions."
Take a moment to process that finding, and let it sink in. Its importance to the food and grocery industry is enormous.
For example, not too many years ago snacks were treated as a niche category. There were a handful of food companies producing and marketing snack foods. Many even included the word "snack" as part of the company name. Most snacks were distributed DSD by snack food distributors because the sales velocity of most snack items didn't warrant being slotted directly in a grocery chain or wholesaler's warehouse. And most retailers maintained segregated "snack food sections" for all but the fastest-moving SKUs, rather than integrating snacks in the main grocery set.
Goodbye. All has changed. We're undergoing the deconstruction of the traditional meal, and the foreman in charge of the deconstruction is called "snacking," and "snack food" is his partner.
In reality, snacks today are more akin to mini-meals, or in restaurant parlance "small plates." Snacking for many people takes place throughout the day, with "grazing" serving as a substitute for the standard "three squares:" breakfast, lunch and dinner.
Research by Nielsen also shows that 91% of consumers snack daily and often substitute snacks for meal occasions. For these consumers, it's not a stretch to say that snacking is the new meal, at least as a substitute for one or two meal occasion dayparts.
Some new research from NPD Group also supports the assertion the meal as we know it is being deconstructed. (In this regard, notice, for example, the various public service campaigns, and promotions by packaged food companies and grocers designed to encourage families to eat meals together at home once again).
According to research data NPD Group released in March, main or primary meals now represent 24% of all snack food eating. In other words, that percentage of US consumers blur snack foods into their meals.
The research firm says the trend of eating snack foods at main meals is fast-growing, and is being driven primarily by millennials and Generation Z. This millennial and Generation Z cohort views snacks and meals as basically one and the same, seeing snack foods as a normal meal replacement choice.
Making sense of the deconstruction of the meal as we've known it and the paradigm shift in snacks and snacking is no simple task. The data presented above demonstrates it's happening. But how to deal with and profit from it is a more qualitative and analytical process and decision rather than a quantitative one.
Observational evidence in the form of noting the recent meteoric rise in the US of yogurt (the perfect protein-packed snack as a meal substitute), the proliferation of snack, cereal and energy bar brands and SKUs, and the emergence of the natural and better-for-you snack categories, is helpful and illustrative, as are the proliferation of channels where snack food products can be purchased.
To put a practical, hands-on conclusion to the new snacking and snack food paradigm, here are four key takeaways to help navigate the brave new world that is the snack food category:
Equivalency: Millennials and those younger do not differentiate between "meals" and snacking in any significant way. The two are essentially seen as being mutually equivalent. They eat when they can, when they want to and, with few exceptions, wherever they are. On-demand baby. For packaged foods companies this means the product and its marketing has to reflect this reality.
Portability: Portability goes "hand-in-hand" with equivalency. In order to be able to eat whenever you want and wherever you are, it helps if the snack food is convenient to eat and portable. This explains why hand-held snacks are so popular with these age cohorts. It also helps explain why so many people in these age groups have dropped cereal and milk. Too much hassle. Packaged foods companies need to take this factor into consideration when developing new products and revamping existing ones. For a Kellogg or General Mills, it might mean, for example, introducing fewer new breakfast cereal SKUs and instead figuring out how to incorporate the core concept of breakfast cereal into portable snack food items.
Healthy indulgence: There exists a bifurcation of sorts in the minds of many younger consumers, those same consumers who are redefining snacking. They want snack foods to be clean, organic and often plant-based, and healthier, but they also want them to taste as good as less-healthy indulgence snacks. More and more packaged goods companies are achieving this. The phenomenal rapid success of California-based startups Dang Foods and Hippeas, both of which combine healthy and indulgent in their respective branded products demonstrates the reality of healthy indulgence.
Channel blur: Younger consumers are generally agnostic about where they purchase snacks. Grocery stores, convenience outlets, drug stores, Starbucks, online, by subscription, vending machines – all are pretty much equivalent purchase channels to millennials and Generation Z. On-demand tends to be more important than price (within reason). For marketers, this means exploiting every channel and moment of opportunity out there.
The deconstruction of the meal and the blurring of meals, snacks and snacking is a longitudinal trend and not a flash in the pan or fad. It's implications for packaged foods marketers and food retailers are just beginning to emerge. But one thing that's certain is we're experiencing the end of snacking as we've known it.
—
just-food columnist Victor Martino is a California-based strategic marketing and business development consultant, analyst, entrepreneur and writer, specialising in the food and grocery industry. victormartino415@gmail.com / www.twitter.com/nsfoodsmemo.