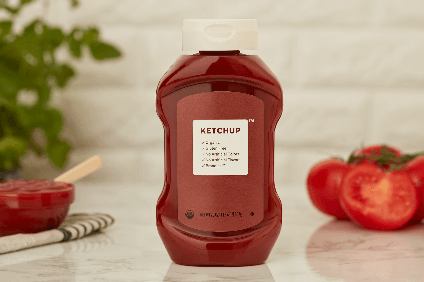 With the rapid rise of digital-native, direct-to-consumer brands like Dollar Shave Company and The Honest Company, Keith Anderson, senior vice president for strategy and insights at e-commerce analytics firm Profitero, shares his perspective on Brandless, the latest entrant to the US grocery market.
While Amazon Prime Day may have dominated the e-commerce headlines last week, the launch of US, online, private-label, consumer goods start-up Brandless also garnered considerable industry attention.
Pitching itself as the "Procter & Gamble for millennials", the San Francisco-based direct-to-consumer grocery site sells everyday essentials like coffee, peanut butter, toothpaste and hand soap. All products are organic, unbranded and sell for a single price-point of US$3.
According to co-founder Tina Sharkey, the Brandless vision is about "reinventing modern consumption by making better stuff at fairer prices available to everyone".
At first glance, Brandless looks like an early version of an interesting idea. Single price points are intriguing and cheap is chic.
However, Brandless will face stiff competition from Amazon and from the Wal-Mart Stores-owned Jet, which have significantly better demand data and are both aggressively innovating to try to provide more value to shoppers looking for consumer goods online; Amazon with a growing portfolio of own labels and Jet by giving shoppers more options to trade convenience for savings.
With all its venture capital funding – it's raised $50m in funding to-date – and a business focused on low-margin essentials, Brandless has the mandate to grow. But its membership and shipping fees are self-imposed obstacles to growth. Brandless offers a subscription service called B.More, priced at $36 a year, which lowers the free shipping threshold from $72 to $48. For all other orders, a flat shipping rate of $9 is charged.
We have some other early observations. The single price-point positioning is intriguing but may be tough to sustain. It will basically force Brandless into pack configurations that often will not align with consumer preferences.
We're also very curious about the Brandless assortment strategy. Amazon has incredible proprietary insight into demand gaps based on 1P & 3P sales, search data and reviews. The e-commerce behemoth has great visibility into category size and growth, into on-trend product benefits and attributes, as well as into pain points about market-leading products. It is not clear that Brandless has comparable insight. Boxed, another US online retailer of everyday household essentials, also has a very limited assortment – but it is drafting on the equity and demand created by leading national brands.
Third, without consumer ratings and reviews, Brandless will have a very tough time building trust. This early, weak product detail is to be expected, but the start-up need to improve here.
And, looking ahead, we would expect Brandless to offer item-level subscriptions, which would let the fledgling firm offer incremental value, help them lock shoppers in and make sales and supply requirements more predictable, as well as lower its shipping costs by batching subscription items into ground freight shipments.
The first iteration of Brandless leaves room for improvement. That said, growing demand for organically-sourced products, convenience, transparency, simplicity and value serve as a backdrop that could represent ample opportunity for a new entrant like Brandless.