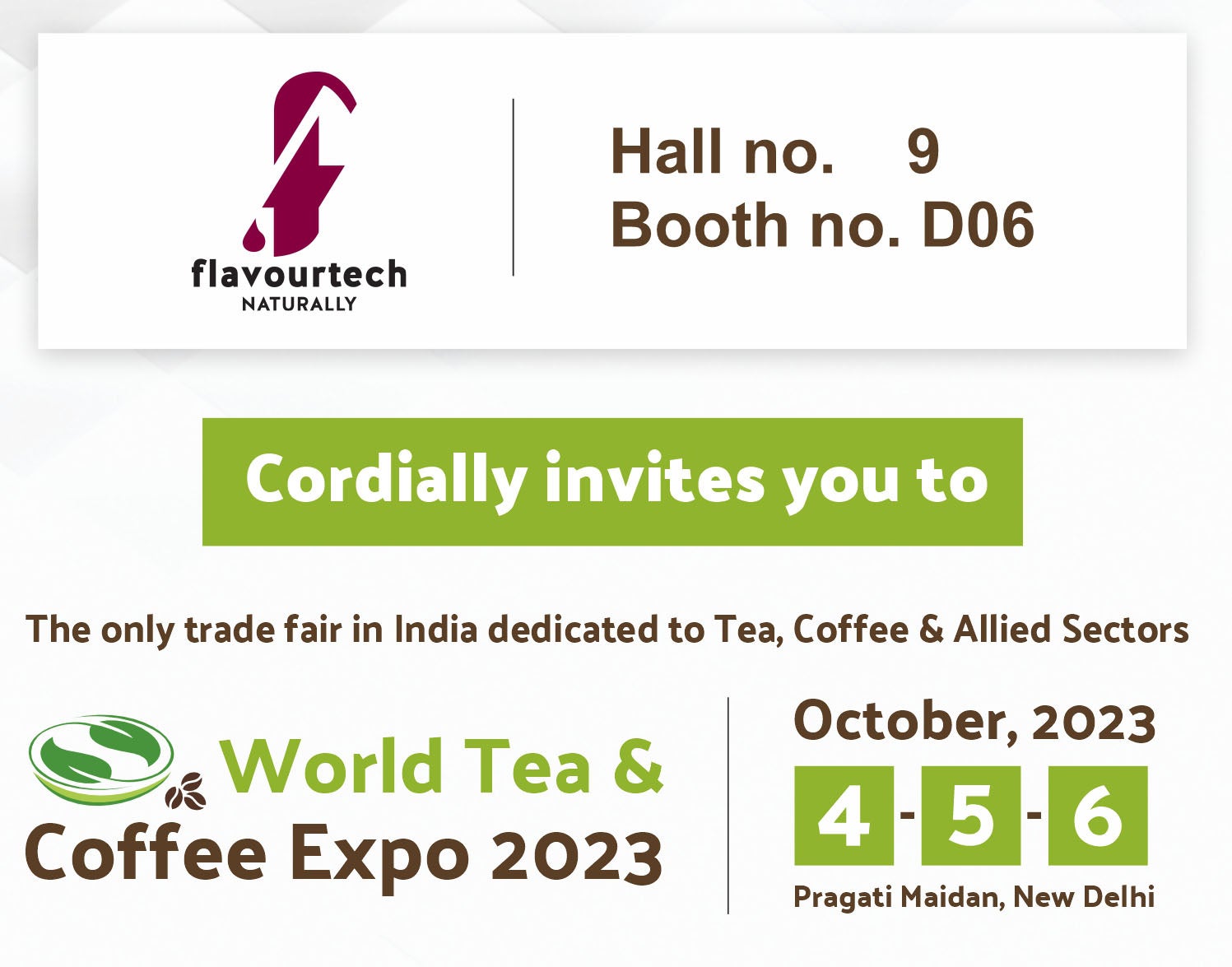 The World Tea & Coffee Expo (WTCE) will be held in India with Australian technology manufacturer, Flavourtech, presenting on Day 2 of the show.
As one of the largest producers and consumers of tea and coffee in the world, India is an exciting market for global players, and WTCE facilitates ideas exchange and unlocking of commercial value through the event to be held on 4-6 October at Pragati Maidan in New Delhi, India.
Headquartered in Australia, Flavourtech specialises in dealcoholisation, aroma recovery, extraction and evaporation solutions for the food, beverage and pharmaceutical industries. Their unique technologies are exported to over 60 countries around the world and include the well-known Spinning Cone Column (SCC) which is widely used in the production of instant and ready-to-drink tea and coffee beverages.
Flavourtech's General Manager, Leon Skaliotis, has again been invited to speak at WTCE 2023 about the company's tea and coffee processing technologies. However, this year, Mr Skaliotis will also introduce visitors to the use of the SCC for dealcoholisation of alcoholic beverages, such as beer, wine & even ALCOHOLIC TEA! Those interested in attending the presentation should make their way to Hall 7 of Pragati Maidan on the 5th of October at 3pm.
For more information on Flavourtech's unique processing technologies, visitors to WTCE 2023 can visit the Flavourtech team at Stand D06 in Hall 9 or contact sales@flavourtech.com