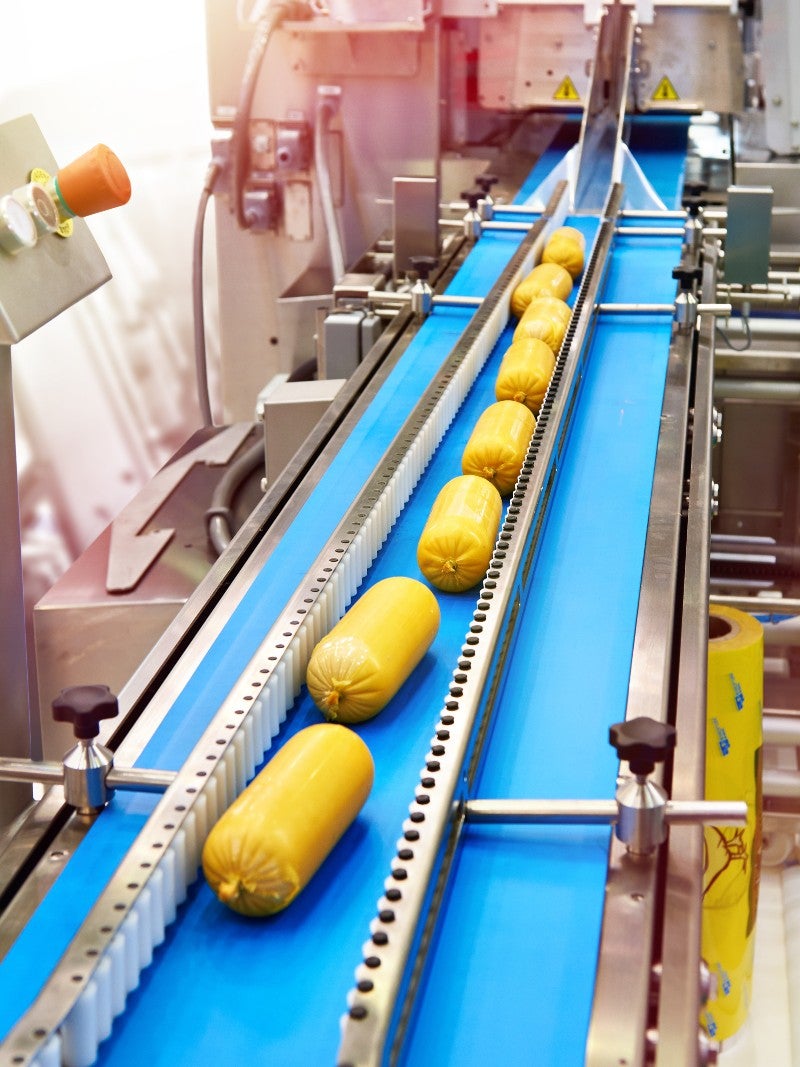 Ammeraal Beltech, a leading provider of conveying solutions and a member of the AMMEGA Group, launches Hygienic Amseal, an innovative edge protection system that delivers a new standard in sanitation and food safety. This latest advancement protects the production against foreign body contamination and bacterial proliferation.
The new Hygienic Amseal
Amseal has been a recognised Ammeraal Beltech solution for years, designed to prevent belt edges from fraying and soiling. Amseal Hygienic takes this technology to the next level providing improved food safety, compliance with ISO 22000 requirements, and preventing food from sticking to belt edges.
'Hygienic Amseal is the next step in our commitment to providing the highest level of food safety to our customers. Technology is constantly evolving, and our mission is to use it wisely to come up with innovations that truly support our clients in delivering safe and quality products. In food safety, there are no compromises, and we are proud to offer yet another advanced solution that meets this goal', observes Giuseppe Allais, Global Food Industry Manager at the AMMEGA Group.
While Hygienic Amseal is the first-choice solution for food applications, the classic Amseal is suitable for such industries as pharmaceuticals, agriculture, wood lacquering, airports, and many more.
Hygienic Amseal: Advantages for the food industry
The innovative design of Hygienic Amseal ensures belt edges are smooth over the entire length, which facilitates sanitation and reduces rough surfaces where dirt and bacteria could proliferate. This way an excellent sanitation level is achieved. Hygienic Amseal is easy to clean and minimises the risk of cross-contamination and fabric soiling. The solution also results in longer service life and cost savings in water/detergent consumption.
'The strength of Hygienic Amseal lies in the advanced design', says Allais. 'It makes sanitation quicker and easier, improving food safety, and ensures the belt is more resistant to wear. What you get is a longer operating time with top hygiene standards.'
Hygienic Amseal can be used with all Ammeraal Beltech products, including profiled belts and mono-, two-, and three-ply belts. Please visit: https://www.ammeraalbeltech.com/en/products/synthetic-belts/hygienic-amseal 
Ammeraal Beltech website
For more information about the Hygienic Amseal and Ammeraal Beltech's range of conveying solutions, please visit www.ammeraalbeltech.com.