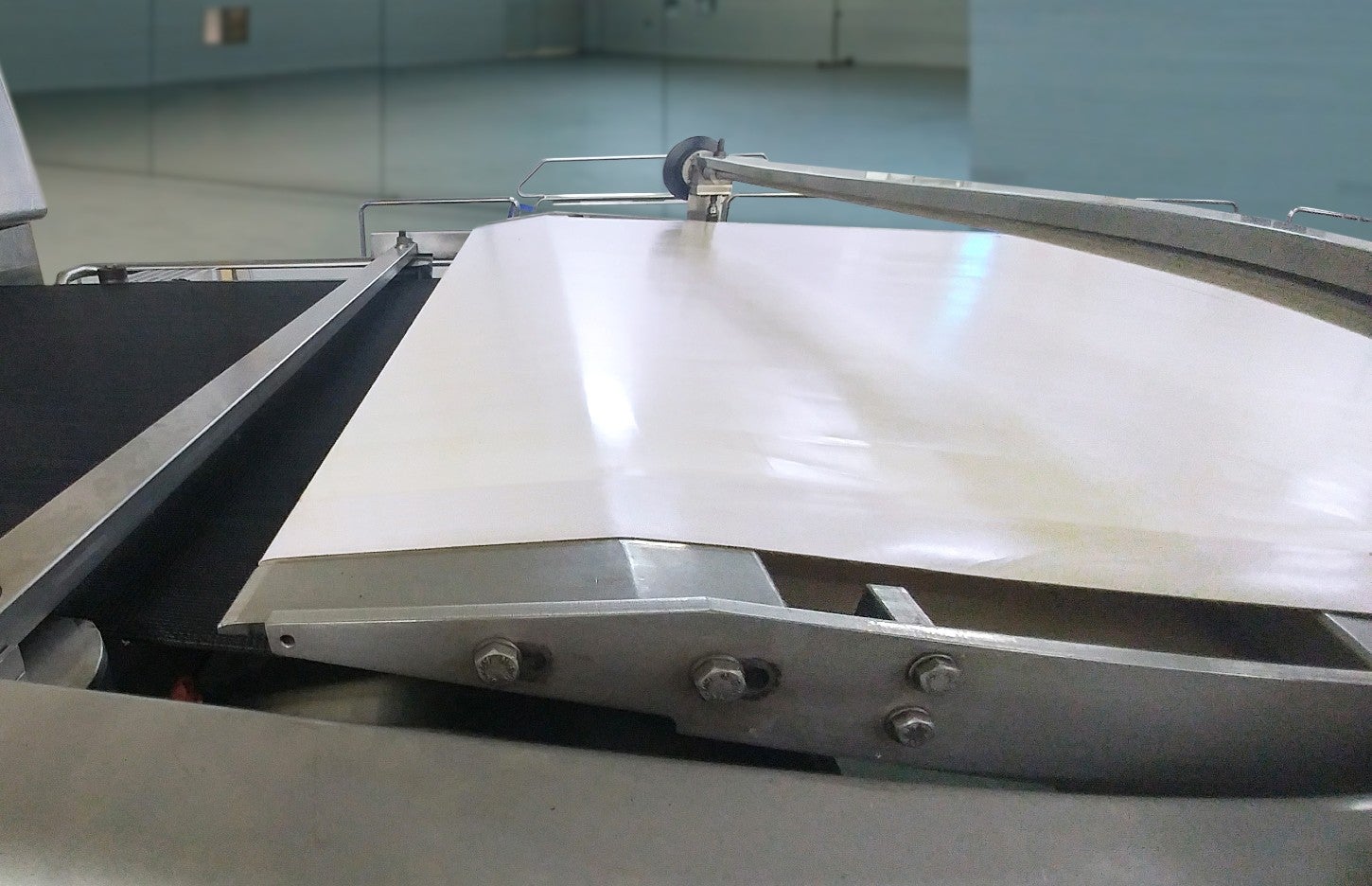 The innovative new Ammeraal Beltech temperature-resistant thermoplastic belt is the ideal solution for near-oven applications in the bakery industry, including in-feed and take-off sections.
Innovation and specialised design are hallmarks of Ammeraal Beltech, a leading conveyor belt manufacturer of high-performance solutions for a wide range of applications across many industries. With its new Duratemp, Ammeraal Beltech has developed a superior food-grade durable belt for the Bakery industry that can handle the heat over a long operational lifetime without presenting the problems most commonly associated with these applications.
High-performance food-grade belt
Ammeraal Beltech has been working with the Food industry for more than seventy years, so their expert engineers know that the single greatest concern in this sector is food safety. The new Duratemp belt is constructed from a hygienic thermoplastic polyurethane that meets all relevant industry standards, including EC 1935/2004, EU 10/2011, and FDA requirements for food safety, all while exhibiting excellent operational features such as a non-stick surface and minimum diameter of only 6mm at the fixed knife edge.
For even greater safety from foreign object pollution, Duratemp is compatible with metal detector systems.
High-temperature resistance
Heat is usually the most unforgiving and damaging when it comes to demands for conveyor belts. High-temperature environments accelerate the ageing process of the belts, destroying their operational strength and flexibility.
That's why Duratemp's high-quality material was developed to be durable and remarkably heat-resistant. The belt delivers flawless performance at steady operating temperatures of 115°C, with peaks up as high as 130°C, presenting no risk of delamination.
Extended belt lifetime and reduced maintenance costs
Duratemp is synonymous with lifetime warranties and cost savings.
Besides its extra heat-resistance properties and efficient tracking that will help you minimise maintenance costs, Duratemp ensures a reduced browning effect when compared to all other thermoplastic in-feeder and take-off oven belts, resulting in a longer operational lifetime.
Easy installation even on site
When the need arises, Duratemp can be spliced easily and quickly, even on-site, cutting back on costly downtime. The speed and ease of this process will help you reduce production downtime to a minimum.
Purpose-designed
The new Ammeraal Beltech's Duratemp heat-resistant belt was created from concept to design and construction with in-feed and take-off oven applications in mind, and it is the ideal solution for these uses, whether it's for traditional bakery products such as bread and biscuits or more specialised products such as pizzas and tortillas.
Discover more about Duratemp
Experience all the advantages that Ammeraal Beltech's products can bring to your production. Visit our website for a full list of food safety solutions and contact our expert to find the best solution for your needs.