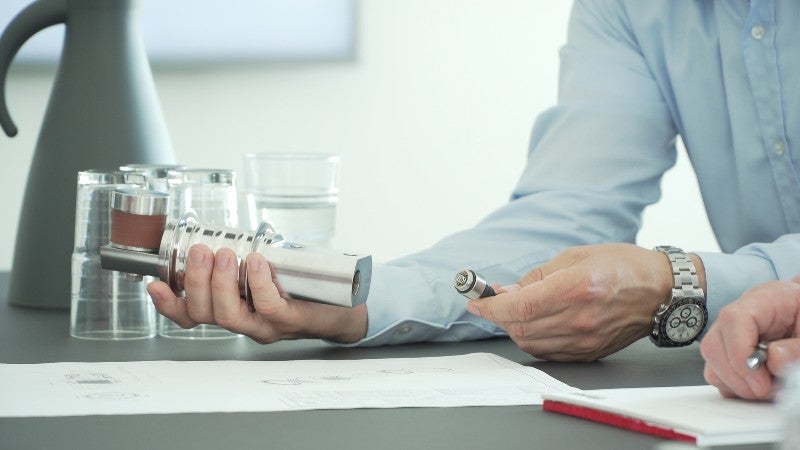 Eilersen's technology is used in over 90 countries around the world and implemented in the company's current range of digital load cells. It was developed by Eilersen and features a number of advantages for process weighing. These include:
High-quality and hygienic products
Elimination of the need to add mounting kits
Easy-to-clean technology
Robustness
Enhanced overload
Easily upgradable technology
Faster response rate
High-quality hygienic digital load cells for the food sector
Eilersen digital load cells feature an EHEDG-compliant hygienic design and are based on the patented capacitive measurement principle where a robust ceramic sensor is mounted inside the load cell body.
As the load cells contain no moving parts and the ceramic sensor is not in contact with the load cell body, the load cells tolerate very high overloads, sideloads and torsion. There is also no need for complicated mounting kits, stay rods and protection devices, therefore eliminating the need for maintenance and reducing the total cost of ownership.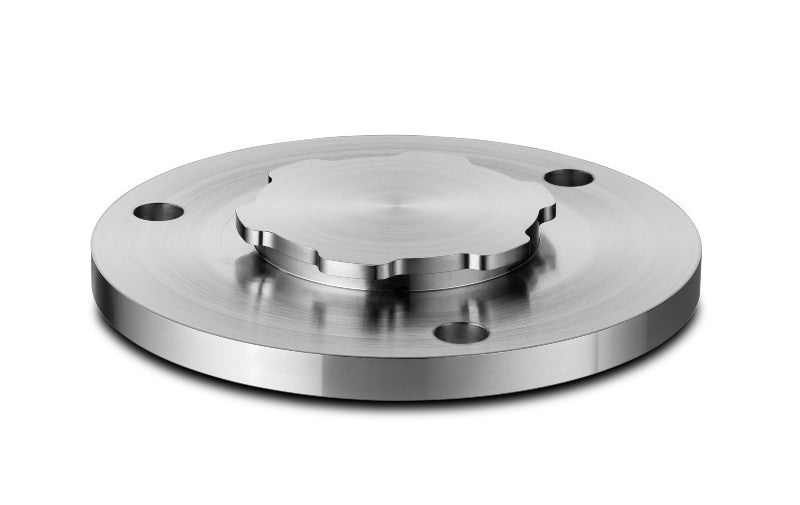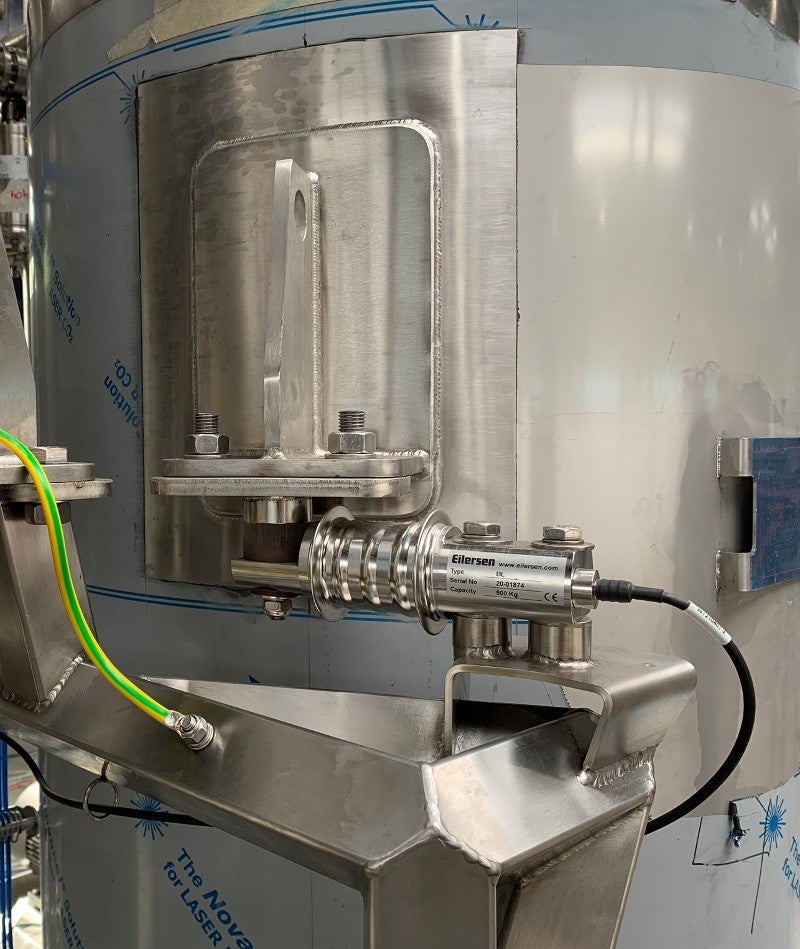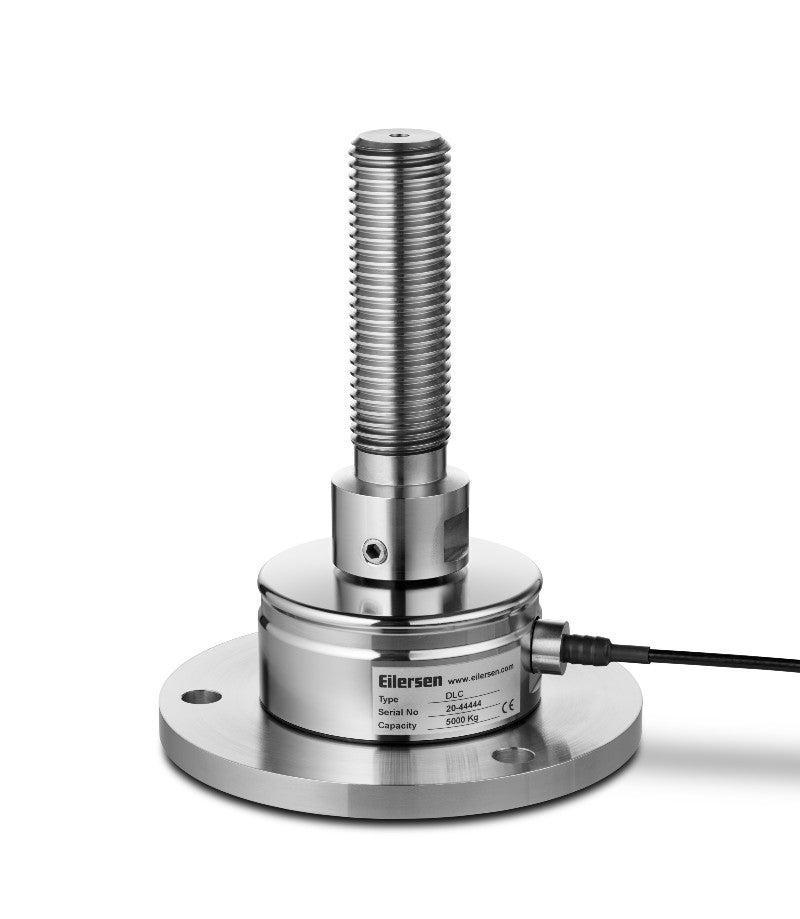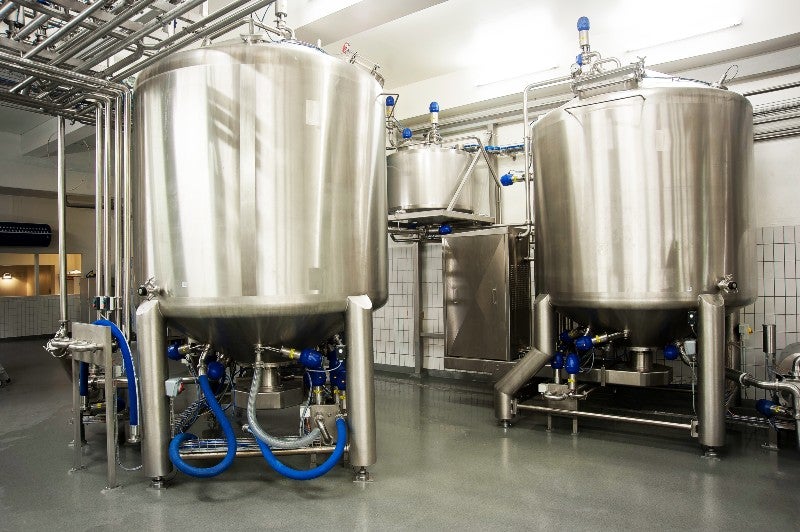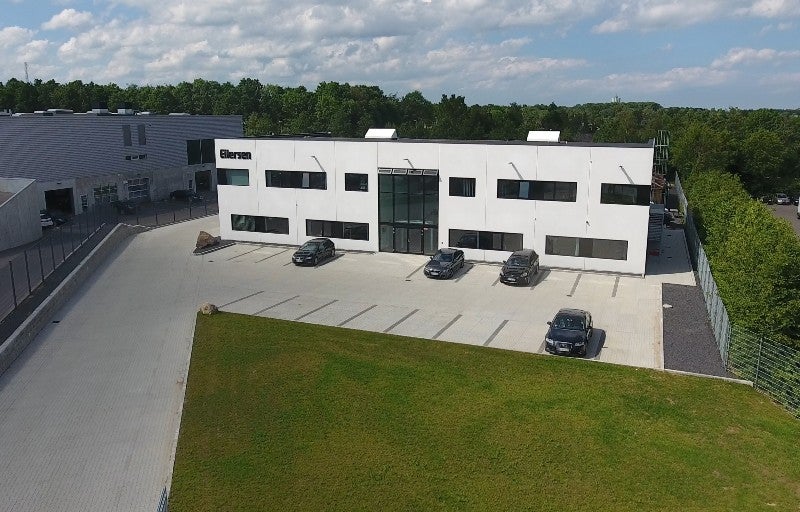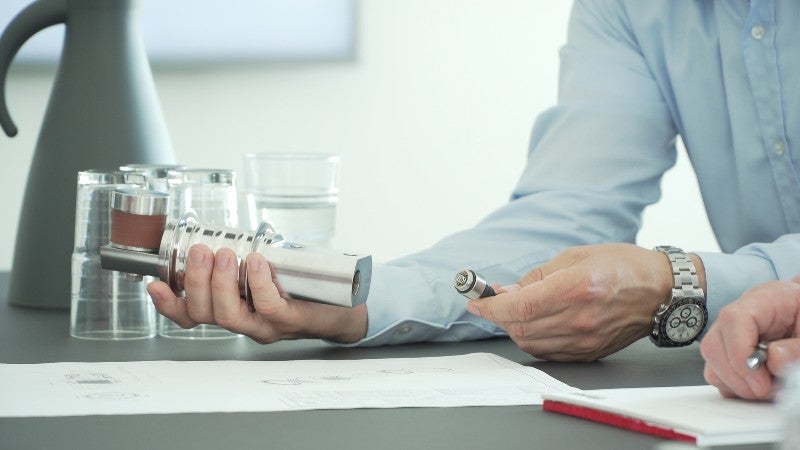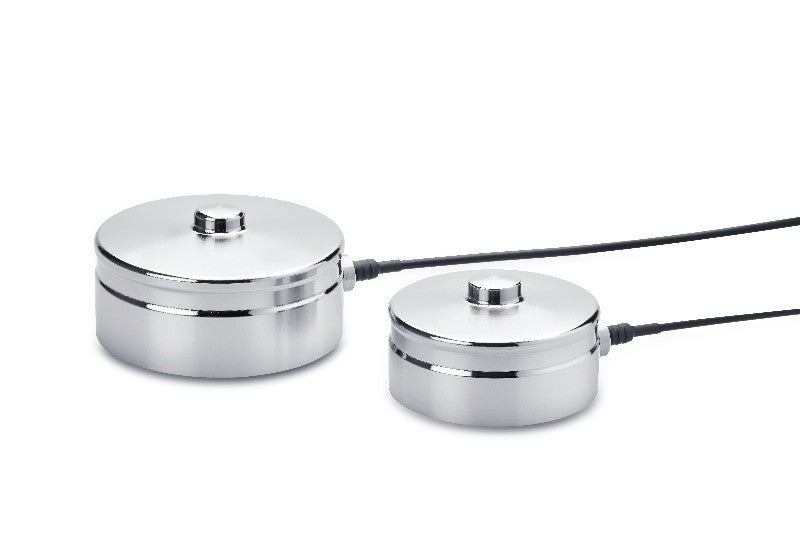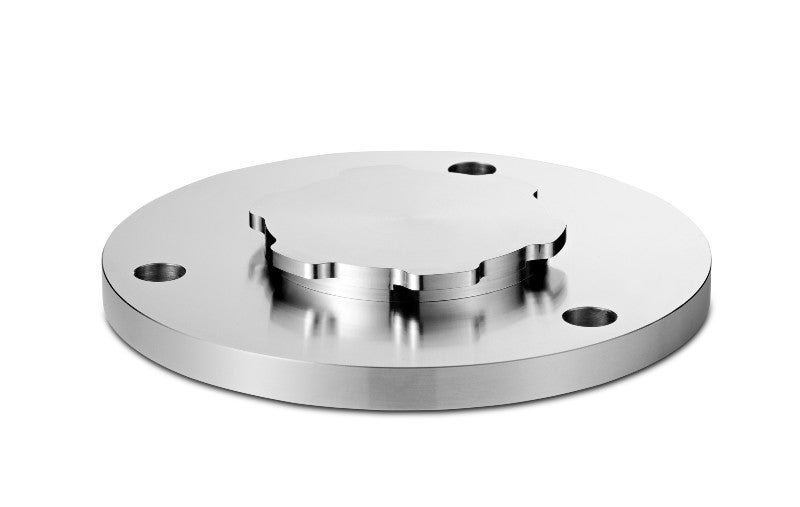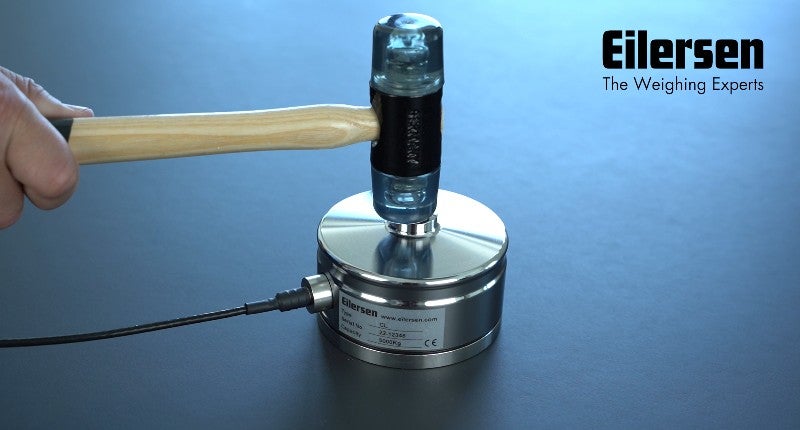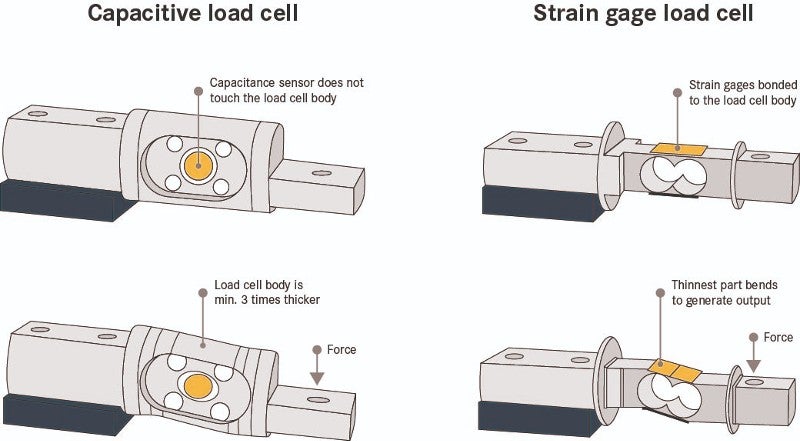 The Eilersen measurement principle results in robust load cells that feature high accuracy and high resolution, and can tolerate up to 1,000% overload, which allows for a very simple and hygienic mechanical installation. One of the great advantages of Eilersen's load cells is their robustness and accuracy through an entirely digital measuring chain that includes load cells, instrumentation and software and results in increased weighing accuracy and boosts production.
Digitalised and calibrated solution for efficient weighing
Furthermore, the patented digital technology features true plug-and-play electrical installation as the Eilersen load cells are factory-calibrated and compensated to ensure the highest accuracy and quality standard on the market. This is achieved through a built-in memory that stores the calibration. This means commissioning costs are minimised, especially because of the digitalisation of processes, as well as a quick and easy equipment installation on-site.
Eilersen digital load cells are equipped with a standard single wire coaxial cable (RG-58) and the cable length has no influence on the calibration. The load cells can be equipped with up to 100m cable length and the load cell cable can be mounted and changed on-site if necessary.
The load cells are available with PROFINET, Profibus DP, DeviceNet, EtherNet IP, Modbus ASCII/RTU, RS485/422, RS232, 4-20mA and 0-10 VDC interfaces, and can be supplied in OIML and ATEX-certified versions.
The solutions and components that Eilersen offers for hygienic weighing include:
Weighing indicators with LED and LCD displays
Modular weighing instrumentation with interface to PLC and PC
Weighing application software
Hygienic scales in stainless steel
Robust load cells for food processing
Another focus area for Eilersen through the last 25 years includes supplying weighing components for conveyer belts and graders in food processing.
The most common installation areas are production lines for processing of meat, poultry, fish and vegetables, and the components can even be installed at freezing temperatures below -40°C for processing products such as dry freeze coffee.
The fact that the Eilersen load cells are installed without mounting kits ensures a simple, hygienic installation that minimises bacteria traps while eliminating the need for maintenance and reducing the total cost of ownership.
Eilersen also supplies weighing components for checkweighers, graders, belt scales and catchweighers.
New hygienic compression cells include Compression Load Cell DLC (DLC-Ex), which comes with integrated lift-off protection for installations such as in sites with seismic activity and high shear mixers. They are made of robust electropolished stainless steel and can be used in ATEX (Ex) and IECEx applications, with a capacity of up to 5,000kg.
New compression cells also consist of Compression Load Cell CL (CL-Ex) and can be used for installations in tough environments and general weighing, just as Compression Load Cell CM (CM-Ex), which is also part of a new generation of EHEDG-compliant digital cells that revolutionise hygienic weighing in the food industry. Other new load cells for food processing include the new BL-Ex load cell, which is designed for dynamic weighing, process weighing, filling, packaging, and general weighing in the food sector and is easy to clean, therefore reducing the risk of bacteria.
Hygienic accurate scales
Eilersen offers customised scales with direct interface to factory automation system via PROFINET, Profibus DP, DeviceNet, EtherNet IP, Modbus ASCII/RTU, RS485/422, RS232, 4-20mA and 0-10 VDC interfaces.
The scales are produced in stainless steel AISI304 or AISI316L and feature high accuracy and overload tolerance since they are equipped with Eilersen load cells. The scales are often customised and produced according to special customer requirements and are available in capacities up to 4tonnes.
About Eilersen
Founded in 1969, Eilersen is a supplier of digital load cells to leading food processing companies worldwide. The company's dedication to technology, quality and service has led to a very high level of customer loyalty.
The experienced team of Eilersen weighing experts comprises experienced engineers, offers fast support and always welcomes requests for hygienic load cells and customised weighing solutions.