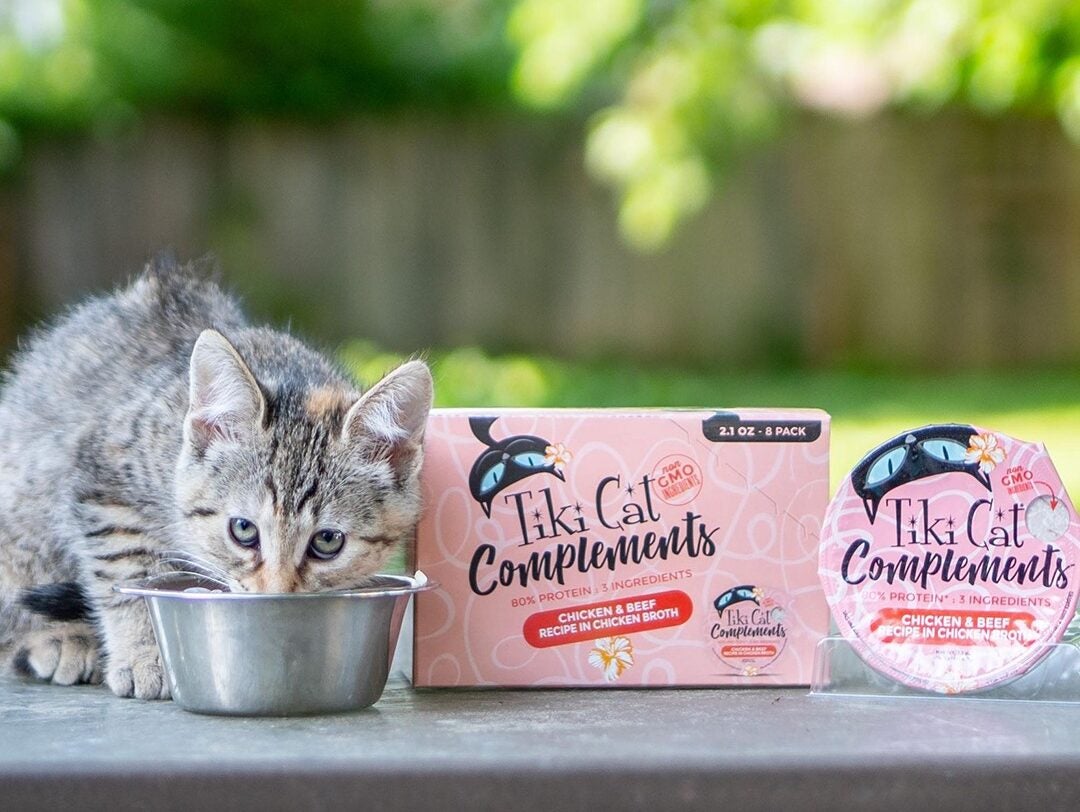 US pet-food business Whitebridge Pet Brands has merged with Italian peer Agras Pet Foods.
The deal was put together by investment firm NXMH, a shareholder in both businesses. Financial terms were not disclosed.
NXMH has bought out its fellow investors in the Italy-based group and combined the business with Whitebridge Pet Brands.
The investor acquired Whitebridge Pet Brands, the owner of Tiki Pets pet food, last year. NXMH has been a co-shareholder in Agras Pet Foods for almost five years.
St Louis-based Whitebridge Pet Brands has two factories in the US and another in Denmark. Agras Pet Foods, based in Genoa, has a plant further west in Neive. A statement announcing the deal said Whitebridge Pet Brands "will continue to operate from both offices … and expects no disruption to customers of either company during the integration".
As well as Tiki Pets, Whitebridge Pet Brands has a portfolio that includes Buddy Biscuits and Petite Cuisine. Agras Pet Foods manufactures and markets pet-food brands Stuzzy and Adoc.
Olivier Amice, Whitebridge Pet Brands' CEO, will take on the role at the combined business. He said: "Our goal has always been to build a global, natural, health-nutrition company. Together, Whitebridge and Agras make a major leap toward that goal, with sales in more than 50 countries and four plants that service a larger geographic footprint."
Whitebridge Pet Brands was founded through the merger of Cloud Star, a pet treat manufacturer, and Petropics, which brought with it the Tiki Cat and Tiki Dog brands.
The company has since grown through M&A. In 2017, the company acquired Dogswell, a company making functional jerkies for dogs. Three years later, it bought Cardinal Pet Care, maker of Pet Botanics and Crazy Dog training treats. In March last year, Whitebridge Pet Brands purchased pet supplement business Grizzly Pet Products.
Agras Pet Foods was founded in 1986. NXMH bought 60% of the business in 2017.
Two years ago, Agras Pet Foods snapped up the manufacturing assets of another Italian pet-food business, Cerere.
At the time, Agras Pet Foods said it expected to close 2020 with a turnover of "close to" EUR100m (US$108.4m), with 30% generated outside Italy.
Whitebridge Pet Brands and Agras Pet Foods have been approached for comment.
Just Food interview pages, April 2021: "Mission-led" food brands to "humanisation" in pet and Millennials driving ESG – Verlinvest's Ben Black talks investment thesis
Just Food archive, December 2021: Pet food is "hot" for food industry deal-making in 2022 – M&A advisers talk the year ahead