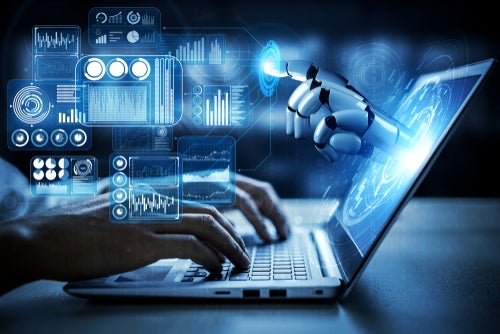 The proportion of food manufacturers hiring for positions related to artificial intelligence rose significantly in January compared with the equivalent month last year, according to fresh analysis of job trends by GlobalData.
The UK-based research group said 35.8% of the companies included in its analysis were recruiting for at least one such position in the opening month of 2022, up from the 24.7% of manufacturers who were hiring for AI-related jobs in January 2021. In December last year, the figure stood at 34.9%.
When it came to the rate of job openings linked to AI compared to other job functions, 1.1% of all newly-posted job ads were linked to AI in January, compared to 0.9% in the equivalent month a year ago – but lower than the level seen for much of 2021.
AI is one of the topics GlobalData says it has identified as being a key disruptive force facing business. Companies that excel and invest in these areas now are thought to be better prepared for the future business landscape and better equipped to survive unforeseen challenges.
GlobalData said food manufacturers are hiring for AI jobs at a rate lower than the average for all companies within GlobalData's job analytics database. The average among all companies stood at 2.9% in January 2022.
---
More GlobalData industry job analysis:
Cloud hiring levels among food manufacturers growing
Europe is seeing hiring boom in food-industry robotics roles