The future of the consumer industry will be shaped by a range of disruptive themes, with ecommerce being one of the themes that will have a significant impact on consumer companies. A detailed analysis of the theme, insights into the leading companies, and their thematic and valuation scorecards are included in GlobalData's thematic research report,Ecommerce in Consumer Goods, 2022 Update – Thematic Research. Buy the report here.
Ecommerce refers to the buying and selling of goods and services over an electronic network (typically the internet).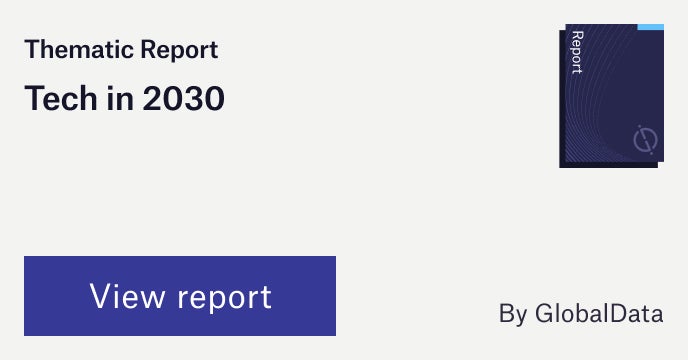 As online shopping evolves to provide more nuanced solutions, brands and manufacturers will need to understand the changes in consumer online shopping behaviours. Online engagement intended to drive ecommerce purchases is becoming more sophisticated as consumer interactions increasingly include a wider range of digital tools and elements. As such, ecommerce solutions are now diversifying into sub-channels such as direct-to-consumer (D2C), social media commerce (s-commerce), and quick commerce (q-commerce) specifically relating to the platform and delivery options associated with each.
However, not all companies are equal when it comes to their capabilities and investments in the key themes that matter most to their industry. Understanding how companies are positioned and ranked in the most important themes can be a key leading indicator of their future earnings potential and relative competitive position.
According to GlobalData's thematic research report, Ecommerce in Consumer Goods 2022, leading adopters include: Unilever, Nestle, Reckitt, PepsiCo, L'Oreal, Kraft Heinz and Colgate-Palmolive.
Insights from top ranked companies
Unilever
In the first half of 2020, the company reported that ecommerce delivered €2.2bn of sales and an underlying sales growth of 49%. At this point, more than 8% of the company's sales were attributed to the ecommerce channel, compared to 6% in 2019.
Unilever managed to acquire several promising D2C start-ups, namely Dollar Shave Club (a personal care subscription model) and Graze (a healthy snack company). The company has also collaborated with several companies that lead the way when it comes to the logistical hurdles of ecommerce fulfilment. Its partnership with Alibaba, the Chinese ecommerce company, will provide access to urban and rural markets, while its partnership with Tmall in 2018 was said to be useful for consumer targeting and finessing of data analytics.
Reckitt Benckiser (RB)
RB aims to double its ecommerce sales over the next four years. To do this, the company will invest over $2bn focusing on B2C marketplaces and D2C. The company has already developed its own DTC platform in India, selling its high-end products through brand-specific websites. To achieve this, RB partnered with Cogent Transware for its backend operations.
PepsiCo
PepsiCo launched two direct-to-consumer websites, PantryShop.com and Snacks.com. The launch is part of the company's direct-to-consumer strategy, which will allow the company to gain valuable consumer insights. This strategy will allow PepsiCo to cut out the retailer middleman, saving on costs.
PepsiCo has also rolled out a pilot in the city of Bengaluru, enabling customers to access Lay's e-store for daily grocery options on Dunzo's app and order the products. Dunzo delivery executives will deliver the product within an hour of ordering. The company offers the products in various packages, combos, or on 'à la carte' basis to provide a convenient shopping experience.
To further understand the key themes and technologies disrupting the consumer industry, access GlobalData's latest thematic research report on Ecommerce in Consumer Goods 2022.
Premium Insights
From
The gold standard of business intelligence.
Blending expert knowledge with cutting-edge technology, GlobalData's unrivalled proprietary data will enable you to decode what's happening in your market. You can make better informed decisions and gain a future-proof advantage over your competitors.