The future of the packaging industry will be shaped by a range of disruptive themes, with artificial intelligence (AI) being one of the themes that will have a significant impact on packaging companies. A detailed analysis of the theme, insights into the leading companies, and their thematic and valuation scorecards are included in GlobalData's thematic research report,Artificial Intelligence (AI) in Packaging – Thematic Research. Buy the report here.
Within the packaging sector, some companies have a more mature AI strategy than others. In the coming years, AI as a service (AIaaS) will drive uptake. AI technologies hosted in the cloud and delivered as a service will increasingly enable businesses to rent rather than build an AI platform. AI technologies require a lot of data and computing power, two things not all companies possess. The cloud has democratised the use of AI and made the technology available to new customers. Through on-demand access to algorithms and application programming interfaces (APIs) using a pay-as-you-go model, AI becomes both scalable and affordable.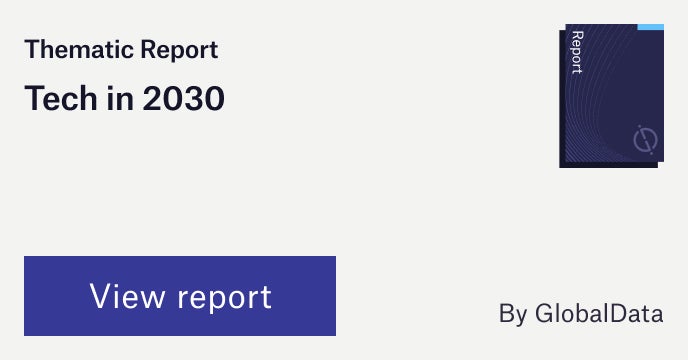 Machine learning (ML) is the most applied AI technology within the packaging sector. Companies are using ML for predictive maintenance and to improve their cybersecurity defences. Computer vision (CV) is another important investment area used to carry out automated visual inspections. Companies are also experimenting with smart robots that automate repetitive tasks, freeing up human workers for higher-value tasks.
However, not all companies are equal when it comes to their capabilities and investments in the key themes that matter most to their industry. Understanding how companies are positioned and ranked in the most important themes can be a key leading indicator of their future earnings potential and relative competitive position.
According to GlobalData's thematic research report, AI in Packaging, leading adopters include: SIG Combibloc, Tetra Pak, Stora Enso, Metsä Board, Ardagh, Sealed Air, Mondi, Berry Global, Westrock, Verallia, DS Smith and GeorgiaPacific.
Insights from top ranked companies
Tetra Laval
Tetra Laval is a Swedish-Swiss multinational food packaging and processing company. The company has been making considerable progress within the Industry 4.0 area and aims to revolutionise food manufacturing with its factory of the future. To achieve this, Tetra Laval partnered with Microsoft, ABB, SAP, and the automated logistics solutions provider Elettric80. Tetra Laval has installed around 5,000 sensors on filling machines at customer sites connected to Microsoft Azure Cloud for real-time collection of operational data. With the help of these cloud-connected machines, the company collects and stores around 700 million data points, which are monitored and analysed for predicting equipment maintenance needs with accuracy, thereby preventing breakdowns. In 2019, Tetra Laval and ABB announced that they were developing an energy assessment programme to help food and beverage providers cut costs and reduce their environmental impact.
Verallia
Verallia is the world's third-largest producer of glass packaging for beverages and food products. As part of the company's Industry 4.0 initiatives, Verallia has implemented an AI system known as Systems Experts III, which it has integrated into all business units. Furthermore, the company uses ML to identify opportunities for energy savings from its machines.
Berry Global
Berry Global is a manufacturer and marketer of plastic packaging products. During the Covid-19 pandemic, Berry Global faced staff shortages at its Kentucky plant. To overcome this challenge, Berry Global deployed a fleet of 19 autonomous mobile robots (AMR) to ensure production could continue. These AMR's were supplied by Otto Motors, a division of Clearpath Robotics.
To further understand the key themes and technologies disrupting the packaging industry, access GlobalData's latest thematic research report on AI in Packaging.
Ball Corp
Smurfit Kappa
Pactiv Evergreen
Avery Dennison
International Paper
Oji Holdings
Owens-Illinois
UPM-Kymmene
Packaging Corp of America
Premium Insights
From
The gold standard of business intelligence.
Blending expert knowledge with cutting-edge technology, GlobalData's unrivalled proprietary data will enable you to decode what's happening in your market. You can make better informed decisions and gain a future-proof advantage over your competitors.