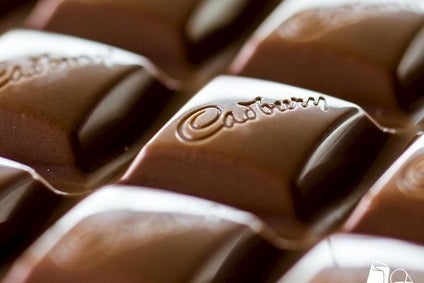 Mondelez International's shares rose on the back of a fourth-quarter earnings beat but the company's performance, particularly on its top line, was mixed in 2014. We list the key points from the Cadbury maker's results and its guidance for 2015.
1. Mondelez buffeted by currency headwinds
With 80% of its revenues made in markets with currencies not tied to the strengthening US dollar, the Cadbury owner was hit by foreign exchange in 2014. Based on spot prices on 30 Janaury, Mondelez forecast exchange rates will have an 11 percentage point drag on its top line in 2015 and take 30 cents off its earnings per share.
2. Pricing drove revenue growth
Mondelez upped prices to protect its profits amid spikes in cocoa and coffee costs and to try to offset the impact of foreign exchange. While that had an impact on volumes in some markets, the price hikes pushed up the company's revenue in 2014 and the company insisted the moves were necessary to protect profits.
3. The impact of Mondelez's pricing moves in Europe
In the round, the macroeconomic environment remains challenging in Europe and that had an impact on Mondelez's sales there, which were 1% year-on-year. Another factor was Mondelez's tussles with some retailers to push through price increases. The company admitted there were some "pricing-related customer disputes" in Europe, especially in France. In particular, Mondelez's chocolate sales in Europe have suffered and, in the UK, for example, Mars promoted "quite aggressively", Rosenfeld said.
4. Some competitors did not follow suit – but Mondelez thinks they will
Mondelez admitted its moves on price in chocolate affected its sales and market share. Rivals in emerging markets delayed their price hikes, while in parts of Europe, some of Mondelez's competitors did not move on price. Rosenfeld, however, insists it is only a matter of time before their rivals follow Mondelez. "We believe all of our competitors will eventually raise prices given that they're facing the same input cost pressures we are," she said.
5. Crackers eating into biscuit boom in North America
Sales in North America rose 1% in 2014 but Mondelez said that reflected slower growth as the biscuit category "softened". Biscuit manufacturers are seeing increased competition, especially from crackers. The Oreo maker said it has turned to marketing and some trade investment to give a boost to its biscuits sales in the region.
6. Robust performance in emerging markets – except China
Overall sales from Mondelez's emerging markets rose 7% but not all of its businesses grew. While Mondelez singled out Brazil, Russia and India for praise, sales in China fell at a "mid-single-digit rate" in 2014 due to a "continued softness" in Mondelez's biscuit business, although Rosenfeld said the company was seeing signs of recovery. Russia's economic woes could also have an impact on Mondelez's business there in 2015, while industry-wide price increases in India's chocolate market did weigh on growth in that category in the latter part of 2014, a trend Rosenfeld expects to continue until consumers "adapt to the new pricing levels".
7. By category, Mondelez's snacks seemed to lag the market
Citing Nielsen data, Mondelez said the combined growth in its snacks categories – biscuits, chocolate, gum and candy – was 3.9%. The company's net revenue from snacks was up 1.6% on an organic basis. Mondelez's Chinese business held growth in its biscuits business beneath the category. The company's price hikes on its chocolate lines weighed on its sales as competitors either delayed their price increases or did not up prices at all. In gum and candy, sales were hit by the sugar tax in Mexico, where Mondelez has a market share of a whopping 80%, and the customer disputes in France. The Trident and Halls maker did claim it had gained share in four of its top six markets.
8. Mondelez expects sales growth to accelerate in 2015
In 2014, Mondelez's underlying sales rose 2.4%. For this year, it has forecast growth of 3%. The company said it expected the environment to "remain difficult" and, with the challenges in Europe, the target was questioned on the conference call. However, Rosenfeld stood firm and said Mondelez would be helped by its competitors getting closer to the company on price.
9. Less profitable sales will be canned
Mondelez's 2015 top line will also be affected by moves to exit some "lower-margin revenue" business. The company did not disclose which specific lines would be cut by CFO Brian Gladden provided some hints. "Examples include exiting certain customers in Europe, who have chosen not to accept our price increases, discontinuing certain low-margin products sold under short-term trademark licences from Kraft Foods Group and pruning some SKUs so we can simplify our supply chain and focus our investments on our growth platforms."
10. Mondelez sees margins growing faster in 2015
The company's management expects operating margins of around 14% in 2015, up from the 12.9% growth recorded in 2014, another step on the road to its target of having margins of 15-16% in 2016. Mondelez said margins will build in the second half of the year as it benefits from its actions on price and work on its supply chain, including the start-up of a new biscuit plant in Mexico.