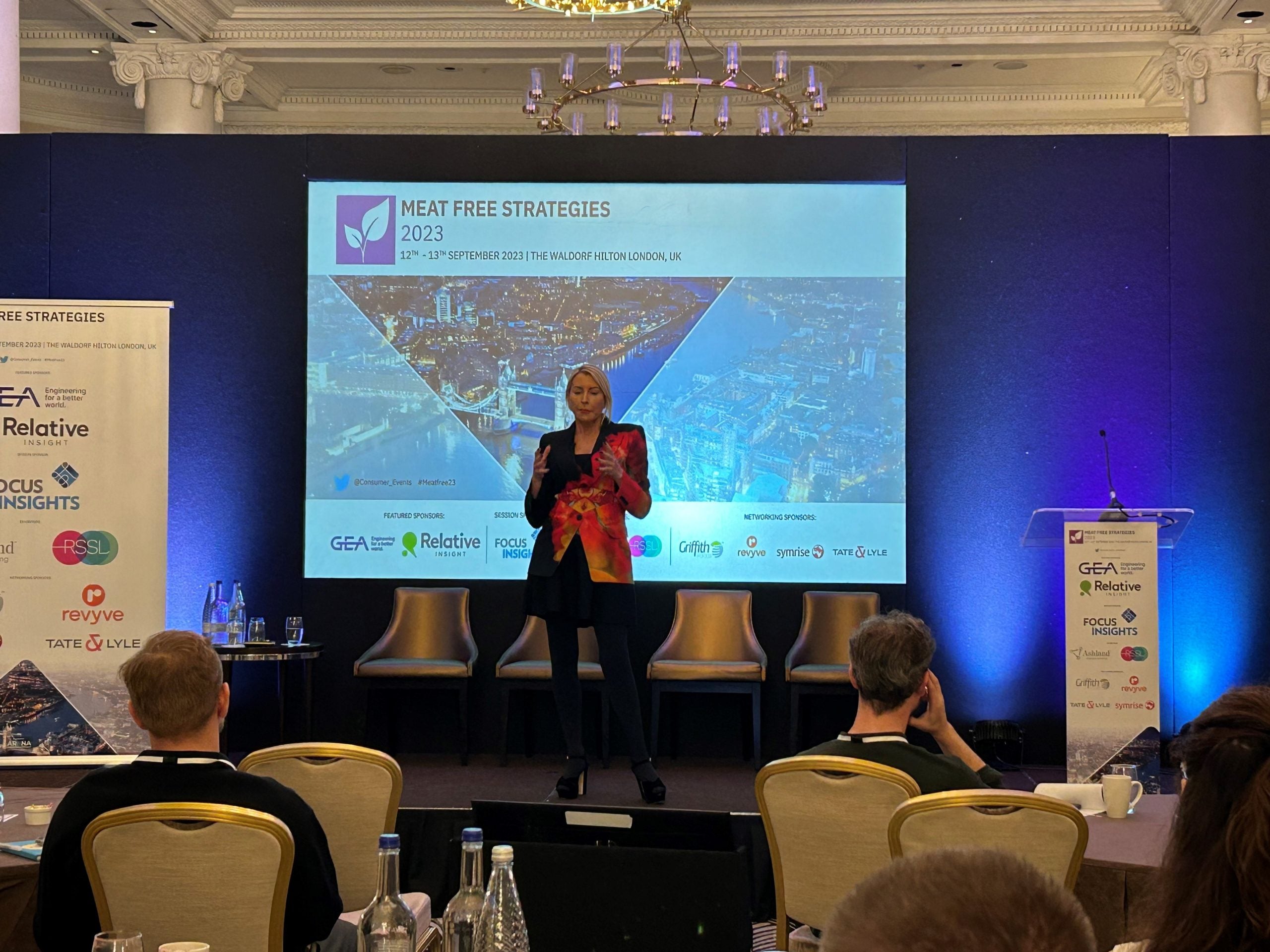 Against a backdrop of falling sales and business failures, UK plant-based food manufacturers have expressed their confidence in the future of the category.
While acknowledging a number of issues facing the sector, speakers at the recent Arena Meat Free Strategies 2023 conference in London, accentuated the positive and suggested if business lessons are learned quickly and the products hit the sweet spot in regard to taste and price then plant-based has a bright future.
Issues raised during the two-day event ranged from the availability of ingredients and reasons why growth in the sector has slowed down to how to improve the taste, texture and appearance of products.
There was a call for a new industry association to be set up to lobby government and more effectively compete with the meat and dairy industries.
And there were some forthright opinions about why some plant-based manufacturers have failed.
Availability of ingredients
In terms of shaping the plant-based products of the future, Benjamin Hook, head of South East Asia research at GlobalData Agribusiness, suggested soy will continue to lead the way when it comes to ingredients, simply because of its availability, despite increased interest in products made from pea protein.
How well do you
really

know your competitors?

Access the most comprehensive Company Profiles on the market, powered by GlobalData. Save hours of research. Gain competitive edge.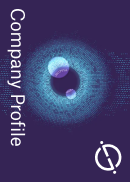 Company Profile – free sample
Thank you!
Your download email will arrive shortly
Not ready to buy yet? Download a free sample
We are confident about the unique quality of our Company Profiles. However, we want you to make the most beneficial decision for your business, so we offer a free sample that you can download by submitting the below form
By GlobalData
"There is a lot of soy in the market. It is in huge demand for multiple purposes. It is an incredibly versatile crop," he said.
"Soy protein concentrate occupies over 50% of the market for speciality protein applications. There are constraints on pea protein availability. It is a rotation crop which limits output expansion.
"If you are formulating using peas, you need to think about long-term growth capabilities."
Hook said he expects to see growth in pea protein but, with a constrained supply, demand will then move through to soy, in blended formulations for example.
"Soybean demand is likely to increase dramatically over the next decade," he said.
But he warned that the biofuel industry is chasing the same ingredient.
"Demand for soybean oil will contribute to put upward pressure on soybean prices," he said.
Soy has been linked to deforestation in areas such as the Amazon Rainforest, leading manufacturers to seek new supply sources.
Kate Edley, brand lead for savoury food and plant-based at Nestlé Professional (the company's foodservice arm) in the UK and Ireland, said: "In terms of the sourcing, that is important to us because we're so big that, if we don't get a lot of this right, there is a spotlight shone on companies like ourselves."
Texture and taste
The availability of ingredients will, of course, shape the plant-based products of the future and a debate was staged at the conference about improving taste, texture and appearance.
Angela Kapparis, consumer and sensory science manager at Quorn Foods, said: "I think when it comes to the appearance of a product, it goes back to our mimicking meat.
"One of the things that we try and focus on is this internal interlock between appearance and texture, so, it's visually assessing the texture, which is really critical as well.
"We do find that running research, for example with consumers, qualitative research, is a really great way to get out of the echo chamber of a manufacturing facility or a research facility and get our consumers to tell us what is palatable."
Jordania Valentim, chief commercial officer at UK-based ingredients supplier Revyve, added: "As a customer, I feel very sorry if you are looking for meat alternatives sometimes, because (…) you can buy a thing that looks great but tastes awful. So, yes, customers have to do research but we have to help them as well."
Pappudu Sriram, co-founder and CEO of London alt-meat start-up Mock, underlined the importance of nutrition.
"Whilst I agree with texture and taste, what we're finding is there's a need for protein in diets, particularly for people of different age groups, and especially, I would say, Gen Z.
"Many of them I think, are struggling to get the right nutrients and the right protein in their diet. They're more active and they have different nutritional needs.
"So the challenge for us is to give them that in various ways, and for companies like us, we're creating products from ingredients, adding in fats, adding in other elements in the production so that, when they use these products, they're able to get the same culinary satisfaction, as well as nutritional profile. That's what we really need to strive for."
The recent slowdown in UK plant-based meat
A panel was convened at the conference to discuss the slowdown in the growth of plant-based products and even the demise of some manufacturers.
Callum Braddock, UK business development director at Singapore plant-based meat supplier Tindle, was keen to point out that the prevailing economic conditions in his home market have made it hard for all businesses.
"FMCG businesses are struggling in this climate. It is the nature of business not the nature of plant-based as a category," he said.
Nevertheless, others highlighted factors more internal to the market that may have been weighing on sales.
Tom Bursnall, director of London-based Miami Foods, suggested there may be too much product innovation. "This creates super niche products in a niche category," he said.
He also questioned plant-based companies that have gone to market with elevated valuations.
"Those IPOs should never have been priced like that. So, when it goes down, people say it is in decline," he said.
"But there's no point moaning about it. We need to sell the benefits of our products."
United front
Heather Mills, owner of vegan food business VBites, suggested the UK plant-based meat sector would be in a healthier condition if it were able to better compete with dairy and meat lobbies.
She said: "What needs to happen is we need to set up some form of alliance. The meat and dairy industries have a community.
"The whole point of an alliance is we want the likes of Nestlé and Cargill [involved]. They are the ones who have the power [with regards to] lobbying the government. That's when it will get resolved. We don't have the funds but they do."
Mills also suggested opportunities have been missed.
"We have to have plans A, B, C, and D. Everyone went mad for [UK bakery chain] Greggs' vegan sausage rolls but there was no follow-up," she said.
"Contradictory" consumers
Bursnall pointed out the difficulty in targeting consumers through product design.
"The consumer is somewhat contradictory and so is the buyer. It won't be one size fits all," he said.
"Some people might want cleaner label but might moan that it [the product] is floppy. Other might want a burger only made from vegetables. There are varied demands and needs. Some want four burgers for a quid, some will pay £4 ($4.88) for one burger."
Asked about poor quality products, Braddock said: "[Some] products have not hit consumer demand. There have been improvements. Other brand disruptors have come in and pushed it along."
Bursnall was more blunt. "There are too many s**t products out there and over-excited NPD chefs," he said.
"There are too many players in the market. They will wither and go away."
A focus on health
In a roundtable touching on the same subject, Elin Roberts, co-founder of tempeh specialist Better Nature, suggested plant-based meat businesses should focus on fewer types of products.
"Some plant-based brands are trying to be everything to everyone and fall down a dangerous path. We try to double down on the health message," she said.
"We have broken through to retailers because they are a lot more focused on the health message."
However, Becky Allan, commercial controller for meat and plant-based at Pilgrim's Food Masters – the maker of the Richmond brand of meat-free sausages – suggested a different priority.
"We know health is a key driver but we really go after taste. The second biggest driver is price," she said.
"The conversations with the retailer are about how we achieve visibility. We are next to the meat rather than in the plant-based section so people will try it. And we use the phrase meat-free as vegan is a very polarised word."
The issues facing alternative seafood
Compared to plant-based meat, alternative seafood is in its infancy and both its problems and prospects were discussed at the conference.
Jon Burton, business unit director for marine protein at seafood giant Thai Union, said: "Alternative seafood is ten years behind to alternative meat."
Suppliers of alternative seafood need to improve the nutritional credentials of their products, Burton said, but he cautioned that health remained a key driver in purchases of conventional seafood.
Consumers, he explained, normally have two reasons to choose alternative protein over conventional fare: for health reasons and due to concerns about the environment. Neither, he remarked, currently applies to alternative seafood.
Burton added that because consumers are not actively looking to replace fish in their diets, it's up to the companies to put alternatives in front of them.
"It's a long journey and, I'll be honest, the biggest challenge is … trying to launch something transformational inside the walls of something established," he said.
More broadly, Burton said he still questions calling something vegan.
"It's too narrow, it's too niche. If you look at the Netherlands, I think 2% of the population is vegan but over 50% are flexitarian so, for me personally, I keep pushing the team to think more about referencing it as plant-based."
Veganuary findings
But stressing that the interest in plant-based food is still very much to the fore, Toni Vernelli, head of communications and marketing at the Veganuary movement – which advocates for people following a vegan diet in the month of January – revealed that its research showed that 72% of participants reduced consuming animal products by half after the month ended.
"Asked what products people missed the answer was cheese, followed by eggs and fish," she said. "Red meat doesn't even feature."