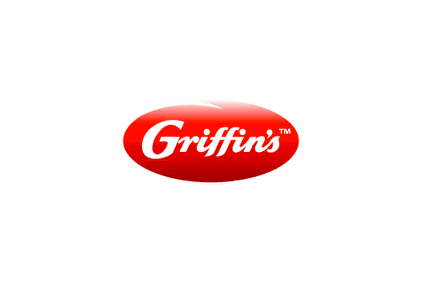 Universal Robina Corp. appears to have two main areas of focus for Griffin's Foods – launching the New Zealand snacks maker's products in south-east Asia and using the business's presence in Australia to enter that country's own-label business. Dean Best looks at the Philippines-based group's plans.Griffin's Foods is New Zealand's largest biscuit maker by sales but its prospective new owner has plans for the business that extend far beyond its home market.
Universal Robina Corp., which has struck a NZ$700m (US$592.2m) deal to buy Griffin's from private-equity firm Pacific Equity Partners, is one of the largest consumer goods companies in the Philippines and does business across south-east Asia.
The group, part of Philippines conglomerate JG Summit Holdings, announced its move for Griffin's two weeks ago. URC sells a range of sweet and salty snacks and the acquisition, expected to go through by the end of October, gives the company a Griffin's stable including its core biscuits lines, as well as crackers, snack nuts and muesli bars.
The NZ$700m price tag values Griffin's at 8.9x EBITDA, a tasty-looking multiple. URC says it has yet to "quantify the value accretion" from the acquisition – it insists it will report back to the market once it draws up business plans with Griffin's management, most of which is staying on with the company. However, when URC announced the deal, the company said it expected the transaction to be "value accretive" – and it outlined ways the acquisition will benefit the combined business.
URC believes Griffin's products will be able to capitalise on demand from south-east Asian consumers, who seeing their incomes rise, for "premium" products. Markets in the region are also seeing demand grow for "on-the-go" options, URC argues.
"The trend towards a shifting lifestyle across the Asean is evident and consumers are willing to trade up more for aspirational snack foods products," URC CEO Lance Gokongwei says. "We are also seeing the growth of convenience stores as on-the-go lifestyle-focused consumption and sourcing is now very evident. URC would like to tap into this shift into modern trade retail."
Griffin's brands, Gokongwei asserts, can benefit from URC's presence across the region. As a business, Griffin's exports to around 20 markets but the bulk of its sales are generated in New Zealand and, to a lesser extent, Australia. Griffin's generates sales of around NZ$280m and its growth rate has been steady at around 3-4% a year, Gokongwei says, save for 2013 when its turnover fell on the back of what the URC boss called a "price war" in New Zealand after rival Mondelez International competed heavily on price.
The faster-growing markets of south-east Asia could, in theory, boost Griffin's top-line growth. Speaking to just-food, Gokongwei says Griffin's wrapped bars will be the "main product" for ASEAN markets, alongside chocolate-enrobed biscuits and potato chips, particularly kettle chips. He cites Singapore (as well as non-ASEAN member Hong Kong) as "the main markets" URC will target the Griffin's portfolio, with other aims being "key accounts" in the Philippines, Thailand, Malaysia and, perhaps on a longer time frame, China.
"They have a plan for China, which includes a potential joint venture with a significant distributor in China but we're not at this point able to disclose any details on this," Gokongwei says.
URC firmly believes in the potential for Griffin's in south-east Asia but admits it is difficult to quantify the opportunity for "premium" snacks in markets in the region. "For the Philippines, if you are look at premium chocolate, it's about 40% of the market. If you look at snacks, if you look at the presence of Lay's and Pringles here, it's about 7-8%. For biscuits, it doesn't exist, maybe it's 1%," Gokongwei says. "It depends on the product. We're very focused on the opportunity, which we think is wrapped bars, chocolate-enrobed products, particular biscuits, and it's potato chips. The bulk of imported snacks into the Philippines is potato chips."
Industry watchers believe URC can capitalise on the perception of brands from developed markets as premium products but contend health could in fact be an important lever for the group's new portfolio.
"Demand for snack foods in some of URC's markets is fast-forwarding to a stage where they should not only be tasty, filling and somewhat indulgent or entertaining, but also healthy – e.g. reducing sugars and saturated fats and additives – and reflective of consumers' lifestyle choices," Torsten Stocker, a partner in the Asian consumer goods practice at management consultants A.T. Kearney, tells just-food.
Jason Wong, a research analyst at Euromonitor, says Griffin's could have "a slight edge" in some categories in some markets in the region, where imported products have something of a cachet. "For example, in Vietnam consumers tend to perceive imported chocolate biscuits to be better tasting because local brands lack the manufacturing capabilities to produce high quality chocolate," Wong says.
However, the Euromonitor analyst has a note of caution for URC. Local biscuit markets are competitive, Wong says, while price is central to buying habits. Health, he suggests, could prove more fruitful.
"Griffin's Snax and MallowPuffs brands are likely to struggle penetrating the Philippines because there are similar low-priced local brands in the market such as Fita and Choco Mallows. In countries like Malaysia, Vietnam and the Philippines, price plays a very important role in consumers purchasing habits. Griffin's is likely to have better opportunities with brands such as Digestives and Fruitli that are positioned as healthier biscuit alternatives," Wong says. "Competition in this segment is still fragmented and competition will be limited mainly to imported brands that target higher income households. If Griffin's is able to position their products cheaper than similar imported brands in the market, they are likely to able to capture middle-income households that demand healthier biscuit alternatives."
Away from the emerging markets of south-east Asia, URC is also hopeful its move for Griffin's will give it a means to become a low-cost, private-label supplier to retailers in Australia. Griffin's sells its brands across the Tasman but has also built an own-label business, supplying Woolworths Ltd, Coles and Aldi.
Compared to markets in Europe, Australia has been a more brand-centric food market but consumption of private-label lines has grown in recent years and is expected to continue.
Gokongwei insists the "more immediate opportunity" for the company is to take Griffin's products to south-east Asia.
However, he says URC is also eyeing taking its own products into Australia's own-label sector and believes its low-cost production base in Asia can position it as a supplier of entry-level private label.
Gokongwei tells just-food: "The main opportunity for URC products made out of the Philippines, Vietnam or Thailand is probably to take advantage of our relatively low manufacturing cost and price point and try to build some sales, particularly on the biscuit or wafers side. The average prices in most of the markets we compete in are about 35-40% of Australian or New Zealand products. That gives us a good opportunity to address the discount part of the retail-branded mix of these retailers, while still keeping a decent margin. We think there's enough room to introduce some of our products." Griffin's own-label business in Australia is of more "premium" own-label lines, he adds.
With private label taking a growing proportion of Australia's grocery spend, there is, on paper, an opportunity here for URC, although Gokongwei is at pains to underline the first focus will be on rolling out the Griffin's portfolio into south-east Asia. It will be interesting to see which strategy reaps the greater dividend.