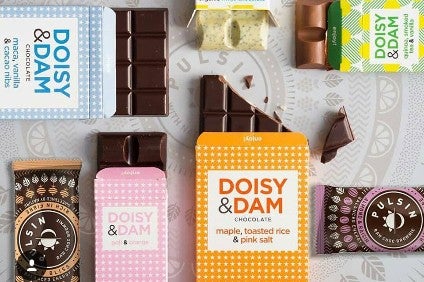 Here, just-food details the process a food company will have to go through in order to gain B Corp certification.
Companies typically first engage with the B Corp certification process by completing the online B Impact Assessment as a research exercise, to evaluate where they stand regarding qualification for B Corp certification.
This is free and remains confidential and sometimes will be as far as a company goes. In fact, some in the B Corp movement see encouraging companies simply to visit the website to find out more about the B Corp sustainable business model and complete the B Impact Assessment as just as important to B Corp's mission as progressing companies all the way to B Corp certification.
This certainly allows B Lab, the NGO behind the B Corp movement, to engage with more companies. Those that go no further – at least initially – than seeing how they rate on the B Impact Assessment may well be some way from reaching B Corp certification standards, but they may have made a very important first step.
Having decided to enter the B Corp certification process, the next step is officially to undertake the B Impact Assessment which assesses the company's overall impact on its stakeholders. Questions vary according to a company's primary location, what sector it operates in and the size of its workforce. In fact, there are more than 40 versions of the B Impact Assessment, tailored to differing company sizes, sectors and geographies.
Next, the company receives its B Impact Report giving its overall score out of 200. It then arranges for the Assessment Review when it is asked for supporting documentation. The Assessment Review is then completed by a B Lab staff member. Once completed, and if the company has achieved 80 or more points, further supporting documentation is uploaded.
Finally, the company completes a Disclosure Questionnaire which allows it to disclose to B Lab in confidence any sensitive practices, fines or sanctions related to the company or its partners. This information does not affect the company's rating.
Background checks are then carried out, while 10% of Certified B Corporations are randomly selected each year for an in-depth site review.
Companies must determine whether they need to amend governing documents or adopt benefit corporation status to meet the B Corp legal requirement.
just-food In-depth: Why should food companies consider becoming B Corp?
The B Corp legal requirement gives legal protection to directors and officers to consider the interests of all stakeholders, not just shareholders, when making decisions; creates additional rights for shareholders to hold directors and officers accountable to consider these interests; and limits these expanded rights to shareholders exclusively.
The value of the legal requirement, B Lab states, is that it "bakes sustainability into the DNA of your company", securing its sustainable business mission as the company grows, brings in outside capital or plans succession, and ensuring that its commitment to sustainable business can "better survive new management, new investors or even new ownership".
The company then officially becomes a B Corp by signing the B Corp Declaration of Interdependence and Term Sheet. After gaining certification, companies must obtain board approval, and subsequently shareholder approval, for any planned amendment to its constitution.
The annual fee for B Corp certification ranges on a progressive scale from $500 for a company with a turnover of less than US$150,000 to $50,000+ for companies with sales above $1bn.
Since launching in 2007, B Corp certification has been primarily associated with SMEs. However, later this year, B Lab will release for consultation draft proposals aimed at charting a "clear, manageable and meaningful path" to certification for multinational and public companies while still retaining the "rigour" of its standards.
To retain B Corp status, companies must re-certify every two years, when they are required to reach the qualifying score of 80 out of 200 and meet all the other initial requirements. The B Impact Assessment is also reviewed every two years.