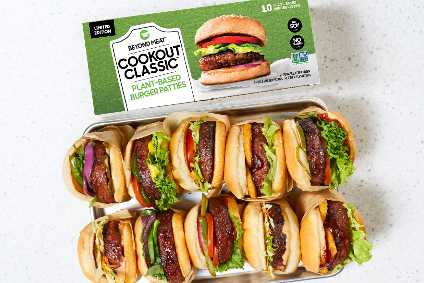 After an eye-catching IPO and rapid distribution gains at home and abroad, US meat-free business Beyond Meat has been held up as an example of how start-ups can harness the demand for alt-protein. In the wake of quarterly results that disappointed Wall Street, Dean Best reports on some of the questions facing the company.
"Even more depressed than expected."
"Shockingly weak".
"What is the prognosis from here?"
It's safe to say Wall Street was surprised by the most recent set of quarterly results from US meat-free supplier Beyond Meat.
The California-based company, which grabbed business headlines worldwide last year with its IPO, had already seen its share price wobble last Monday (9 November) morning local time after the announcement from McDonald's of a new McPlant meat-alternative burger.
How well do you really know your competitors?
Access the most comprehensive Company Profiles on the market, powered by GlobalData. Save hours of research. Gain competitive edge.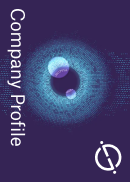 Company Profile – free sample
Thank you!
Your download email will arrive shortly
Not ready to buy yet? Download a free sample
We are confident about the unique quality of our Company Profiles. However, we want you to make the most beneficial decision for your business, so we offer a free sample that you can download by submitting the below form
By GlobalData
Beyond Meat's stock price regained some ground after the company insisted it and McDonald's had "co-created" the patty but the publication of the Beyond Burger's third-quarter results after the closing bell on Monday sent its shares into a tailspin the following day.
In Beyond Meat's third quarter, which ran to 26 September, the company generated net revenues of US$94.4m, up 2.7% on a year earlier. The business booked a loss from operations of $18.5m, against income in the third quarter of its 2019 financial year of $3.6m. A net loss of $19.3m was filed, compared to a profit of $4.1m in the corresponding period a year ago.
Beyond Meat's sales growth was significantly slower than in previous quarters and came in far below the forecasts on Wall Street, where analysts were expecting growth of 44%. Third-quarter gross margins (27%) and adjusted EBITDA (negative $6m) also undershot analyst forecasts, with a number of those following the company rewriting forecasts for some metrics not just for 2020 but for 2021, too.
On Tuesday, shares in Beyond Meat ended the day down almost 17% on the day before (when the stock also dropped 4% after the news from McDonald's) as the market digested the numbers and the outlook for the business.
That demand for plant-based alternatives for meat is on the rise and the market is in growth is undeniable. What Beyond Meat's third-quarter performance has prompted is not just a reassessment of the company's prospects but, for some, the wider category as a whole. Where once there were some wild predictions about the outlook for companies like Beyond Meat and the broader US plant-based meat market at retail (where the business generates two-thirds of its sales), a number of industry watchers, while still confident of growth, are becoming more measured in their predictions.
In a note issued ahead of the tumble in Beyond Meat's share price on Tuesday, Credit Suisse's Robert Moskow said: "Some may look at the pull-back in the shares we expect tomorrow as an opportunity to build a position in an early-stage growth story that directly benefits from a post-Covid world but we see several reasons to remain cautious including: one, heavy exposure to the most impaired channels of trade within foodservice; two, uncertainty regarding Beyond's level of participation in McDonald's new McPlant burger; and, three, decelerating growth trends in US retail consumption."
Speaking to analysts after Beyond Meat issued its third-quarter results, CEO Ethan Brown sought to put the numbers into context and, while noting the uncertain outlook for the company's business in the foodservice channel, emphasised what he saw as positives from the firm's performance.
"Our Q3 2020 results warrant careful consideration to capture full and accurate appreciation of our business today," Brown said. "In line with the overall food category across retail, we saw a clear and prodigious pattern of consumer panic-buying in Q2 followed by moderation in Q3. Second, the recovery in our foodservice business has lagged the overall foodservice sector, given our exposure to certain segments that have been disproportionately affected by Covid-19. And, third, we continue to contend with Covid-19-related timing delays with large, strategic, quick-serve restaurants."
Brown, who founded Beyond Meat in 2009, insisted the "fundamentals supporting our growth are alive and well" – and listed a series of positive metrics, including "our increasing US retail market share", "household penetration buyer rates, purchase frequencies and repeat rates" and "our increasing points of domestic and international distribution".
In foodservice, which accounted in the quarter for circa 25% of Beyond Meat's sales (a proportion no doubt depressed by Covid-19), Brown said the company's performance was a reflection of its customer mix – and pointed to an increase in market share in channels measured by NPD. QSR outlets account for roughly a third of Beyond Meat's sales through foodservice, with the rest through a range of customers worse hit by the pandemic, including independent restaurants, smaller regional chains, pubs and sporting arenas.
"Many of these customers have been disproportionately affected by Covid-19 and have generally experienced a slower rate of recovery relative to the overall foodservice sector," Brown said.
How much gold is there with the Arches?
There's no question McDonald's announcement on the development of McPlant caused concern among analysts and investors, given the fall in Beyond Meat's share price on Monday. The QSR group said the new burger had been created "by McDonald's and for McDonald's" but did not disclose the supplier. Beyond Meat told CNBC the company had helped create the patty that will become part of the McPlant line, helping the firm's share price reclaim some of the early decline on Monday.
"As I watch that unfold today, I was reminded of the Mark Twain quote that 'Reports of my death have been greatly exaggerated,'" Brown quipped on Monday afternoon as he discussed Beyond Meat's numbers with analysts. "Our relationship with McDonald's is good. Our work there on behalf of what they're doing continues."
Nonetheless, Brown was pushed on exactly what Beyond Meat's involvement is in the development of the new plant-based burger. He said it was up to McDonald's to decide what information they wanted to share, sounded sanguine about the situation and underlined Beyond Meat had a role.
"I respect their decision to refer to the big plant platform in a generic sense. We are working very closely with them on a number of matters. And I think that folks just have to continue to be patient. But I feel, as I said in the past, good about that relationship and good about what we're contributing to the McPlant platform."
In retail, there's also no question Beyond Meat is doing business in an ever-more competitive category. In the last year, fellow US upstart Impossible Foods has entered the country's retail sector and, during 2020, has added distribution for its burgers, including a 2,000-store deal with Kroger.
"In retail, it appears that Impossible's entry into the market and subsequent deeper discounting is putting pressure on Beyond's pricing and market share in the fresh patty category, which may persist for some time, especially if the large independent restaurant and smaller chains sector is slow to recover from the pandemic," AllianceBernstein's Alexia Howard says.
Howard said Beyond Meat's net price per pound fell year-on-year in the third quarter due to what she noted was "higher trade discounts and negative mix due to higher sales of value packs". This summer, Beyond Meat launched Cookout Classic, packs of ten burgers for $15.99, in a bid to compete more closely on price with conventional meat.
The launch of Cookout Classic, combined with Beyond Meat's acquisition during the third quarter of one of its former co-manufacturers, are part of what Brown said on Monday is the company's "longer-term strategy to reach price parity with that of animal protein". The price gap between plant-based meat and conventional meat is, at present, to be expected, given the difference in scale of the two industries. Tackling that disparity is seen as crucial in fuelling the future growth of the meat-alternative sector.
Nonetheless, Beyond Meat's third-quarter results have raised some questions about the nature of the growth prospects for the company and the category.
"Management pointed to strong retail sales growth and velocity as proof of the underlying strength of the brand but the trends worsened as the quarter progressed and management pointed to the likelihood of further deceleration in the fourth quarter, as the grilling season comes to an end," Moskow said. "This feeds into the concern that competition from Impossible Burger at retail has hurt Beyond's momentum. Also, even though Covid infection rates are rising again, management sounded highly unconfident about estimating the impact on at-home consumption and inventory at the trade over the next two months."
Asked on the analyst call whether consumer activity was picking up again as Beyond Meat started its fourth quarter, Brown said: "We had some pretty good returns in the beginning part of this quarter, and I think we just have to wait and see what the rest of the quarter looks like. It's such a variable year. I think I'd like to avoid offering guidance for the quarter [that's] any more specific than that."
Understandably, Brown was also cautious about giving analysts any predictions on how demand could evolve in foodservice due to the enduring pressure from the pandemic. "It just all gets back to the same central point – at what point as an economy can we say that Covid is under control or behind us. Until that point, I think we can't offer much guidance on either retail or foodservice."
The Beyond Meat chief sought to paint a broader picture, pointing to the company's performance year-to-date and underlining its confidence about its prospects.
"To keep all this in perspective, it's important to note that sales of Beyond Meat products were up 63% year-over-year, while the plant-based meat category as a whole was up 41%, contributing to a 270 basis-point year-over-year increase in market share for the Beyond Meat brand," Brown said.
"Covid-19's considerable impact on Q3 retail and foodservice sales notwithstanding, our year-over-year net revenue growth for the nine months stands at 52.9% with our net revenues from retail alone up 116.5% for the same period versus a year ago."
He added: "In light of what we view as transitory Covid-related factors, contrasted with the enduring strengths of our business, we have not blinked in our focus on the exciting long-term growth path ahead of us. As such, we have neither retracted nor delayed our ambitious expansion agenda."
Are forecasts for US plant-based too bullish?
On Wall Street, there appears to be some agreement that Beyond Meat's prospects – and the prospects for the US plant-based meat category – are still sound but there has been some reassessment of the extent of growth that might lay ahead.
"The results and commentary for the quarter really raised a lot of questions on how fast the category is going to grow," Wells Fargo analyst John Baumgartner analyst tells just-food.
Baumgartner argues Beyond Meat and the broader US plant-based meat category at retail, on paper, had the benefits of the summer grilling season and the closure of swathes of the foodservice channel. "You've actually seen weekly sales in the $22-$24m range pretty much every week since the middle of July," he said, citing Nielsen data on US plant-based meat sales. "They're not growing sequentially and, if you're not going to grow sequentially, it's only a matter of time before the year-on-year growth is going to slow – which ties back into 'OK, well, how quickly are consumers changing their consumption habits in the short term?'"
On the analyst call, in response to a question from Baumgartner on how quickly dietary habits could change to sustain the company's growth, Brown, pointing to population trends, sounded upbeat about the prospects for the US plant-based meat category.
"It was all still a pretty strong quarter for us relative to what's going on in the world. I wouldn't point to a dietary change," Brown said. "I think, if there is a change in diet, more and more people are coming into this space. If you look at some of the most recent data around Generation Z, and their enthusiasm for plant-based eating for the brand, we continue to see enormous upside in consumer behaviour."
Baumgartner does believe some forecasts published by market watchers about how quickly the US plant-based meat market could grow are too bullish. "The market right now is about $1.5bn retail in the US – and you've got folks expecting $40bn in ten years. That's astronomical growth year in and year out," he says. "You have to ask yourself: 'Well, how are they getting there?'"
The Wells Fargo analyst suggests the market bulls have extrapolated the inroads plant-based milk has made in the US market for cow's milk and made a comparable forecast in meat, without thinking through the differences in product substitutability and the pricing dynamics in the categories. Wells Fargo, he says, forecast the US plant-based meat market at retail will reach $12-15bn.
"What they've basically done is say 'In ten or 15 years, plant-based beverages have about 15-16% share of the cow's milk market, so let's just slide that 16% onto the $300bn US meat market and – boom – there's $40bn.'
"The other mistake financial analysts make is we tend to look at market share in terms of dollar share but food is a consumable. You can only eat so much of it. You also probably want to give a little bit of attention to the actual volume share." Plant-based milk accounts for around 8% of the US conventional-milk category, Baumgartner says.
Analysts are still positive about Beyond Meat. "The long-term return to growth still looks viable," AllianceBernstein's Howard says. However, she adds: "The coming quarters are likely to be choppy and the stock is likely to be meaningfully re-rated downwards as sales growth stalls until competitive and category trends in retail and the independent restaurant sector recovers."
At Wells Fargo, Baumgartner describes Beyond Meat's growth prospects as "good" but says investors should carefully consider how big the market for plant-based meat in the US can become – and the company's potential market share.
"The numbers we're using are $12-15bn [and], still, to go to there from $1.5-2bn is still a very good growth rate and maybe that will prove a little aggressive," he says.
"Number two, if you think about some of the other growth categories that have been out there, you tend to see the new entrants, the challenger brands, coalescing around 15-20% share of the market. I don't really see why it should be any different in plant-based, because you've got so much to have to discover still, in terms of new protein, better-quality ingredients.
"Ten years out, you've got new entrants that are 25% share in the market, there's probably no reason why private label can't scale to 20% over time. We think you'll have Beyond about 10-11% share, probably a similar size for Impossible. Then you've got Conagra with Gardein, you've got Maple Leaf, you've got Kellogg, Nestle, if each one of those kind of cobble up your five to 10%, there is your market."
He adds: "There's a lot to really be proven out here in terms of this business and the category. I think it's gonna grow over time but, you know, what do [investors] want to pay for that growth?"