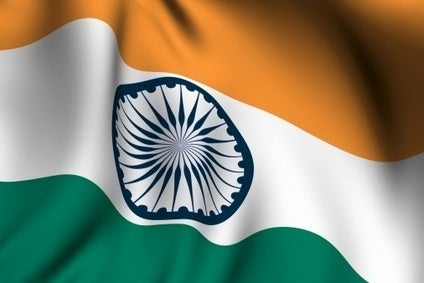 Carrefour's move to exit India underlines the ongoing challenges international retailers and food manufacturers face in the market where restrictions on foreign direct investment and a lack of infrastructure are curbing the development of modern retail. Katy Askew reports.
Carrefour announced plans to exit India – where it currently operates five cash and carry outlets – yesterday (8 July). The move was perhaps not unexpected. As part of a three-year turnaround plan, France's largest retailer has been withdrawing from underperforming markets including Singapore, Malaysia and Greece.
Carrefour is zoning in on what it has identified as the key markets of Europe, Brazil and China.
With a population of 1.24bn increasingly affluent people, India has the demographic drivers to propel growth of in the FMCG sector. A chief reason why the country does not make Carrefour's list of markets offering strong long-term potential can be chalked up to the country's rules on FDI in consumer-facing retail, which continue to present international retailers with a significant hurdle.
India has somewhat relaxed rules on FDI in recent years. In 2012 the country first opened up the consumer-facing multi-brand retail sector to overseas firms. However, the UK's Tesco has to date been the only supermarket operator to commit to the market.
Preconditions attached to FDI in the sector have served to deter foreign companies. These include local sourcing and infrastructure investment requirements. India's federal government has also left the final decision on whether to permit foreign companies to open stores to individual state governments, increasing uncertainty for operators in the market.
According to Bernstein analyst Bruno Monteyne India's poor infrastructure also serves to discourage modern international retailers from investing in establishing a presence in the country.
"Modern retail, which depends on some level of centralised logistics and supply chain, needs infrastructure (roads, depots, [etc]). India doesn't have that and the ones they have are terribly bad," he tells just-food.
In this context Carrefour is wise to cut its losses, Monteyne continues. "Not pouring money down a hole is a wise move. That is obviously a setback for international ambitions, but not a bad one. They can always come back at a later stage."
Dealing with the country's under-developed and fragmented distribution networks in a culturally diverse market does not just pose a problem for retailers hoping to expand in India. Processed food manufacturers too confront myriad challenges as they work to get their products on shelves.
The fragmented nature of the retail landscape – which still sees a significant proportion of sales generated in traditional mom and pop stores – makes distribution channels hard to establish and overly complex. While a lack of infrastructure and FDI rules are retarding the development of modern retail, the lack of modern retail serves to limit penetration for packaged food brand owners.
Years of underinvestment in infrastructure have left the country with poorly functioning transit systems and power grids. Endemic electricity shortages further restrict the delivery and storage of cold stored perishable products. Poor transport links, unpaved roads and a dilapidated rail system, all contribute to food manufacturers' woes.
Yet a number of international food manufacturers have built successful, scalable businesses in India. The likes of PepsiCo, United Biscuits and Mondelez's Cadbury brand have won consumer loyalty in the market.
The fact that the country is the second most populous in the world means that there are a lot of mouths to feed. It is an opportunity that international food manufacturers would be foolhardy to ignore. The question will be one of timing – when is the most opportune moment to grasp the nettle?