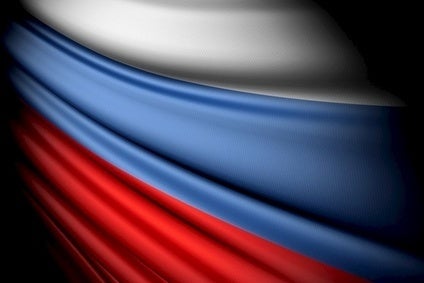 Gluten-free is currently a bright spot of strong growth in the largely stagnant developed markets of the US and western Europe. However, as the category matures it is becoming an increasingly crowded space. As such, many forward-looking gluten-free specialists have an eye on fresh markets that will offer the next phase of growth for the sector. Russia is one such market. Katy Askew reports.
Globally, gluten-free sales are expected to reach US$6.2bn by 2018. Research provider Research and Markets is forecasting an average growth rate of 10.2% over the next five years.
The largest market for gluten-free is currently the US and the country is expected to account for 60% of global sales by 2018. Other countries that are forecast strong growth in the review period include the UK, Italy, Spain, Germany, Australia and Canada.
So, with all this potential in developed markets that offer operational benefits such as a well-established infrastructure, why should gluten-free manufacturers invest in establishing a presence in emerging markets?
Part of the trick is to cherry-pick which markets are ripe for expansion.
The Russian market for gluten-free products is witnessing strong growth, albeit from a low base, making it one of the most attractive emerging markets for gluten-free manufacturers. There is a strong investment thesis for gluten-free manufacturers considering investing in Russia – if they have their eye on the long-term.
According to data from Eurominitor International, a research firm, gluten-free sales in Russia totalled $181.2m in 2013. This represents a CAGR of a little over 12% over six years, from $91.6m in 2008.
"Russia is witnessing strong growth and saw close to a 100% increase in sales over 2008-2013, primarily due to the rising interest in gluten-free prepared baby food," Euromonitor analyst Diana Cowland tells just-food.
By far the largest gluten-free category is baby food, accounting for sales of $152.8m – or around 84% of the total market – in 2013.
The reason for the predominance of baby food in the category is clear. As people become increasingly aware of the health and wellness issues propelling the gluten-free sector, one area that they are prepared to pay a premium for and unwilling to compromise on is the health of their children.
Cowland suggests that nutritional information regarding issues like gluten intolerance has also been focused on parents in Russia. "As well as health practitioners, companies, such as Istra-Nutricia OAO are spreading information regarding gluten intolerance amongst parents," she observes.
This bodes well for the long-term prospects of the gluten-free sector in the country.
As Russia's expanding middle class becomes increasingly aware of dietary issues, they are likely to fork out a proportion of their growing disposable incomes on products with health and wellness credentials. With rising incomes, these buying patterns are likely to spread from something middle class shoppers will pay a premium for their children to consume to something they will pay a premium for the entire family to consume.
According to projections from Nielsen, Russia's middle class is currently 104m strong. This segment of the population is expected to expand by 16% between now and 2020. "Stable gross domestic product growth, declining inflation and a record-low unemployment rate are pointing to positive consumer purchasing power in Russia," Nielsen says.
Growing awareness and growing purchasing power certainly point to a positive future for the gluten-free sector in Russia in the coming years. Already demand for gluten-free outside of baby food is on the rise. Russian sales of gluten-free bakery products, in particular, have witnessed recent growth.
"In Russia, gluten-free bakery products are also witnessing growing interest amongst consumers," Cowland observes. The Russian gluten-free bakery sector recorded sales of $28.4m in 2013, up from $21.3m in 2008.
However, the current scope of the market remains somewhat limited by availability issues. The sector is largely the prevail of specialist shops and Russian supermarkets have only recently starting to carry specialist foods such as gluten-free lines, Russia-based Novirost analyst Ian Luyt tells just-food.
"Availability of gluten-free foods is growing but coming of a relatively very small base. Most supermarkets have in recent years [developed] a section for special foods including gluten-free. This is in itself is a significant step in addressing this demand. Up to now, access to these foods has been confined mostly to specialist stores and internet shops," he observes.
As gluten-free products gain mainstream distribution a new pool of potential consumers will open up. Again, this points to a bright future but challenging current situation for gluten-free manufacturers in the market.
Currently, the majority of gluten-free products on offer in Russia are imported, largely from European sources.
A newly-established website, stopgluten.info, lists the gluten-free products available in the Moscow area. The database is dominated by international brands – from Heinz and Tyrrells to Post Holdings and Jelly Belly.
As increased awareness and an expanding middle class coalesce to create growing demand for gluten-free products the sector's drive to secure mainstream distribution is likely to gather pace. These companies who already have an established presence in the Russian gluten-free market will be poised to capitalise on their first-mover advantage as the sector continues to develop.