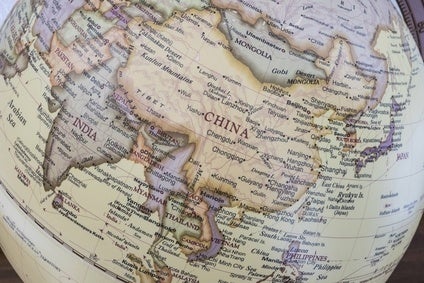 The – relatively speaking – sluggishness of the Chinese economy has been a subject of debate in recent months and the country looks set to see GDP growth slow in 2015, which will only intensify competition in an already tough market. However, the prospects for India look brighter and a number of countries in south-east Asia offer increasing opportunities. Dean Best reports.
When one considers what 2015 is likely to hold for Asia, one topic comes to the fore: the prospect of a slowing China.
It is a subject that hit the headlines in the final quarter of 2014, with a number of western FMCG companies operating in the market facing questions about their businesses in China.
Analysts, for example, suggested China was the drag on Nestle's underlying sales for the first nine months of the year. The Swiss food giant acknowledged growth had been slow in certain categories but insisted it would be too easy to describe the market as a whole as a challenge and was steadfast in its belief in the country's medium- and long-term prospects.
There has been speculation – although as yet no confirmation – that Beijing will cut its target for GDP growth for the first time in three years, with the Chinese government forecast to be ready to announce a fresh stimulus package for the country's economy.
What this means for international food companies is a matter of debate among industry watchers.
How well do you
really

know your competitors?

Access the most comprehensive Company Profiles on the market, powered by GlobalData. Save hours of research. Gain competitive edge.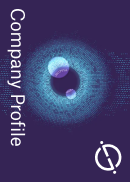 Company Profile – free sample
Thank you!
Your download email will arrive shortly
Not ready to buy yet? Download a free sample
We are confident about the unique quality of our Company Profiles. However, we want you to make the most beneficial decision for your business, so we offer a free sample that you can download by submitting the below form
By GlobalData
"China in 2015 is probably going to witness its slowest growth in decade but even 7% growth is double the global average," Andrew Cosgrove, global lead analyst for consumer products and retail at EY, tells just-food. "Yes it's slowing down but it's still the best game in town, from both a size and growth perspective."
Torsten Stocker, a partner in the Asian consumer goods practice at management consultants A.T. Kearney, also seeks to cool concerns over the near-term outlook for China. "If you look at absolute growth rates, south-east Asian markets are stronger but of course they also start with a slower base. The conventional wisdom is that growth in China has been slowing down and most likely will continue at a slower pace. It doesn't mean that it's no longer attractive."
However, food manufacturers thinking of entering – or upping investment in – China in 2015 should be aware the year ahead is set to see slower growth, which is likely to lead to a dampening of consumer confidence. "When we talk with clients in Asia, they definitely see a slowdown," Cyrille Filott, global strategist for value-added processing, consumer foods at Rabobank, says.
China's e-commerce channel has grabbed the headlines in recent months thanks in part to the flotation of Alibaba in the US. The size of e-commerce in China – and its recent growth – cannot be questioned and it is a channel spreading across the country, offering potential opportunities for food manufacturers. Stocker, however, cautions against relying on the channel. "E-commerce and mobile commerce are very important but as part of a broader go-to-market strategy, not really as something that can change the fortunes of companies which are maybe not yet in China or feel they are underweight in China," he insists.
India, China's Asian BRIC counterpart, is, according to forecasts from the country's government, in the middle of a period of accelerating economic growth. On Friday, New Delhi announced it expected India's GDP to increase 5.5% in the year to the end of March 2015, up from 4.7% in the previous year.
In fact, GDP has been below 5% for the two previous years and, add the prospects of stronger growth to the forecast for easing inflation, and optimism among analysts about the country is returning. There has been a tangible sense of renewed enthusiasm among business commentators about India, which is likely to have coincided with the election of Narenda Modi as the country's prime minister in May, who is presiding over a government seen as pro-business.
It would be unwise to play down the challenges facing an investor looking at India – the country still has significant issues with its infrastructure and with its red tape – but the Modi government is seen as reformist. In the round, China is still seen as the strongest of the BRICs, especially when considering the distribution and supply chain challenges in India. However, there have been increasing noises among economists about the growth rates of China and India converging. Combine that with India's attractive demographics and the market could be rising on the lists of internationally ambitious food manufacturers.
Beyond the BRICs, south-east Asia is being seen as a region of increasing potential for food manufacturers. In October, the World Bank said GDP in east Asia – excluding China – was expected to accelerate in 2015 amid higher exports and domestic economic reforms.
"East Asia Pacific will continue to have the potential to grow at a higher rate – and faster than other developing regions – if policy makers implement an ambitious domestic reform agenda, which includes removing barriers to domestic investment, improving export competitiveness and rationalising public spending," Axel van Trotsenburg, World Bank East Asia and Pacific regional vice president, said.
As one would expect, forecast growth rates across the region are strong by western standards but do vary. One country that has returned to our headlines in recent weeks is Indonesia. Last week, Brazilian food giant BRF announced plans to set up a venture with local food group Indofood, targeting rising protein consumption. The announcement came days after Cargill said it was considering an entry into the country's poultry sector. Last month, Yakult confirmed it would expand production in the Indonesia. Danone has offloaded its dairy business in the country but said it would continue to invest in bottled water and infant formula – two sectors where it is market leader.
The investment has come despite economic growth in the country likely to be lower in this year than 2013. It is expected to hit 5.2% in 2014, compared to 5.8% in 2013 and 6.3% in 2012. GDP is expected to rise to 5.6% in 2015 – above the 4.9% forecast for Malaysia and the 5.5% for Vietnam. While economists believe Indonesia's recently-elected government needs to push on with fiscal and structural reforms, the recent announcements from food manufacturers indicate there is confidence in the country's prospects. "While it is not a completely new story, there has been more interest in Indonesia as a counter-balance to China," Stocker says.
A country unlikely to have been as prominent as Indonesia on the radar of international food manufacturers is the Philippines. GDP per capita is lower in the Philippines than in its neighbour further south but growth is expected to grow more rapidly, with the World Bank forecasting GDP will increase 6.7% in 2015. The organisation is optimistic about the country's prospects, should reforms continue. "Despite the weak but recovering external environment and the impact of natural disasters, the Philippines is positioned to remain on the path of high growth. Building on this achievement through deeper structural reforms would allow the country to sustain its current high GDP growth rate, achieve more inclusive growth, create more and better jobs, and reduce poverty at a much faster rate."
Stocker says the Philippines is rarely mentioned as a target market but says there could be opportunities for food manufacturers in the country. "I haven't heard anybody talk about it that much to say the Philippines is one of their priority markets. The Philippines has been forgotten about a little bit," he says. "Maybe there will be a rediscovery of the Philippines. It's a large population, it's relatively well-educated. It's a mistake to say just because people speak English that people will be open to western food but they have had a lot of foreign influences so it may be relatively easier to sell in there. Maybe there's a story there, that it's a market that has maybe more ready consumers for a lot of imported products."
A general trend emerging across Asia Pacific is the expansion of local food companies into markets across the region, intensifying competition. Western manufacturers will have to be aware of the ambitions of Asian companies in their backyard.
"If you look at Asian brands investing in neighbouring markets, it's no longer only everybody trying to get into China or India and it's no longer just coming from North Asia to south-east Asia," Stocker explains. "Thailand has a fairly well-developed food industry and you have guys expanding into Vietnam, the Philippines and Laos, and staking a claim there, being one of the earlier packaged food companies that build their business there. You have companies that may show up that maybe previously one would have thought of as a local competitor in a market but suddenly they have become a regional force."
An obvious example of the trend could be the plans of Philippines-based Universal Robina Corp. to take its recently-acquired New Zealand snacks brands across the region to tap into growing demand for convenience food.
And, while recent analysis of the world's best-selling food brands from Euromonitor showed a number of Asian brands had broken into the top 50, analysts at the research firm suggested many are dependent on their homes and argued the brands may need to look to regional expansion to fuel the next stage of their growth.
Asia will continue to be the engine for global growth next year and opportunities are plentiful, though manufacturers need to analyse carefully where to place their investments.