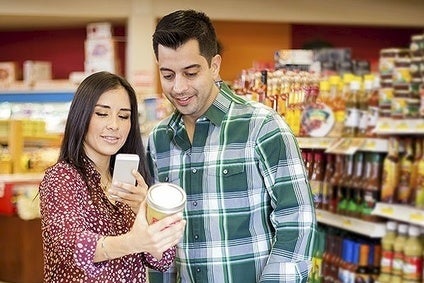 In today's digital world of instant gratification, the product development life cycle is shortening. As a result, food manufacturers are looking closely at how they deliver new products to the marketplace. In the latest instalment of our management briefing, just-food takes you through some consumer trends that will be key to your growth in 2015.
The development of mobile technology and mass migration of global consumers online has had a profound impact on every aspect of the CPG sector. The way people interact with brands and food manufacturers has changed at a rapid pace. Consumers now expect food makers to connect with them via social media, to listen to their requirements and to respond to their needs.
This trend will continue to exert a monumental influence on how food makers innovate in 2015. Indeed, with increased connectivity offered through smart devices and the growing uptake of wearable technology we can expect the impact of digital media to accelerate in the coming years.
The overlap between digital and physical will expand, driving innovation around how brand messaging is communicated. For example, packaging will be viewed as more than something to protect a product or prolong shelf-life. It will be used as a means to drive consumer engagement online and vice versa as manufacturers work to translate digital interaction into physical purchase.
The biggest impact of growing digital engagement is the evolution of how consumers view their relationship with the corporate world. Consumers now feel they have a say in how businesses should be run and there is a willingness among shoppers to punish what is perceived as poor corporate practice by removing their custom.
Media coverage of poor CSR – from environmental issues, to sourcing, to animal welfare and treatment of the workforce – is spreading via social media in a way that empowers consumers to make their objections heard. As Mintel's Richard Cope says: "The decline of difference is set to escalate in the consumer space as consumers are variously empowered and presented with provocative facts on corporate practice… Company policies have a significant influence upon today's consumers."
How well do you
really

know your competitors?

Access the most comprehensive Company Profiles on the market, powered by GlobalData. Save hours of research. Gain competitive edge.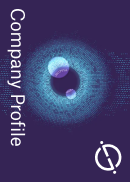 Company Profile – free sample
Thank you!
Your download email will arrive shortly
Not ready to buy yet? Download a free sample
We are confident about the unique quality of our Company Profiles. However, we want you to make the most beneficial decision for your business, so we offer a free sample that you can download by submitting the below form
By GlobalData
According to Mintel, treatment of workers and environmental policies – hitherto relatively unimportant in shaping buying patterns – are becoming more important. Note the recent furore around "supply chain bullying" in the UK, which has sucked in the likes of Premier Foods plc and 2 Sisters Food Group.
The result of growing consumer activism, Cope suggests, could be an increase in localism. "A growth in boycotts may well translate into a wider adoption of local and independent businesses and producers," he suggests.
Elsewhere, it is clear that consumers are demanding more information on the products they are buying. Transparency is key. Ingredients labelling is becoming more of a hot potato as calls for "clean labels" mount.
Apps that provide details on ingredients or a product's environmental footprint are also becoming more common place. As Shakira Chanrai, CEO of wine and food pairing app company Grapeful App, tells just-food: "Technology is driving amazing changes in the way we eat and drink, whether it is having almost any type of food delivered to your home, to learning about wine by taking pictures of the label, to accessing more information than we know how to process. This year we have seen apps massively disrupt the food and drink sector and I see no sign of this trend slowing in 2015."
There is an opportunity here for manufacturers to simplify the buying process and provide a clearer route for consumers seeking out specific product attributes such as ethical sourcing practices.
With information on the carbon footprint of a product at shoppers' fingertips, these issues will be of growing importance in the coming years. Consumers adopting eating habits such as meat-free or reduced meat diets to cut their environmental impact and reduce their personal contribution to CO2 emissions are still few and far between – but the trend is growing. Significantly, these concerns are more prominent among younger consumers – suggesting the development of longer-term trends that will impact how businesses operate in ten or twenty year's time.
Improved transparency and growing consumer awareness are likely to feed into that long-time innovation driver, health and wellness. "Health and wellness will continue to maintain its leading position as the major trend influencing NPD [in 2015]," researchers at Business Insights predict.
However, consumers have redefined traditional understandings of health and wellness. Shoppers are no longer seeking out diet foods and low fat, salt or calorie items have fallen out of vogue. Instead, today's more informed consumers are seeking balance in their diets.
Interestingly, while health and wellness will remain key, its influence on consumer buying patterns is perhaps slipping somewhat. In particular, consumers have altered how they shop in response to the economic downturn.
According to Kantar Media's Anne Benoist, the consumer response to recent economic hardships has differed from market-to-market. In the UK, for instance, we have not only seen the well-documented growth of the discount sector. Consumers have also adopted a collective response something akin to comfort eating.
"It is a national Bridget Jones moment," Benoist tells just-food. "We are going to see people more reluctant to buy healthy food in general, not just because it is less affordable but because they are less interested in it. We think there will be even more people than before who want to indulge… It seems to be an emotional reaction rather than a rational reaction when things have been difficult because of the recession."
UK consumers are now looking for low prices and convenience. The reputation of "fast food" and food-to-go has improved, people are snacking more between meals and health is less important when informing purchase decisions than it was in prior years, Kantar's consumer survey research reveals.
"Until not just a financial recovery but also something that translates into general happiness for people, it is likely that people in the UK will continue to be less concerned about health."
Elsewhere in Europe, the reaction has been different. In Spain and France, consumers have gone in the opposite direction. Concerns over health and diet have become more prominent in consumer attitudes. Scratch cooking and the social aspect of eating has come to the fore.
Meanwhile, in Germany, consumers are "more and more happy in life" and the response has been a greater focus on premiumisation and indulgence, Benoist says. Like the UK, health has become less of a consideration – but from a more health conscious position. Food is increasingly associated with enjoyment in Europe's largest food market.
However, Benoist is doubtful as to whether brands will be able to capitalise because Germans are collectively "most cynical" about the value brands deliver over private label, she says. "I wonder whether they will be open to brands to deliver that extra value for them. I am not sure. I expect there will be a lot of private label innovation in the premium space." In order to charge a price premium in Germany, brands may opt to compete at the "very very high premium" end with the target of benefiting from a trickle-down effect, she adds.
Indulgence and quality will be something of a watchword globally in 2015, Canadean analyst Sam Allen concurs. Rather than focusing on healthier or better-for-you options, manufacturers can leverage the growing demand for high-quality foods through a focus on "natural" ingredients and "craft" manufacturing processes, he continues. This perceived increase in quality will be associated with an improved health profile and sits neatly with consumers growing understanding of "healthy" as meaning "balanced".
"Ultimately, to encourage growth manufacturers must emphasise the more natural ingredients and smaller-scale production processes," Allen says. "This will reassure consumers in regards to overall quality, with the added advantage of promoting the indulgence and health benefits of craft products, due to a more careful and rigorous formulation to ensure a superior final offering."
These new trends have some significant implications for the food industry's reformulation efforts. A desire for so-called clean labels means consumers are increasingly wary of reformulated products containing complicated ingredients. They are also unwilling to compromise on taste. The negative consumer reaction to reformulation must be balanced against the possibility that, should food makers fail to act voluntarily, global governments may see fit to intervene.
The mounting public health crisis requires action from the industry, but the shape of this collective response and how it is communicated will be determined by consumer attitudes. It is perhaps worth noting here that consumers who read labels are also those less likely to buy highly processed foods and are more likely to have adopted a healthier lifestyle independently. Reformulation – albeit of the health through stealth variety – is also likely to play a key role in food sector innovation in the coming 12 months.