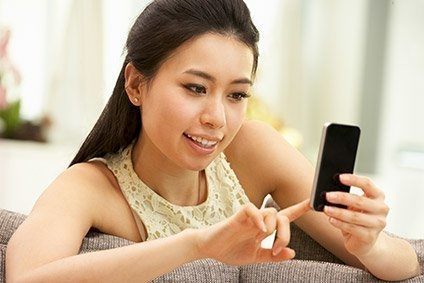 With the cooling global economy, top line expansion of packaged food categories in China has slowed somewhat. One channel that continues to grow apace is e-commerce. Online sales and the development of a multichannel strategy will become increasingly important to international players who have targeted expansion in China. In the next instalment of the just-food management briefing, we take a look at the risks and rewards on offer for overseas companies expanding in China's rapidly evolving e-tail space.
China is now the world's largest e-commerce market. Figures from China's Ministry of Commerce reveal that total online sales increased to CNY1.85trn (US$296.96bn) in 2013. According to the government report, the number of Chinese consumers shopping online rose from 242m in 2012 to 302m in 2013, a 24.7% increase. During the year, online sales accounted for 7.9% of consumer goods spending, up 1.6% on the prior year.
China's online, connected, mobile and tech savvy consumers are migrating e-commerce habits developed in areas such as apparel and electronic shopping and applying them to grocery categories with increasing frequency. According to Euromonitor International data, online packaged food sales in China have exploded over the past three years. Sales of grocery items have risen from US$2.83bn in 2012 to $7.26bn in 2014, equating to an average increase nearing 80% per annum.
"E-commerce adoption in China is growing on a daily basis with an ever increasing number of smartphones – 518m and counting – but the market is fragmented in FMCG with a large number of local brands," Anson Bailey, KPMG principal of business development, says.
Navigating this complex and fractured environment presents a significant challenge for packaged food manufacturers. Doing so successfully could help unlock a massive consumer market.
Edward Donald, an e-commerce specialist at UK Trade and Investment, says that online sales channels represent a low cost point of entry for international companies seeking to expand in China. Speaking to an audience of UK exporters at a Food and Drink Export Association event, Donald points to the potential offered to brands hoping to expand via China's marketplace juggernauts.
"The traditional value chain is evolving. One of the key characteristics of worldwide trade… is that e-marketplaces are not only a massive channel now – they are the channel of tomorrow," Donald predicts. "In China e-marketplaces offer a means to get to a massive consumer [base] that costs a lot less money [than entering via traditional physical retailers]."
China's e-tail industry is dominated by the marketplace giants owned by Alibaba, with sites such as Tmall and Taobao holding leading positions in the market. Juindog can also be counted among the Goliaths of horizontal e-commerce, where the bulk of online sales are concentrated in China.
Donald believes that success in the e-marketplace is dependant on "different operational expertise" to other areas of physical retail or even online sales. The marketplace model offers CPG businesses direct access to consumers as they are able to set up virtual "store fronts" to sell their wares."Smart phones and the screen people are viewing your brand through is an important lens to assess your export plans," Donald observes. "We are seeing demand is being really lit up by social media. Again, from an operating perspective, this means traditional advertising is being eroded."
Torsten Stocker, Asia-based analyst for AT Kearney, is cooler on the promise offered by marketplaces for new entrants to the Chinese market. "Unless you have a brand that is recognised with some consumers, I don't think going online will help you build the brand. [Going online] helps smaller brands that are maybe not big enough to warrant being available on shelf. They can reach a broader audience. If you are only big enough to secure distribution in Shanghai or Beijing, consumers elsewhere can order your product. But if you are a new brand or new product and you hope to be discovered then I think that won't work."
For Stocker, the ability to extend the reach of a brand beyond the physical presence justified by sales volume density is key to the appeal of the online channel. "You can get things delivered anywhere in China. That is often part of the attraction. You can reach consumers where the demand doesn't warrant being present in physical retail because you aren't going to sell the volumes needed to be in a city in a few hundred stores."
While marketplaces present an opportunity to reach consumers, their strong presence has also allowed the so-called "grey trade" to prosper. This refers to the practice of unofficial importers buying products in bulk overseas and selling them online.
"There are still a lot of grey market imports that are sold online," Stocker explains. "They are not fake products but they are often not legitimate, they are not officially imported or manufactured in country."
This creates a number of problems for CPG companies. The grey trade competes with products that are officially sold and hampers a company's ability to price differently between markets. From a regulatory perspective, products sold through the grey trade might have the wrong labels and there could be issues with shelf-life.
But it is a difficult practice to combat, Stocker suggests. "Ultimately it is hard to tackle this – it is hard to get enforcement. Maybe [FMCG companies] go to these big e-brokers and make a deal where they can buy from a legitimate source."
Marketplaces are an important aspect of the Chinese e-commerce sector but a number of other models have also evolved into significant players in the space as e-tailing innovation creates more competition. Vertical e-commerce websites are web-only brands that have vertically integrated the retail value chain. By eliminating bricks-and-mortar stores from the supply chain, these companies bring products directly to consumers often offering lower prices.
One of the largest vertical e-tailers is SF Best, the online grocery arm of China's largest private delivery services firm SF Express. According to its website, SF Best offers "more than ten thousand varieties of foods", of which around 70% are imported. Categories span fresh produce, infant food, nutrition, snacks, biscuits, staple and non-staple foods.
"SF Best focuses on shortening the logistics supply chain, reducing the distribution processes to provide our customers with quality, delicious and "good value for money" products," the company says. "SF Best has got the importer and exporter qualification, focusing on the direct purchase from both overseas and local markets. All the direct purchase products support tracing of the whole production process."
This strategy caters to key concerns underpinning the trend for Chinese consumers to purchase international food products online: traceability, price and convenience.
According to Hong Kong based Hktdc Research, a firm that compiles consumer survey data, growing concern over quality is prompting Chinese consumers to purchase international brands. Billy Wong, economist at HKTDC, observes that there is increasing demand for imported products in China, with online representing an important route-to-market for international players.
"In China there is a rising concern about food safety among Chinese consumers because of food scares. This is driving more consumers to buy imported packaged food…. Previously, consumers bought imported food mainly as gifts and the preference was to buy high end items… The market for imported food for self consumption has been growing, offering imported foods of different grades opportunities."
HKTDC's consumer survey covering 1,600 consumers in eight different cities found that convenience and lower prices were the two most popular reasons for Chinese consumers to shop online.
"Asked why they shopped online, 56% of the respondents who have done so said it is for convenience and 51% said the prices are cheaper," Wong says. "In focus group discussions, some participants pointed out that one of the reasons for shopping online is the wider variety of products available online than in supermarkets, where some products, particularly imported snack food, are not available."
Research from McKinsey postulates that the development of China's retail industry "coming of age in an era of digital disruption" will mean that e-tail and its proponents will play a greater role in the development of a multichannel model, "skipping" the growth of strong national bricks-and-mortar retailers.
"China's online ecosystem of marketplaces and agile support services has grown rapidly precisely because it can exploit the inefficiencies and higher costs of China's existing retail market," McKinsey claims.
It is worth noting, however, that physical retailers are not standing still – they too are investing in expansion in the online space. For instance, Yhd.com, an e-tailer in which US retailer Wal-Mart holds a stake, is utilising physical retail networks by offering consumers the option of same-day collection on orders. Meanwhile, only last month, Sun Art Retail Ltd's online shopping affiliate Feiniu.com joined the race. Sun Art Retail plans to leverage its more than 300 bricks-and-mortar RT Mart stores and its extensive distribution network to fuel growth online.
The highly competitive nature of the online channel in China means that innovation, quality, service and price are all key. With the ever increasing importance of social media, brands that get it right will be rewarded with positive buzz while those that miss the mark are likely to find such mistakes are costly.