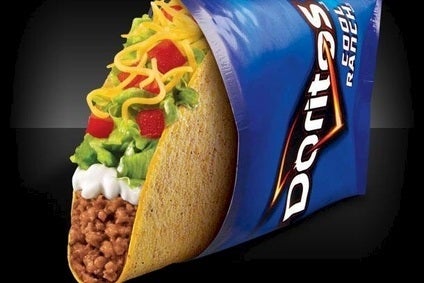 There are increasing signs foodservice is gaining share from the grocery retail channel in the US. However, branded manufacturers face the thorny question of how to use their brand strength in conjunction with foodservice operators, many of whom have their own, equally strong, brand pulling power. In this installment of the just-food management briefing we look at how brands can be leveraged in foodservice.
Foodservice is a relatively small business for many of the US's largest branded food manufacturers. While most have an iron or two in the fire, the bulk of sales for the likes of General Mills, Kellogg or Mondelez International are generated via retail channels.
As Technomic's David Henkes observes: "Foodservice for large CPG firms has been viewed as incremental growth opportunities. For most companies foodservice is perhaps 10-20% of their total sales. For most people, the main line of sales and profitability comes from the retail sector."
However, operating in US retail is getting tougher. A seismic adjustment in US consumer attitudes has put sales at the big packaged food manufacturers under pressure. US consumers are changing how and where they shop – and out of home is of growing importance as consumers migrate to this channel.
According to data from the National Restaurant Association, driven by an improving economy restaurant industry sales are expected to hit a "record high" of US$709.2bn in 2015.
While the industry association stresses growth remains "below" what would be expected in a post-recession period, continued expansion would represent the sixth consecutive year of real growth in restaurant sales. In 2014, the NRA said sales were up 3.8% in total, or 1.5% when adjusted for inflation. Foodservice sales currently command a 47% share of the food dollar. This compares to just 26% in 1970 and share growth is expected to continue to rise. Estimates project foodservice will account for 50% of food spending in the US by 2020.
When growth is proving so hard to find elsewhere, what is preventing the branded US food majors from expanding further in foodservice?
Steven Johnson of Washington-based consultants Foodservice Solutions says one barrier is the need to develop new distribution capabilities. "At the moment activity is limited. The reason that there is difficulty is because of the unwillingness of traditional producers to leave traditional products and avenues of distribution," he tells just-food.
"Some have tried but they have tried to fit a round peg in a square hole. They are so invested in machinery, equipment and points of distribution. Yes, they can read that the consumer momentum is moving towards food-to-go. But when someone goes out to dinner tonight or buys fresh prepared food in the foodservice area of a grocery or convenience store the legacy manufacturers are not going to be the beneficiary."
Another key sticking point is the question of how to use your brand within the sector. The relationship between a branded food manufacturer and a foodservice operator will be different from that of a consumer-facing packaged food brand sold into retail. Your brand will be viewed through the prism of your foodservice partner and, to an extent, brand protectionism comes into play.
A lot of US foodservice chains have their own, highly visible, brand equity. People choose to eat at a restaurant because of its reputation – not because that foodservice provider uses branded ingredients in its menu items. Branded packaged food makers need to determine how they can add value for foodservice customers – and therefore deliver pricing and margin structures similar to those seen in retail.
"There's a bit of a dilemma," says Sanford Bernstein analyst Alexia Howard. "If you are somebody like Heinz, foodservice made a boat load of sense because your products are branded and you can make just as high margin in those businesses as you can in your regular retail outlets – sometimes even more so depended on the distribution structure. But, for most of the companies, when you are selling stuff that is not branded, it's a little bit like doing private label. Most of the companies don't do it because it doesn't make sense for them to fill up their capacity doing it."
One company very focused on delivering value through its branded foodservice offering is McCain Foods. Greg Evans, VP of marketing and innovation at McCain's US arm, describes a "symbiotic relationship" between McCain and its foodservice customers.
"A significant portion of our US foodservice business is driven by McCain-branded products and the value they bring to our customers. It's our philosophy that McCain succeeds when our customers succeed, and our products and brands contribute to their business growth," he tells just-food.
The definition of "value" to a foodservice customer is distinct from consumer-facing brands, it should be noted. When targeting the foodservice sector manufacturers need to demonstrate how their products will improve the quality of their output, increase their efficiency or enable them to tap into consumer trends. But, working with foodservice partners, can branded food manufacturers effectively get their brands directly in front of consumers?
Tie-ups between foodservice operators and packaged brands are an increasingly common example of how this can be achieved. Perhaps taking the experience of selling soda into foodservice channels, PepsiCo has advanced a strategy to use its branded power in the foodservice channel.
The company reaps the mutual benefits of a number of branded tie-ups with foodservice operators, including Doritos and Taco Bell – which has sold over 1bn Doritos Locos Tacos since its launch – or Papa John's Chilli Fritos pizza. As part of its "better together" strategy, PepsiCo believes that kind of cooperation also helps increase its foodservice beverage sales. "Our customers definitely win with an all-access partnership approach," foodservice president Kirk Tanner said at a recent investor conference.
Outlining PepsiCo's foodservice strategy, Tanner continued: "We are working on menu innovation with our customers… We also leverage 'recipe wizard', where we've created over 80 recipes with 12 of our brands to give to our customers to drive excitement on their menu. Our customers are also talking to us about customisation to drive traffic and excitement, and we're delivering on that as well."
Innovation is another area where packaged food brands can deliver enhanced value to the foodservice industry. Large packaged food brands have extensive consumer insight and innovation kitchens that could be equally effective in the foodservice space as in retail.
Summing up PepsiCo's foodservice strategy, Tanner stressed branding is key: "It all starts with brand building – brand building in products and formats specifically designed for this unique foodservice space and away-from-home channel."
Outside the branded restaurant setting, opportunities to expand distribution are abound in college campuses or through the foodservice areas of grocery and convenience stores. Branded snacks, hand-held items, food-to-go products or convenient breakfasts perform particularly well in this setting. Growing demand for fresh prepared foods is also evident as consumers assume a mix-and-match approach to meal assembly.
To succeed in the foodservice channel, packaged food makers must develop a distinct strategy. They must decide what the value of their brand is and how to deliver upon that, be it through consumer-facing tie-ups that will drive traffic to the foodservice customer, product innovation, or quality and efficiency enhancing back-end prepared foods and ingredients. Nevertheless, the building blocks of brand building and performance delivery remain the same.
As Foodservice Solutions, Johnson concludes: "Legacy branded manufacturers have experimented with a lot of things. Many of them just haven't found the right balance. That is not to say they won't. They are smart companies, with smart people and massive capabilities…. They really haven't found the secret formula. When they do, it will pay off."