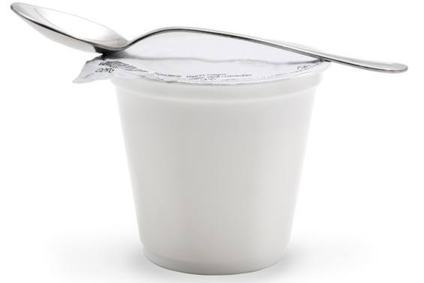 The lactose-free sector is a small niche segment in Latin America's dairy market. A communicable point of difference, high growth rates – albeit from a low base – and premium pricing could make it an appealing proposition for dairy manufacturers. But, in order to capitalise, processors must overcome some significant barriers to expansion. Katy Askew reports.
To successfully expand in the fledgling Latin American lactose-free sector, selecting markets where conditions are supportive of growth is essential.
Countries that have a positive economic outlook, rising incomes, and an increasingly educated and urbanised consumer base are likely to offer fertile ground to lactose-free marketing messages. An established modern retail trade, with a more diverse product offering and stronger distribution capabilities, will also be conducive to growing the lactose-free sub category.
Opinions differ over which Latin American markets offer greatest potential to develop lactose-free sales. Experts flag potential across various countries, including Chile, Peru, Brazil, Uruguay, Mexico, Colombia and Argentina.
Just as commentators are divided over where affords the greatest opportunity for growth, analysts also disagree over the scale of the opportunity. To some, it is a high-growth area that dairy processors can and should leverage. To others, it is a small niche in markets where consumers are unlikely to pay a premium for lactose-free messaging. Is the Latin American lactose-free sector ripe for the picking?
Eduardo Eisler, cluster leader for marketing and product management for North, Central & South America at dairy packaging giant Tetra Pak, is upbeat on the prospects for lactose-free sales in the region where, he says, demand is growing exponentially. "If you take the zero-lactose milk in many countries… this is blowing up the way that it's growing. Doctors and nutritionists are recommending zero-lactose or free-lactose milk and this is a lot of value in the market."
Eisler adds that dairy processors are able to charge a price premium of around 25% for lactose-free products in the region. "For the industry is a fantastic way to make more money," he asserts.
Possibly. Although it is worth remembering that lactose-free products, with their requirements for contamination-controlled production sites and the like, are more expensive to produce. Investments in marketing are also necessary to whip up consumer demand.
In order to make it a worthwhile venture for processors, sales volumes must reach a critical mass. But building volumes of premium-priced products in countries where average per capita incomes remain low is a significant challenge.
Preben Mikkelsen, of dairy industry consultants PM Food & Dairy Consulting, suggests operators in the region's undeveloped lactose-free sector could find the sales potential on offer too small to cover their higher costs. "It could be too early, the market could be too small to cover the marketing costs and open up the market," he tells just-food. "In Europe some companies tried lactose-free milk 10 or 15 years ago but only a few [consumers] bought it. Now you see it everywhere in supermarkets. That's because the market was ten to 15 years behind. I think it's the case here in LatAm – the market is 10 to 15 years behind."
As they work to develop the Latin American lactose-free market, pioneers in the sector are focusing their marketing messages on health and wellness, Euromonitor research manager Alfonso de los Reyes tells just-food. "Increased awareness about lactose intolerance pushed by mass media advertising" is supporting growth, he says, but adds that at the same time "low awareness" and "low penetration" are inhibiting expansion.
De los Reyes says the lactose-free sector is dominated by local dairy players such as Argentina's Mastellone Hnos, Chilean dairy Watt's, and two from Peru – Grupo Gloria and Laive. The companies are focusing their efforts in lactose-free around product segments where growth is strongest, he continues. "There is an important increase in the offering of milk, flavoured milk, cream, yoghurt, cheese, and different ice cream brands. Products are just entering the market, therefore in many small categories like ice cream, cream or cheese growth rates will be higher than milk."
Daniel Harrison, an analyst at market researchers Visiongain, concurs health and wellness will play a key role in the expansion of the lactose-free market in Latin America. Other consumer trends that feed into sector expansion include growing demand for 'clean labelling' and convenient food, he says.
"The growth of the lactose-free food market in Latin America is supported by several consumer trends including health and wellness, clean label and convenient food trends. Currently, the lactose-free food represents a niche market in the region because of the low popularity of special products. However, Visiongain believes that the new generation of millennial consumers will create a higher demand for 'clean' label foods, influencing positively the sales of lactose-free products."
So, while demand for lactose-free products is low in Latin America, Harrison maintains sales trends are likely to accelerate. Indeed, Harrison continues, the dairy and ready meal sub-markets of the Latin American lactose-free markets will deliver the "strongest growth" in the next ten years with mid-single digit CAGRs. "The expected growth of these sub-markets will mainly be due to the growing number of health-conscious consumers and better awareness regarding lactose intolerance."
Current demand for lactose-free products in Latin America is limited. But from this low base expansion is expected to be fast-paced. Manufacturers eyeing the sector will need to weigh up whether the high costs of entry and expansion are worth first mover advantage. A crucial question is whether they can build the volumes necessary to make it a financially viable proposition.