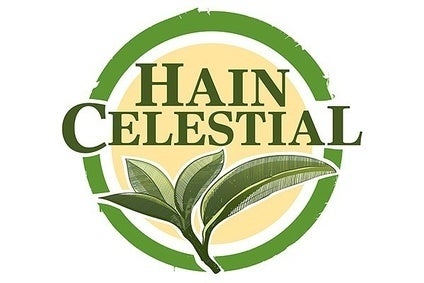 Hain Celestial can deal with any increase in competition in the US natural and organic sector from the country's mainstream consumer packaged goods companies. That was the typically bullish message from Irwin Simon, Hain's founder and CEO, as he addressed the Consumer Analyst Group of New York investment conference this week.
The giants of the US food industry, after another year of slow-to-no growth, are waking up to the changing dynamics of the sector – not least the continued growth in demand for healthier products.
Brands that have been staples of US larders for generations are seeing gluten-free lines added to their ranges. Companies are announcing plans to use "simpler" ingredients. Some, like Campbell Soup Co., are restructuring their businesses to try to drive growth from existing fresh food divisions. Others are using M&A to boost their presence in the healthier parts of the market – as Mondelez International did this week with its move for free-from snacks maker Enjoy Life Foods.
Some would say the reaction has been a long time coming and, while welcoming the response, say it needs to go faster.
But where does that leave the companies that have built buoyant businesses in sectors like natural and organic? How will the likes of Hain Celestial and WhiteWave Foods react to a possible racheting up of the competitive pressure on their businesses?
"Hain has been doing this for 20 years. We got a good start," Simon told CAGNY.
Hain Celestial, home to brands like Earth's Best baby food and MaraNatha organic peanut butter, is enjoying robust growth.
And, earlier this month, Hain Celestial booked "record" second-quarter sales on the back of growth across its business. It also beat Wall Street expectations for its quarterly earnings per share.
The Greek Gods yoghurt maker did lower its forecast for annual net sales due to the impact of a strengthening US dollar, costs from a nut butter recall in the US and a factory fire in the UK. It also trimmed its guidance for annual underlying earnings per share. But the company's shares still rose to over $57 on the day the quarterly results and revised forecasts were published; BB&T Capital Markets analyst Andrew Wolf wrote: "We anticipate continued strong sales results in the US and UK will drive operational leverage and solid earnings gains and have thus boosted our 12-month price target to $64."
However, some of the major packaged food groups in the US are trying to build their presence in healthier categories in a bid to revitalise their sales. Also at the CAGNY conference this week was General Mills, a company that paid some say a hefty multiple for US natural and organic firm Annie's last year and one which outlined to the audience its moves to try to grow in those categories.
The major packaged food companies have deep pockets and will present fierce competition to Hain. Simon acknowledged Hain Celestial was facing increasing competition in parts of its business. He pointed to baby food, one of its biggest categories, where it owns Earth's Best and Ella's Kitchen.
"We were exclusive in Walmart on Ella's and Earth's Best in Walmart and Happy Family and Plum went in there and dropped their prices. It was ultimately about price," Simon said.
Simon expects competitive pressure to intensify but believes Hain can work on productivity to give it the resources to compete on price.
"Price is important in [natural and organic] category. You can sit there and think you are going to get a 25-30% premium on price – it's 10-15% max, if not, at parity. When you have a category growing this fast, it invites a lot of competition. That's where you've got to get better on your pricing and sourcing. We'll continue to focus on how we take more and more cost out but early indications are we are seeing some great consumption numbers coming back at Walmart."
Simon also argued some major packaged food companies may not give the smaller, natural and organic brands in their portfolios the necessary focus, leaving Hain, he indicated, able to exploit the growth of natural and organic retailers like Whole Foods Market and Sprouts Farmers Market.
Another thing I have seen in a lot of these big CPG companies, as they focus on some of their bigger brands and bought some of these smaller companies, have they focused on these companies? As you walk into a Whole Foods and a Sprouts, you don't see a lot of those brands in there. There are some of the biggest opportunities." Hain Celestial's experience in the category could give the business a key advantage to some of the newer, larger entrants into the space.
Broadly, Simon believes there is still a lot of growth to come in the US natural and organic sector.
"Without any acquisitions, as we fill the distribution white space, if you take our top 100 products and get a 50% ACV that's worth about $250m at retail," Simon asserted. "If Whole Foods and Sprouts continue to open their stores – and both of them have said they are looking for 1,200 store – that's worth $400-500m for us."
He added: "There's $800bn of food sold in the US. I'm not looking for a lot. I'll take 1% of that. I'd take 0.1% of that – that's worth $800m. There's a lot of legroom, a lot of runway for Hain to grow its business."
And, while competition will grow in the category, he argues it will be mainstream brands that suffer as the natural and organic sector remains buoyant. Staying on baby food, he suggested "ultimately the conventional brands like Gerber that will shrink and organic brands will continue to grow".
It was a confident presentation from Simon and his answers to the numerous questions about how Hain Celestial can deal with the prospect of larger rivals on its patch were solid.
"Hain is well positioned in terms of health and wellness trends that have accelerated over the last 18 months, and has over 20 years of experience in this area. Hain's brands are small enough and have lots of room for continued growth and have a solid positioning with Millennials," Sanford Bernstein analyst Alexia Howard said from CAGNY.
However, in a note to investors, Howard suggested it was difficult to calculate the growth opportunity that lays ahead for Hain Celestial. "Hain's distribution opportunity is robust, but it is tough to quantify how long the piece of string could be."