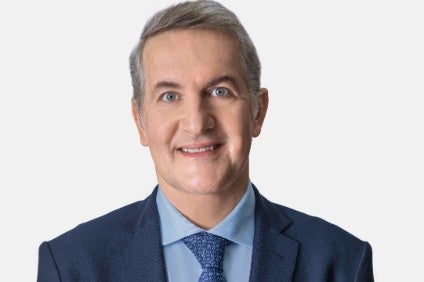 Indra Nooyi is stepping down as PepsiCo CEO, to be replaced by another 20-year company veteran, group president Ramon Laguarta. What could lie ahead for the food and beverage giant? Dean Best reports.
Even leaving to one side Indra Nooyi's gender or ethnicity, the PepsiCo CEO has been one of the consumer-goods industry's most able chief executives over the last decade, steering what is predominantly a soda and salty snacks business amid rising interest in the links between diet and health and helping one of the world's largest food and beverage companies evolve as consumer demand changed.
The US giant – and many industry watchers and commentators – sought to outline the achievements of the Lay's snacks, Quaker cereal and Pepsi cola owner under Nooyi's watch. PepsiCo pointed to the 5.5% compound annual growth rate in its net revenue from the US$35bn it generated in 2006 (Nooyi took the reins in October 2006 to US$63.5bn in 2017. It also trumpeted a "total shareholder return" of 162% between 31 December 2006 and 31 December 2017.
"Indra Nooyi leaves the company in good hands," wrote Wells Fargo analyst Bonnie Herzog in a note to clients yesterday. "We … have been very impressed with her leadership acumen and very thoughtful approach to managing PepsiCo through what has been a period of very choppy waters for broader consumer packaged goods."
But all eyes will move to Nooyi's successor, the new PepsiCo CEO from 3 October, company veteran Ramon Laguarta.
How well do you
really

know your competitors?

Access the most comprehensive Company Profiles on the market, powered by GlobalData. Save hours of research. Gain competitive edge.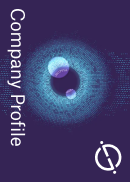 Company Profile – free sample
Thank you!
Your download email will arrive shortly
Not ready to buy yet? Download a free sample
We are confident about the unique quality of our Company Profiles. However, we want you to make the most beneficial decision for your business, so we offer a free sample that you can download by submitting the below form
By GlobalData
The 54-year-old joined PepsiCo in 1996 from Spain-based confectioner Chupa Chups and has had a variety of roles at the business. He has held the position of PepsiCo president since September, following three years heading up the company's operations in Europe and sub-Saharan Africa.
Speaking to CNBC on Monday when Nooyi's departure and Laguarta's appointment was announced, former PepsiCo executive Michael White described the Spaniard as having "a lot in common with Indra", with the "same high standards of excellence".
White added: "He was always very entrepreneurial. He came to us from Chupa Chups and we had our Spanish business selling lollipops on the side in addition to Frito-Lay products. Ramon was always willing to challenge the status quo. He's a savvy operator, he's grounded and he's global and he's going to embrace trying to adapt to change as Indra has over the last decade or so."
Nooyi's tenure was in many ways defined by adapting to change among consumers – and resisting calls for change among some of PepsiCo's investors.
Under Nooyi, PepsiCo sought to respond to consumer interest in diet and their health, through reformulating existing products, adding new items to the company's range that contained less sugar, less salt and fewer calories and, occasionally (and perhaps more occasionally than some analysts expected) through M&A.
Two key announcements came in 2010. In October that year, amid waning demand for high-sugar fizzy drinks and salty snacks, particularly in developed markets, PepsiCo set out plans to set up a nutrition business unit to "deliver breakthrough innovation" in fruit and vegetables, grains, dairy and functional foods. "The creation of this global nutrition group is part of our long-term strategy to grow our nutrition businesses from about $10bn in revenues today to $30bn by 2020," Nooyi said.
Two months later came one of the stand-out acquisitions of Nooyi's reign, when PepsiCo paid $3.8bn for a 66% stake in Russian dairy, baby food and juice manufacturer Wimm-Bill-Dann. At the time, PepsiCo executives spoke about how the Wimm-Bill-Dann acquisition would "provide a platform-building dairy R&D and manufacturing capability", while some analysts believed further similar acquisitions could follow.
There is little doubt PepsiCo's portfolio became healthier during Nooyi's tenure. "Under Nooyi's leadership, the company bolstered its portfolio of healthier offerings, which now contribute roughly half of sales compared with about 38% in 2006, and better aligned its portfolio with evolving consumer tastes," Morningstar analyst Sonia Vara said this week.
And, alongside what is now full ownership of Wimm-Bill-Dann, PepsiCo built a venture in the Middle East that included dairy in its mix with Saudi Arabia's Almarai and has a growing business in hummus and dips with Israel's Strauss Group.
However, not all of PepsiCo's forays into parts of the food industry dubbed "nutrition" were a success, its failed yogurt venture in the US with Germany's Unternehmensgruppe Theo Muller a case in point. And no more major acquisitions were made; Bloomberg claims PepsiCo passed on the opportunity to acquire US dairy and non-dairy business WhiteWave Foods, a company that Danone snapped up in a deal that completed in 2017.
Moreover, by 2016, PepsiCo had revised its goal of tripling the sales of its "nutrition businesses" to $30bn. Six years on, the company said it wanted the sales growth of healthier products to outpace traditional drinks and snacks by 2025. In any case, by 2017, sales had grown to $17.5bn.
For all that, it is a challenge trying to steer a company the size of PepsiCo during a period of such rapid change in consumer habits. Almost all of Nooyi's peers have found the going tough and, while looking back perhaps PepsiCo did not quite fulfil its ambitions on health, the company did have some success in broadening its product range while still managing to keep its sales – on a compound annual growth rate basis – and its profits ticking over.
And, looking back, perhaps the three-year tussle with activist investor Nelson Peltz over the company's strategy was a distraction. In the end, Nooyi – who argued for keeping PepsiCo and against Peltz's idea to merge with snacks giant Mondelez International and spin off its beverage business – won the day, even if at the time some on Wall Street were questioning the company's performance.
"In our view, Ms. Nooyi's heart may not have always been in carbonated soft drinks. Post the WBD transaction in Russia, we had expected the company to build a fourth platform along 'health and wellness categories' but eventually that was diluted to improving the 'healthiness' of the existing portfolio, and what we would describe as isolated deals (hummus, kombucha). We think the fight to stop the break-up played a part," Pablo Zuanic, an analyst at SIG, said this week.
How will Laguarta look to shape PepsiCo's food business? Internal appointments can often be seen as meaning a company is more likely to continue on its current path. In PepsiCo's case, that would mean remaining a food and beverage business with products that are indulgent but with a growing chunk of its portfolio tapping into trends around health and wellness. Such an argument can be strengthened when looking at the length of time Laguarta has spent at PepsiCo already and at the roles he has held, most recently as company president "overseeing" areas such as global operations and corporate strategy.
"I think that PepsiCo's bent toward "better for you" and more natural food is likely to continue under Laguarta's leadership, given his extensive tenure at the company and prior role as president," Morningstar's Vara tells just-food.
In a recent presentation to staff posted on video-sharing website Vimeo, Laguarta said he hopes the PepsiCo can grow at 5% versus the current 2-2.5%.
Despite the compound annual growth rate in revenue achieved by PepsiCo under Nooyi, the company's expansion has slowed in recent years.
"While of course too early to predict, we expect Ramon Laguarta … to expand the nutritional side of the portfolio organically and through larger M&A, emulating the 2010 WBD deal in Russia, in which he was directly involved," Zuanic wrote in a note to clients this week.
"In our view, to grow at 5% maybe more aggressive portfolio re-engineering will be required, as well as further expanding the global footprint. While it may be early to venture predictions at this stage, we think it is not unreasonable to expect … more aggressive expansion into the nutritional side of the food industry."
While margins in healthier parts of the market can be less attractive than in crisps and cola (and multiples for healthier businesses can be elevated), the direction of travel in the wider food industry does suggest Laguarta would be prudent to make health-and-wellness a factor in any future deliberations on M&A.
However, those expecting PepsiCo to make major acquisitions could be disappointed, Vara argues. "A further push toward more nutrition-based offerings is the most probable outcome, though I'd expect any deals to be more bolt-on in nature. The acquisition of Bare Snacks in May (baked fruit and vegetable snacks) would align with this strategy. Given that growth in snacks continues to outpace that of traditional centre-store food categories, I'd posit that smaller deals for more healthy or natural snacks will continue."
Of course, while PepsiCo is perhaps best known for its Lay's crisps and Pepsi cola, it has a notable presence in the breakfast market, predominantly through its Quaker cereal brand. PepsiCo's Quaker Foods North America division has had a challenging run in recent quarters in part due to the pressure the wider US breakfast cereal category has been under. However, the Quaker brand does have a significant presence in some international markets, including in the UK.
Laguarta's appointment has caused some on Wall Street to ponder the future of PepsiCo's cereal business.
Zuanic also argued Laguarta may have to look at Quaker if he wants to hit that 5% sales growth target. The analysts suggested "divestitures of parts of the Quaker portfolio that lack competitive scale and more of a slow growth nature i.e. ready-to-eat cold cereal" could be a consideration.
However, at Morningstar, Vara argues the likely continuation of PepsiCo's push into health "implies that the Quaker portfolio would remain a part of the firm's strategy, given the more nutritious profile of this fare".
Nevertheless, Vara argues it is possible some products could be removed from the Quaker portfolio, actions she expects to be "more of a gradual pruning of brands that have failed to gain traction with consumers rather than a divestiture".
Vara adds: "The US ready-to-eat cereal category has been weak in recent years, but we're seeing signs of recovery – in its investor day presentation, General Mills showed that losses in that category were moderating to slightly below a 2% decline in the back half of its fiscal 2018, which ended in May of this year. Further, the Quaker brand has been launching new products internationally, so I wouldn't necessarily interpret soft sales in Quaker Foods North America to mean that the Quaker brand in aggregate has been impaired."
And, not entirely unexpectedly, the changing of the guard at PepsiCo has meant the notion of a break-up of the company has been part of the commentary this week among industry watchers and analysts.
In April, when PepsiCo published its financial results for the first quarter of this financial year, the company's management faced questions about the idea but again Nooyi and her colleagues were resolute in their defence of keeping the business together.
"The investment bankers have been knocking on our door forever," Nooyi told analysts at the time. They have lots of great ideas. But at the end of the day … the ideas have got to make sense." CFO Hugh Johnston added: "We just think the two of them are better together, and I have a lot of evidence to support that."
Broadly, PepsiCo believes it can benefit in areas such as cross promotions during key marketing events or selling seasons, while having drinks and snacks together gives it scale benefits when dealing with customers.
However, with Nooyi passing the baton to Laguarta, there has been fresh pondering on Wall Street.
"We wonder – with new leadership at the helm – will PEP begin to consider more strategic options?" Wells Fargo's Herzog wrote this week. "We think the answer could be yes – and that this transition could open a wider door to PepsiCo considering a variety of potential alternatives, including stepped up re-franchising [of its beverage bottlers] or even potentially splitting up the company. However, we continue to believe that strategic change isn't without execution risk and will take time."
It is likely, especially in the short term, that Laguarta will weigh up how best to push to PepsiCo forward. He has spent more than 20 years at the company but the buck, from 3 October, will stop with the Spaniard and he will want to tread carefully. There already appears to be an element of pragmatism in his approach, if quotes carried by The Wall Street Journal this week are anything to go by.
"We need to think [carefully] about moving into a new space where we're probably not as competent as our core categories," Laguarta said. "We're trying to do multiple testings in countries around the world," he said. "When we see if something is working, then we scale it up."