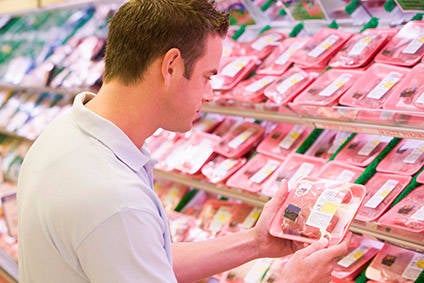 Once it leaves the EU, the UK will be able to frame its own food labelling legislation but what is likely to change? Ben Cooper attended a Westminster Food & Nutrition Forum Keynote Seminar last week which took "Next steps for UK food labelling policy and opportunities post-Brexit" as its theme.
The UK's "freedom" to set its own laws was a focal point for pro-Brexit campaigners and has been a much-discussed topic in the 15 months following the referendum.
How this might impact on future food labelling legislation currently defined and governed by EU directives was the subject of a Westminster Food & Forum Keynote Seminar last week.
While numerous possibilities for future steps in UK food labelling were discussed, relating to areas such as front-of-pack nutritional information, exercise equivalence calorie labelling, environmental and animal welfare standards and country of origin labelling, it was clear that continuity is far more likely to be the defining feature of UK food labelling over the next few years rather than radical reform.
Under the EU Withdrawal Bill, which began its passage through Parliament earlier this month and passed its second reading in the House of Commons last week, most existing EU legislation will be transposed into UK legislation, and this will be the case with regard to food labelling regulation.
"There is little change expected with the transposition of EU law back into UK law," Peter Rixon, managing editor of EU Food Law and Eurofood Monitor, Informa, told the audience.
Stephen Pugh, who headed the food labelling team at the Department for Environment, Food and Rural Affairs (DEFRA) until 2016 and now works as an independent EU food labelling specialist, commented that EU food labelling legislation was "remarkably similar" to existing UK food labelling requirements and the UK did "remarkably well" in EU negotiations on food labelling regulations.
Rixon also said research, for example a survey carried out by Food Standards Scotland, indicated a high level of consumer satisfaction with current UK food labelling regulations.
This contention appeared to be supported by remarks from Sue Davies, strategic policy advisor at UK consumer advocacy organisation Which?.
Davies said Which? does not believe there is a need for "fundamental change" in UK food labelling. "We think that generally what we've got serves consumer interests well but it's important to keep things under review and to make sure labelling is working for consumers," he said.
However, one area where there may be particular pressure for change, particularly from public health professionals and consumer groups, is regarding front-of-pack (FOP) nutritional labelling, as further remarks by Davies strongly suggested.
At present, EU law prevents the UK from introducing mandatory legislation in this area but following Brexit the Government would be able to make its current voluntary traffic lights scheme mandatory.
On FOP labelling in particular, Davies added: "We do think that it's really essential that we take the opportunity and make sure that we have a mandatory, front-of-pack 'traffic light' nutritional labelling scheme because there are still several big companies that aren't putting traffic light labelling on."
Given that even the introduction of the UK's voluntary FOP scheme resulted in a trade dispute with Italy, any discussion of imposing such new regulations will need to take full account of their implications for the UK's continuing trading arrangements with the EU following Brexit.
Davies conceded this represents a "massive caveat" when considering reform to UK food labelling legislation. "It's still incredibly uncertain and very difficult to know what sort of relationship we are going to have with the EU. Given the scale of trade with the EU, it's questionable how much flexibility we may have, particularly with companies that are continuing to have to meet labelling requirements in order to sell products on the EU market," he said.
Rixon added that industry is hoping for "minimal divergence" and believes that is what is generally expected as things stand. The formation earlier this year of a coalition of six major multinational food companies aimed at harmonising front-of-pack (FOP) nutritional labelling across Europe underlined the interest food companies have in convergence in food labelling legislation, and the problems divergence can bring.
In particular, labelling regulation can be used as a non-tariff barrier (NTB) to trade. Indeed, the harmonisation of labelling legislation is a cornerstone of the EU Single Market. Looking beyond any immediate impact and disruption Brexit might cause, UK food exporters will be hoping future changes in EU labelling regulations, that they will now have no say in determining, do not place their products at a disadvantage.
As the UK looks to forge a new relationship with the remaining EU countries and given the delicate nuances of trade negotiations and sensitivities in relation to non-tariff barriers, now may not be a good moment for the UK to be considering unilateral changes to its own food labelling regulations.
"I think it's important that we have consistency and we have similar regulations between ourselves and Europe," Pugh said. "They are, at least for packaged food, one of our major trading partners. It would be a real barrier to trade if we started to introduce some of these technical issues that stop people importing into the UK or ourselves exporting into Europe. And I think in that way it's very important that we are actively involved with our European colleagues."
Pugh suggested food labelling evolution in the UK should be focused on voluntary schemes in specific criteria, such as ethical trade, environmental standards or animal welfare, many of which he said had already been shown to be very successful.
Significantly, the issue of how changes in UK labelling regulations might affect future trading relationships was taken up later in the morning by Karen Lepper, deputy director, Access to Labour, Food Information and Standards at Defra.
Lepper said the Government had chosen to retain the existing EU-defined rules on food labelling after Brexit in order to "provide certainty and continuity for consumers and businesses".
Once it leaves the EU, Lepper said the UK would have the opportunity to develop labelling rules "that better meet our needs but which also maintain access to key markets". However, she added: "We need to make sure that we consider the issues of divergence and non-tariff barriers. If our domestic regulations diverge too much from the EU then non-tariff barriers may arise which might create friction for trade." Encouragingly, Lepper said the Government had heard industry's call for "certainty and continuity".
The delegate list showed the seminar was attended by a large number of representatives from the government departments and agencies responsible for food labelling, including the Department for Health and Defra. The organisers confirmed attendance from government was higher than usual for one of its events.
Lepper said the seminar had been "fantastic from our perspective". She said Defra was "keen to engage with everyone and hear everyone's views about where you think we should be going next" with regard to food labelling. She said the impression she had gained was one of general satisfaction with the labelling laws, but that there are opportunities going forward for improvement. However, in pursuing those opportunities, she reiterated that trade-offs in relation to trade would also have to be considered.
As in so many areas, the post-Brexit outlook for food labelling offers potential for significant change but the emphasis in the short and medium term will be on continuity and the avoidance of disruption.