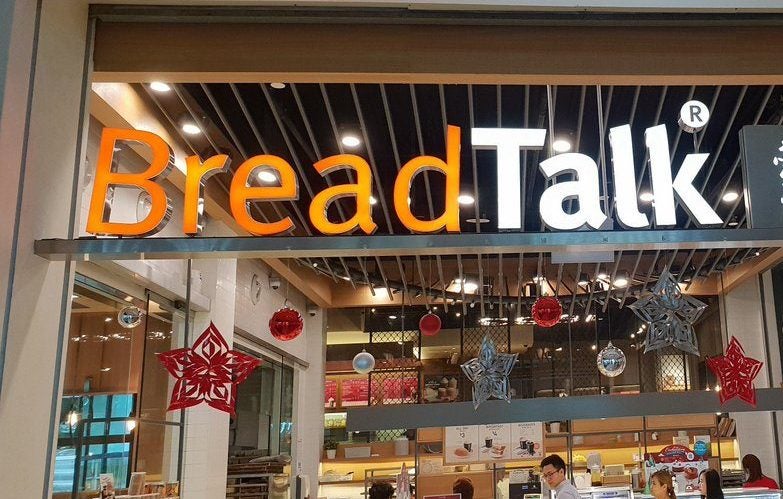 Category growth in China excites western food manufacturers like little else but, frustratingly, at times it is hard to get a foothold in the market and they are left outside licking their lips like a child at a sweet shop window – and the market for sweet baked goods is one such area.
However, it is a market seeing the sort of growth that catches the attention of foreign players.
Anecdotal evidence that Chinese consumers are increasingly finding an appetite for western-style products, such as pain au chocolat, sweet croissants and apple pies, is backed up by statistics supplied to Just Food by GlobalData.
The London-based research and analytics group's June 2021 Q2 Consumer Survey revealed China's sweet baked goods market posted robust volume and value growth over the period 2015 to 2020.
In terms of value, the market recorded a CAGR of 9% during 2015 to 2020 from CNY223.8bn (US$34.52bn) to CYH342.9bn, while volume growth was at a CAGR of 6%, from 6.3bn kg to 8.5bn kg.
Its data is based on retail shopping habits so does not take into account the artisan bakeries and coffee shops which have sprung up across China's tier-one and tier-two cities, offering sweet pastries to younger more adventurous consumers.
Some of these are independents but also active are chains such as the Singapore and China-headquartered BreadTalk, and its Food Republic offshoot, which now has a presence across the country's big cities. Such outlets either produce their own goods or work with local suppliers.
Age, income key factors at play
The change in cultural behaviour these outlets are either driving or responding to has been noted by market-watchers.
Michelle Huang, a consumer foods analyst for Netherlands-based financial-services group Rabobank in Shanghai, says: "It is true that there is growing popularity of western produce such as pastries in China. Chinese consumers are looking for convenience for breakfast and there is also growing popularity of light meals.
"It is driven by younger consumers, whereas older people are tending to stick to their traditional breakfasts. There is now growing popularity of artisan baker shops, especially in tier-one cities. People want fresh produce."
Tao Zhang, the founder and MD of US-based investment firm Dao Ventures, agrees. He says: "Pastries are the fastest-growing category in baked goods in China. It has even overtaken cake. They are popular with women and white-collar workers.
"A rising standard of living and income is one of the things driving Chinese consumers who are willing to try more things, especially younger consumers. They are often on the lookout for more diverse products.
"They are paying more attention to health and nutrition as well but they want to buy products with good taste. A lot of snack foods are not that healthy but, in general, there are more consumers under stress and they want indulgent products.
Benjamin Cavender, the MD of China and US-based China Market Research Group, says: "My short summary would be that there has been a shift in consumption amongst millennials which is a result of two things.
"Firstly, this cohort has spent time abroad in Europe, the US and Japan and has tried many famous tasty treats. It has built an interest in these sorts of products.
"Secondly, there is a trend now in China that has seen more commercial space opening up, offering a premium food offering – cafes and bakeries in tier-one, tier-two cities and starting in tier three
"In Shanghai, for example, you can see foreign firms selling baked goods and also local firms. But the foreign firms still have to adapt flavours to Chinese consumers, to be less sweet, and to offer smaller portion sizes."
The rise in popularity in China of sweet baked goods in supermarkets is less noticeable, market watchers suggest.
Cavender says: "I don't see as many baked goods in the supermarkets. Mostly it is things like butter cookies which people tend to buy as gifts.
"You would find freshly baked goods in the supermarkets but they are different, less sugary.
"Perhaps going to a cafe if you are living with your parents in a cramped space is a better option."
Zhang says: "A lot of Chinese grocery stores have a store-in-store approach and work with small vendors who rent out space.
"These are products that need to be consumed in a short amount of time."
Despite these comments, GlobalData's statistics show there is growth at the retail level and it expects to see further developments in the category.
"Interestingly, over the forecast period [2020-2025], the market is expected to see some levels of premiumisation, as value growth will exceed volumes," it says.
"We can see that it is forecast to reach CYH472.5bn in 2025 at a CAGR of 7%, while volumes will be slightly stunted at 9.8bn kg with a decelerated CAGR of 3%."
GlobalData points out that cakes, pastries and sweet pies together amount to a "significantly larger" part of the category than morning goods such as croissants and crumpets, comprising a 95% value share and 93% volume share of the sweet baked goods market in China in 2020.
The rise in demand for these products at the broader grocery level is confirmed by Ireland-based ingredients heavyweight Kerry Group.
Helen Tang, marketing director for Kerry China, says: "In general, the overall market is increasing, especially cakes, pastries and bread in packaged food."
She adds: "I think the trend basically comes from the overall consumption growth in China, especially in convenience food, along with the growth of e-commerce as this kind of food is easily distributed via online platforms."
This final point is echoed by Zhang at Dao Ventures. He says: "To deliver a [fresh] product could be a challenge but someone like [Chinese e-commerce giant] Alibaba can do that at a city or district level in a partnership model with local suppliers."
Local tastes drive China sweet baked goods market
So is there any hope for foreign manufacturers trying to get a piece of the action?
Cavender at China Market Research Group says: "There is a lot of domestic competition and, in many cases, they are making their own stuff.
"It's more difficult than the processed food side of things. It is localised for the local palate.
"[Mondelez International-owned] Oreo sells a lot more wafers than cookies in China.
"Also supply chain and distribution is difficult if you want to make a big splash. The Koreans and Japanese can do it because they have proximity and their taste profile is more dialled towards this market.
"The opportunity is there but it's not easy for manufacturers unless they invest a lot of money. But it is a big market and these products are in their infancy."
Huang at Rabobank remains pessimistic about foreign providers' chances.
She says: "I don't see the international giants having a big piece of this action in China. Because these products are fresh, there is a need for a short supply chain. It's mainly local companies. It's very different to having a manufacturer supplying the whole market."
Zhang says: "The market potential is huge but western manufacturers need to know the importance of local tastes if they are to meet that demand.
"But to have a manufacturer in a factory trying to deliver all over China might be seen as mission impossible.
"So far, Chinese manufacturers have shown they can be more flexible and can localise products more quickly. Western companies might not be in a position to do that."
However, veteran China food market-watcher Peter Peverelli, founder of Netherlands-based Eurasia Consult, believes there is something international brands can do to catch the attention of Chinese consumers in this category.
"Young affluent consumers like fancy packaging. Original colourful packaging can still capture their attention," he says.
"European brands could improve their packaging by adding national symbols like Dutch windmills, the French Eiffel tower, Italian gondolas, etc. Complementing that with flavours that are also linked to what everyone knows to be Dutch, French or Italian would give that effect even more leverage.
"The Dutch love their stroopwafels but buy them in regular packs at home. However, abroad, the same product sells better when packed in a tin with a blue windmill against a white background, emulating the famous Delft pottery.
"Marketing to a certain segment can also help, like children, adding nutrients such as calcium, or the elderly, adding nutrients that slow down dementia.
"The market is so huge that focusing on one or a few segments can be more successful than a generic product that suits all."