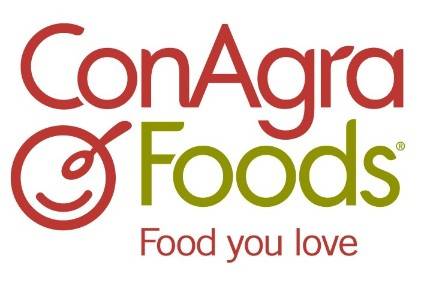 ConAgra Foods CEO Sean Connolly, fresh from securing the sale of the US group's own-label business, has made another strategic move – splitting the business in two. A largely branded business, Conagra Brands, and a frozen potato products supplier, Lamb Weston, are set to be created. Dean Best analyses what could lie ahead for both companies.
US group ConAgra Foods has grabbed the headlines in recent days with another strategic move under recently-appointed CEO Sean Connolly.
After announcing the sale of its own-label operations to TreeHouse Foods earlier this month, ConAgra has decided to divide into two.
ConAgra is to create Conagra Brands (note the lower case 'a', grammar fans), which will largely cover its consumer-facing brands, including Orville Redenbacher's popcorn and Hunt's ketchup.
The second company will be named Lamb Weston, which will focus on the supply of frozen potato products to the foodservice industry.
How well do you
really

know your competitors?

Access the most comprehensive Company Profiles on the market, powered by GlobalData. Save hours of research. Gain competitive edge.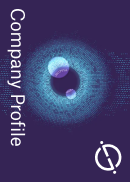 Company Profile – free sample
Thank you!
Your download email will arrive shortly
Not ready to buy yet? Download a free sample
We are confident about the unique quality of our Company Profiles. However, we want you to make the most beneficial decision for your business, so we offer a free sample that you can download by submitting the below form
By GlobalData
In comments that echo those made by executives at the likes of Kraft Foods Inc when their splits were announced, Connolly said: "The separation will enable each company to sharpen its strategic focus and provide flexibility to capitalise on the unique growth opportunities in its respective market. We are confident that this separation will best position each company to compete and win."
But analysts are already speculating how the split could position each business strategically.
Could the deal leave Conagra Brands – of which Connolly will be CEO – able to be a player in the ongoing consolidation we are seeing in the US food sector?
ConAgra Foods' consumer foods business will make up the bulk of Conagra Brands. The division generated around revenues of around $7.2bn in the group's 2014/2015 year, which ran until the end of May, a result that was flat year-on-year.
ConAgra is not alone among major packaged food groups operating in the US in seeing sales stagnate. A number of the flagship names in the sector have come under pressure as more consumers buy fewer products seen as processed in favour of simpler, more natural foods. And ConAgra's consumer foods stable includes products like Chef Boyardee canned pasta and diet meals brand Healthy Choice.
Under Connolly, ConAgra has sought to weigh up which of its consumer brands could, with some investment in marketing and product development, be revitalised. It is putting cash behind brands that, with an appropriate face-lift, would feed into the trends the industry is seeing in the US. For some of its less on-trend brands, ConAgra is looking to "execute well" in areas such as packaging and pricing, Connolly said. In that first quarter, the company saw Chef Boyardee sales rise.
At the start of October, ConAgra also announced plans to generate $300m in "efficiency benefits". The moves will see the loss of around 1,500 jobs but Connolly insisted it was necessary work. "We are making difficult, but necessary, decisions to enhance productivity, drive standardisation and enhance flexibility to deliver improved profitability. And through our organisation redesign, we will better harness the power of our front line by deploying our talent against our largest opportunities for future growth and value creation."
It is a strategy that echoes Connolly's work in his previous role as CEO of US meats group Hillshire Brands. There were signs in the first quarter of ConAgra's new financial year these efforts were paying off, although not everyone is convinced. "Sean Connolly is attempting to replicate the playbook – focusing on brand mix, extracting costs, and fueling brand investments – implemented during his days at Hillshire Brands, which was bought by Tyson Foods. However, we're sceptical these efforts will improve ConAgra's weaker competitive positioning relative to its closest peers. Hillshire's brands were leaders in the meat aisle, but we've long believed ConAgra lags its peers because of its portfolio of second- and third-tier brands, which lack pricing power, as evidenced by gross margins that have hovered in the low 20s historically, versus the 30-40% generated by other leading packaged-food peers."
According to Stifel Nicolaus analyst Chris Growe, ConAgra appears to be investing behind around 60% of its brands. For the rest, ConAgra could be open to disposals. Speaking to analysts last week after announcing the split, Connolly said "pruning" was a key part of his work to ensure ConAgra (and the new Conagra Brands) invests in the right parts of its portfolio. Of course, pruning ranges from trimming SKUs from ranges through to asset sales but both seem likely.
And not just from the branded part of the new Conagra Brands. The new company is also set to take on units reported within the group's commercial foods segment, including the traditional foodservice business (not the Lamb Weston part but the chunk that sells branded products to foodservice companies), ingredients distributor JM Swank and a B2B flavours and seasonings unit called Spicetec Flavors & Seasonings.
Conagra Brands will also attain some private-label operations that were moved to its consumer foods reporting segment in the first quarter of fiscal 2016. It is also expected to retain the group's stake in the Ardent Mills joint venture.
On the face of it, any of these assets could be candidates for disposal.
The creation of the new Conagra Brands could also give the opportunity for Connolly and his colleagues to build a stronger consumer business through M&A.
Barclays Capital Andrew Lazar believes Conagra Brands is likely to be seen as a business that could take part in the continuing M&A in the US food industry. "We think the legacy Conagra Brands business could also increasingly be viewed as a potential player in the ongoing industry consolidation that has been spearheaded by Kraft Heinz Co.," he wrote in a note to clients.
In the seven months Connolly has been at the helm, ConAgra has been active in the M&A arena. In May, the company snapped up US natural and organic frozen meal maker Blake's All Natural Foods for an undisclosed sum. Family-owned Blake's makes frozen entrees such as pot pies, casseroles and pasta dishes.
Speaking to analysts last week after announcing the split, Connolly did not give too much away about what acquisition intentions the new Conagra Brands could have but he did say the business would have the freedom to pursue "smart M&A".
On the other hand, could the split and creation of a stand-alone consumer brands business like Conagra Brands lead to its sale? Connolly's previous position company Hillshire was created from the split of Sara Lee in 2011 and a business snapped up by Tyson Foods last year.
Morningstar analyst Lash is unsure. "We think this announcement confirms our suspicion that a sale of the company – similar to Hillshire's end game – is unlikely, given the size of a potential tie-up, which we estimate would exceed $20bn, assuming a low-double-digit EBITDA multiple, and the lack of brand equity in ConAgra's mix."
And what of Lamb Weston? That business will consist of frozen potato, sweet potato, appetiser and other vegetable products, as well as a continued presence in retail frozen products under licenced brands and private label. In ConAgra's 2014/2015 year, Lamb Weston generated revenues of around $2.9bn and, ConAgra said, accounted for the "significant majority" of the $570m in operating profit made by the group's commercial foods division.
Announcing the split, ConAgra said Lamb Weston would "focus on opportunities to expand share domestically and accelerate international growth, particularly within fast-growing emerging markets".
But could the split make Lamb Weston a potential takeover target? Amid the speculation over ConAgra's private-label arm this summer, just-food's M&A columnist Stefan Kirk argued ConAgra should have looked to offload its commercial foods division, the bulk of which is Lamb Weston. While some investors may have wanted Connolly to do just that, the announcement of the spin-off has, for some, not limited ConAgra's options. A deal could even come before the split is finalised. ConAgra said the spin off of Lamb Weston is scheduled to be finalised in the autumn of 2016
"While we recognise some investors have questioned the decision to spin and not sell the Lamb Weston business, we frankly see this move as enhancing, rather than limiting, ConAgra's strategic optionality," Lazar said. "For example, we believe this could intensify the urgency of any player with which ConAgra may have already had substantive discussions, given a possible two year prohibition on deals post-spin, while we also believe the process of filing audited financials and publicly laying out additional details on the opportunities for the stand-alone unit could make the business easier to diligence."
That said, a deal may not be struck before the split goes through. Lamb Weston could press on as an independent entity, although it would likely be only a matter of time before it is involved in a sale.
Lamb Weston could attract some trade interest in a sector dominated by privately-owned entities like McCain Foods, Aviko and Farm Frites, although there could be some private-equity interest, especially from those that have had experience in frozen food, although any suitor from that field would likely have to have deep pockets to secure a deal.
Much, then, to ponder but one can confidently predict ConAgra's split is unlikely to be the last major move at the business.