Sugar is under the spotlight, with academics and NGOs emphasising what they see as its central role in growing obesity. Such views are gaining more mainstream media attention, which has profound implications for the food industry and, in particular, for the chocolate sector. However, what are the prospects for low-sugar chocolate? Jonathan Thomas investigates.
Sugar has, in recent months, been on the subject of negative headlines in the mainstream media.
In the UK, the ingredient has been labelled as "the new tobacco" in some quarters, on account of its supposedly harmful effects on the body.
In fact, concerns over sugar and its effects on health have gathered pace since US academic Professor Robert Lustig linked consumption of fructose (or fruit sugar) with obesity and weight gain in 2009.
Sugar is frequently mentioned as one of the main culprits behind rising diabetes (global prevalence of which is forecast to rise from 40% at present to 52% by 2020) and obesity rates. US consumers obtain 15% of their daily calories from added sugar, whereas the World Health Organization recommends no more than 10%, although last week the WHO revised its guidance to advise that a drop to 5% "would have additional benefits".
The WHO has revised in the guidelines regarding the amount of sugar in people's diets. If introduced, the recommended limit of ten teaspoons per day would be halved to five. The current UK average is 12.
How well do you really know your competitors?
Access the most comprehensive Company Profiles on the market, powered by GlobalData. Save hours of research. Gain competitive edge.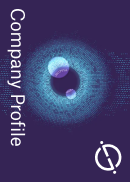 Company Profile – free sample
Thank you!
Your download email will arrive shortly
Not ready to buy yet? Download a free sample
We are confident about the unique quality of our Company Profiles. However, we want you to make the most beneficial decision for your business, so we offer a free sample that you can download by submitting the below form
By GlobalData
The medical community certainly appears to be pointing its collective finger at sugar. A worldwide survey of more than 150 medical professionals carried out in 2013 by Credit Suisse Equity Research found 86% of respondents linked obesity with high sugar consumption. An ever higher percentage (91%) felt that a strong link existed between sugar and diabetes.
Such views are gaining more mainstream media attention, which has profound implications for the food industry and, in particular, for the chocolate sector, where sugar has numerous applications. Besides its sweetening qualities, sugar is also used by chocolate manufacturers as a flavour enhancer, a bulking agent, a texture modifier and a preservative. Sugar typically accounts for between 30% and 40% of the calories in chocolate, with fat making up much of the remainder.
In response to growing criticism, leading chocolate producers have attempted to reformulate their products to improve their nutritional credentials. Barry Callebaut, the B2B chocolate giant, says more of its customers are considering changes to recipes in response to the growing regulatory and NGO scrutiny.
"More and more clients are showing an interest in reformulations: limiting of calories, reduction of saturated fats, the partial or full replacement of sugar – see inter alia the launch of the campaign Action on Sugar [in the] UK and the publication of the WHO strategy 2013-2020," the Swiss group tells just-food.
In the UK, leading manufacturers such as Mondelez International, Nestle and Mars Inc signed up to a Government pledge to cut 5bn calories from the nation's diet in 2012.
Thus far, reformulations have mainly focused on areas other than large-scale sugar reduction per se. In 2010, Mars cut the saturated fat in its brands on sale in the UK. Two years later, the Mars, Twix and Galaxy owner made a global pledge to limit the amount of calories in its chocolate.
However, Mars' UK division has announced that further reformulations for its chocolate products are not feasible, and portion sizes are instead being reduced to meet the company's calorie reduction pledge.
That announcement gives some indication of the problems faced by chocolate producers looking to lower sugar levels. The milk component needs to be removed from chocolate in order to make the product truly sugar-free (since it contains lactose), which is one reason why dark chocolate proliferates within the low-sugar sector. "Reducing sugar [in chocolate] is quite challenging, because it impacts upon both taste and texture," Brigitte Bayart, marketing manager for chocolate at Cargill, the US agribusiness giant that supplies brand owners with chocolate and cocoa ingredients, says.
Traditionally, bulking agents such as polyols have been used in the manufacture of reduced-sugar and sugar-free chocolate. According to Bayart, "these provide the sweetness… and they must be chosen with care since they impact upon texture and taste." A recent innovation from Cargill was dark chocolate sweetened with steviol glycosides. The company claims its stevia chocolate is now used in numerous chocolate confectionery applications.
However, low-sugar products account for a fraction of the global chocolate market, with sales so modest as to be unquantifiable in most parts of the world. Since 2010, only 2% of new product launches within the global chocolate market have carried a low-sugar claim, and the rate of activity has dropped sharply of late.
Speaking to just-food, a spokesperson for Hershey describes low-sugar chocolate as "an important offering… to consumers who want products without sugar" but admits it is a "very small part of our overall business".
At Cargill, Bayart adds: "The low-sugar chocolate segment is niche and has remained flat over the past few years."
The US has the world's largest market for low-sugar chocolate, ahead of Belgium, Spain and Brazil. In 2013, IRI data valued the US market at just US$132m – and that accounts for 75% of global sales. Moreover, although the US market experienced some growth early in the new millennium, sales are now falling. The market decreased by 4.5% in 2013 alone, and the sector still accounts for well under 1% of the total US chocolate confectionery market.
Unlike in other parts of the world, some leading US confectionery producers have developed low-sugar chocolate ranges, mainly for diabetic consumers. The market leader is Russell Stover, which has a strong heritage within the category and accounts for 71% of US sales. Its closest rival is Hershey, which supplies sugar-free varieties of popular brands such as Reese's Peanut Butter Cups and Hershey's Caramel Filled Chocolates.
Despite limited sales and growth, consumer data from a 2013 report on sweeteners produced by Leatherhead Food and Mintel suggests a potentially sizeable market for low-sugar chocolate exists. In the US, almost 70% of consumers would be inclined to eat more chocolate if it was healthier. Across the pond, over 40% of UK consumers would like to see more health benefits (such as reduced sugar and fat levels) in their chocolate.
Looking ahead, low-sugar chocolate will remain "a steady business", Hershey says. "There will always be consumers who appreciate the option of choosing from sugar-free products," the spokesperson says.
One of the key factors likely to influence the market is product positioning, Bayart argues. She believes a major reason why sales remain modest is sugar-free chocolate "has always had a positioning issue". She says: "It has historically been sold as chocolate for diabetics in the specialist aisles of supermarkets, away from mainstream chocolates."
Sensory characteristics such as taste are also a key consideration. "[Chocolate] products are known for their indulgent nature and consumers will not compromise characteristics such as taste, even if the products are healthier," Persis Subramaniam, product development team leader at UK-based Leatherhead Food Research, says. This view is echoed at Cargill. "Consumers are looking for indulgence and don't want to compromise on taste… however, producing sugar-free chocolate without doing this is very difficult to achieve," Bayart says.
It remains to be seen whether or not the emergence of stevia-based sweeteners will provide any impetus towards the market's development. According to Cargill, the perception of their use in chocolate manufacture is "favourable", on account of growing consumer demand for zero-calorie, naturally-derived sweeteners. With health concerns growing ever more widespread, the consumer desire for a sugar alternative in chocolate is likely to remain strong
However, Bayart warns: "If the recipe is modified too much, there can be a consumer backlash."