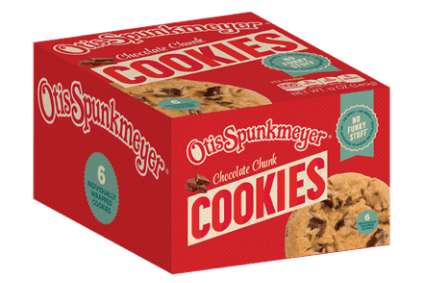 The pressure on ARYZTA has grown this week after the Switzerland-based bakery giant issued a surprise profit warning, sending its shares tumbling and sparking speculation about the future of the company's senior management. Dean Best reports.
Investors have been uneasy about the performance of Aryzta for the last 18 months or so – and their concerns would have been heightened yesterday (24 January) after the bakery group shocked the market with a profit warning.
Aryzta warned the underlying earnings for its current financial year were "tracking around 20%" down on the previous 12 months, with the company pointing to challenges in North America and the impact of Brexit. The group said its performance in the five months ending December had been "unexpected and extremely disappointing". The announcement hit Aryzta's shares, which closed down a whopping 32%, wiping more than EUR1bn (US$1.07bn) off the value of the company.
The group has been under particular scrutiny for some time, principally because of anxiety about the company's results in North America, the largest of its three divisions by revenue and EBITA and where it has been battling declining underlying revenues since the second quarter of the group's 2014 financial year.
In September, Aryzta reported the results for its financial year to the end of July. The numbers were something of a mixed bag, with a drop in annual profits, although Aryzta managed to eke out some growth on its top line. However, what growth Aryzta did see in sales was helped by the performance of its businesses outside North America; in that market, underlying sales fell 3.1%.
At the time, Aryzta CEO Owen Killian sought to emphasise how the need to renew three major contracts had affected its business in North America and said if those renewals were excluded from the numbers, the company had seen its sales in the market grow. The Aryzta chief also pointed to the company's strategy of being a business that supplies across the North American market and talked up the prospects for its decision to give a fresh push to its US foodservice bakery brand Otis Spunkmeyer in the country's retail channel.
Fast-forward to yesterday and Aryzta said in the five months to the end of December its North American business had seen sales fall and costs rise. It admitted its Otis Spunkmeyer push had hit the business. The company said the move had "triggered the earlier than anticipated loss of co-pack volumes". In other words, the consumer-facing businesses for which Aryzta had been acting as a co-packer, seeing the drive behind Otis Spunkmeyer in retail, moved their business elsewhere.
Killian said: "Aryzta's brand investment strategy in Otis Spunkmeyer will in time replace the co-pack volumes and create a more predictable and higher margin business."
Meanwhile, to try to cover what Aryzta described as the "higher-than-expected" labour costs it had seen in North America, the company is embarking on increasing its prices. Aryzta insisted the "majority" of its customers had agreed to the price hikes and said it expected to see the margins from its North American business rise in the second half of its financial year.
Nevertheless, Killian appeared to acknowledge investors' faith in Aryzta has been dented. "We know that it will take a recovery followed by a period of sustainable growth to re-establish investor confidence," he said.
Ian Hunter, an analyst covering Aryzta at UK-based investment bank Investec, said yesterday's announcement would add to investor concerns about the company that had been hanging over the business for "12 to 18 months".
He told just-food: "The difficulty is that this announcement has come on top of two former ones where they've had to pull back numbers. This is just a substantial hit. We knew the business was under pressure and it was finding difficulty in finding growth in both North America and Europe but it was a surprise that they had such a level of downgrade at this stage of the year. The fact we had a capital markets day [Aryzta held its annual investor event in October] and there were no signs of this at the time and to have a 20% downgrade to expectations is quite material."
Alain Oberhuber, an analyst at Germany-based MainFirst, downgraded his rating on Aryzta's shares to 'neutral' and its target price for the company's shares in the wake of the announcement.
Oberhuber said he had "five main concerns" about Aryzta's business, including the development of the company's business in North America, which he said was "deteriorating further". Moreover, Oberhuber said Brexit, as well as factors in Switzerland and Germany, were leading to "negative EBIT margin development". He also argued Aryzta's interests in two joint ventures – flatbread business Signature International Foods and France-based frozen food retailer Picard – should be sold, but questioned the price the company would get for the holdings. Oberhuber added: "The new chairman [Gary McCann] has a lot to do to put things into the right perspective as volume, margin and cash flow are deteriorating further due to overly aggressive expansion."
In its trading update yesterday, Aryzta said its board was "reviewing its investment strategy as it relates to its joint ventures" and added: "The chairman will engage directly with shareholders to understand their perspectives on this important issue."
Aryzta's investment in Picard, for example, has been questioned by some in the investment community almost ever since the company bought its stake in the business in 2015. When Aryzta announced its annual results in September, Killian said Picard remained important to its plans but insisted whether the company decides to turn into its minority stake into full ownership was subject to a series of metrics. Aryzta has an option to buy the rest of Picard from majority shareholder Lion Capital in a period from the company's 2019 financial year to its 2021 fiscal period.
Speaking to just-food yesterday, after Aryzta held a call on its trading update and profit warning with analysts, Investec's Hunter said: "I'm not sure what the conditions are for [Aryzta] to be able to sell their stake on. What was said was that if they don't take up the option, there's a drag-through clause in that then Lion Capital can decide what they want to do with the business – ie continue running it as such, or go for an IPO or go for a trade sale. Those were the options that were actually put forward in the conference call. The implication being that if Aryzta doesn't do anything, then Lion Capital then takes control of the investment decision. Aryzta has to accept the price."
Whether Aryzta CEO Killian is in place to make that decision has become the subject of speculation among some in the investment community. Jon Cox, an analyst at French finance house Kepler Cheuvreux, wrote in a note this morning the company's profit warning "may accelerate management change given a further blow to credibility".
Cox wrote: "We believe the board, under new chairman Gary McGann, was behind the size of the profit warning, preferring to reset expectations in one go rather than face coming back with another warning later in the year. Management credibility, which has taken a number of blows since a first profit warning in 2014 and the stock falling by almost two-thirds since then, has taken another dent and we believe this could precipitate management change."
However, Cox's note had some notes of positivity for Aryzta in a bruising day for the business. "The stock market reaction looks overdone and is indicative of the concerns about management credibility. A lot of the issues are due to timing (contract losses, new German plant ramp up, delays in passing on higher labour costs) and we believe Aryzta has a decent, if unspectacular, business model but there are problems with oversight and execution."