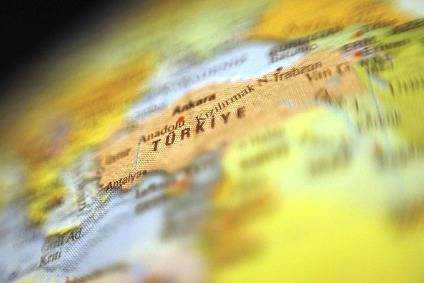 BRF, the Brazil-based meat giant, announced this week it has teamed up with the state of Qatar to buy a majority stake in Turkey-based processor Banvit Bandirma Vitaminli Yem Sanayii. The move will see BRF's recently-established halal unit, OneFoods, enter the Turkish market. Could BRF be paving the way for plans to partially float OneFoods? Katy Askew investigates.
BRF this week established a joint venture with the Qatar Investment Authority to take a 79.5% stake in Turkey's largest poultry producer, Banvit Bandirma Vitaminli Yem Sanayii. Once the acquisition of the majority stake is completed, the venture will launch a mandatory offer for the remaining shares in Banvit, BRF revealed on Monday (9 January).
Based on the terms of the transaction and subject to the financial performance of Banvit in 2016, the enterprise value for 100% of the Turkish company is approximately US$470m, BRF said. The company revealed Banvit is expected to report $625m in revenues during 2016, two-thirds of which is generated through poultry sales.
The move will significantly expand revenue at BRF's recently-established halal meat group, OneFoods, and will also allow the company to gain an important foothold in the Turkish market.
"Upon completion, the transaction will allow OneFoods to enter into the Turkish market, which has the largest poultry halal consumption in the world," BRF noted. The company said that this "aligned" with OneFoods "continuous commitment to the Muslim markets".
BRF established OneFoods, its businesses previously known as Sadia Halal, earlier this month. The business is headquartered in Dubai and has operations in more than 40 countries in the Middle East, North Africa, Europe and Asia.
In areas where it operates a direct distribution platform – namely Saudi Arabia, United Arab Emirates, Kuwait, Qatar and Oman – the company claims to have a market share of around 45%. But there is still plenty of scope to grow its presence in Islamic markets where demand for trustworthy halal meat products are high and the company believes it can grow rapidly by replicating the model it has developed in the Middle East.
"[OneFoods'] goal is to accelerate the transition process and forge closer relationships with consumers in all its markets, by replicating the leadership it has attained in the Middle East through its brands, distribution, integrated chain, low costs and high-quality and innovative products," OneFoods chief and the general manager of BRF's operations in the Middle East and North Africa, Patricio Rohner, said.
The Turkish market offers an important opportunity for halal meat products. According to figures from Euromonitor International, sales of halal meat in the country grew by 11% between 2009 and 2014. This growth rate compares favourably to sales trends in many other markets, with meat sales in western Europe, for example, dropping by around 1% in the same period.
Demographic factors also support the prospects for higher meat consumption in the market. While Turkey's economy has contracted over the past two years, with GDP falling to US$717.8bn in 2015 versus $823.25bn at its peak in 2013 according to the World Bank, the longer-term trend remains positive and the company's economy has grown significantly since the turn of the century. In the year 2000, Turkey's GDP stood at just $266.56bn. Turkey's population has also registered strong growth, rising from 63.3trn people in 2000 to almost 68.7trn people in 2015. A larger, wealthier population is likely to eat more meat – and this bodes well for halal meat processors operating in the market.
Within Turkey's halal meat sector, poultry is an important category. According to data published by the OECD for 2015, poultry is the most commonly consumed meat in Turkey. Poultry consumption stood at 16.5 kilograms per capita, versus 8.3 kiolograms per capita for beef and 4.1 kilograms per capita for sheet meat.
The strategic logic of expanding OneFoods into Turkey is clear. As JP Morgan analyst Pedro Leduc notes: "It helps BRF grow this division's sales by circa 30%, diversify country exposure and sets the stage for future growth (processed food, per capita, exports), consolidation and efficiency discussions."
There remain some challenges, however. In particular, Banvit's financial results have been marked by margin volatility. In the first nine months of fiscal 2016, the group's most recent results, Banvit's operating profit margin stood at 8.5%, compared to an operating profit margin of just 1.88% in the prior year.
The company operates a vertically-integrated supply chain including feed mills, hatcheries, brands and processing plants. The swings in its performance can largely be attributed to disruption from avian influenza as well as exposure to the volatility of commodities cycles and its reliance on grain imports for feed.
The timing and structure of the joint venture can be seen as suggestive of BRF's future corporate strategy, supporting the possibility that it is gearing up for a partial float of OneFoods.
According to a Reuters report, citing two unnamed sources, BRF wants to float 20% of OneFoods by early April. BRF is looking to raise around US$1.5bn, the report said. The company has refused to be drawn on "market rumours" that it has hired two investment banks to work on the IPO.
Announcing the move in Turkey, BRF revealed OneFoods will directly control 60% of the joint venture, with he Qatar Investment Authority, the Gulf state's sovereign investment fund holding the remaining shares. The structure would therefore appear to be supportive of a potential future spin-off.
"The strategic fit is even more relevant before a potential corporate event with One Foods," Leduc notes. "The partnership is a good sign for the potential One Foods deal."
And, for all Turkey's growth potential, the fact is there are more rapidly expanding markets for halal meat. According to Euromonitor, fresh meat sales in a number of Muslim countries – where the vast majority of meat is halal – outstripped growth in Turkey between 2009 and 2014. Growth in the UAE stood at 33%, Egypt at 28% and Morocco at 19%. While Pakistan, Indonesia and Malaysia all saw fresh meat volume sales increases of 54%, 16% and 15%, respectively.
Given the profitability challenges at Banvit, it seems possible BRF was at least in part motivated to pounce on the Turkish company to inflate OneFoods' revenue ahead of any planned flotation. The longer-term merits of the deal will rest largely on BRF's ability to improve the stability of Banvit's margin delivery.