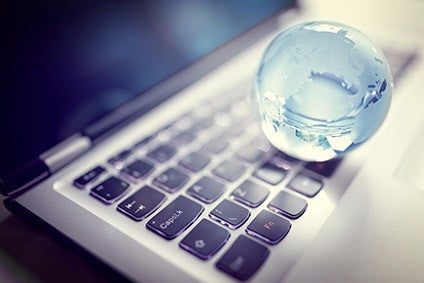 Ben Cooper examines how Covid-19 is giving progressive companies the chance to show the ideals of conscious capitalism in action, and how corporate engagement in addressing major global issues, such as climate change and poverty, might be affected by the coronavirus pandemic.
With the coronavirus yet to peak in so many countries, it seems dangerously premature to contemplate how life might be different when the pandemic is over and whether any of its disruptive effects will result in lasting change to the world order. In particular, it is tempting providence to wonder about positive outcomes when the scale of the bad ones remains unknown. Nevertheless, there is an understandable urge to do so. Perhaps, the focus should be firmly on the present but, amid the chaos, tragedy and turmoil, it's only natural to seek the solace of a silver lining.
The battle against the coronavirus has underscored the value of community and mutual responsibility, with social cohesion paradoxically as crucial to the fight as social distancing. There is naturally, therefore, much discussion of it spawning a more caring and generous society. From a political and administrative standpoint, parallels were first drawn with the financial crisis of 2007-2008. More apt, however, may be the comparisons with the New Deal or even 1945 when, significantly, economic reconstruction went hand in hand with recasting the social contract.
A key distinction between past crises and today is where corporations sit in this context. The latest crisis has hit during a period of change in how multinationals interact with their stakeholders, with society and with the global community. This has been precipitated – quite possibly necessitated – by the need to be more than simply responsible corporate citizens, but agents of change in the face of daunting global challenges such as climate change, poverty and inequality.
There will be greater scrutiny than in any comparable time of how companies engage in the reconstruction process, as there has already been in how they are responding during the pandemic.
Danone recently announced a suite of measures to support its workforce, including guaranteeing the incomes of its 100,000 employees until 30 June. The package crucially also includes EUR250m (US$276.4m) of support for 15,000 small businesses in its "global ecosystem", including farmers, suppliers and service providers. "Thank you for your trust," said Danone CEO Emmanuel Faber on the firm's Youtube channel when announcing the measures. "We are all together."
Nestlé, Diageo and Anheuser-Busch InBev are other major food and beverage companies to take steps that go beyond looking after their own employees.
Seven months ago, Faber spearheaded the formation of the Business for Inclusive Growth (B4IG) coalition, through which member companies, also including Unilever and Mars, pledge action to ensure the benefits of economic growth are shared more widely.
Although along with the pathfinders and first movers, there are inevitably non-movers and laggards, the creation of B4IG is a further manifestation of the positive direction of travel for the corporate sector. But, where might the pandemic leave the shared value, inclusive growth and conscious capitalism agenda?
In underlining the importance of community and pulling together, the pandemic has surely strengthened the case for such thinking. On the other hand, in its aftermath, companies will want to get back on track quickly, which could militate towards an emphasis on short-term financial returns, at the expense of the long-range vision on which inclusive growth ideals depend.
By dint of their stated commitment to inclusive growth, B4IG members should be the least likely to opt for short-term fixes or to retrench. In fact, according to Romina Boarini, senior advisor to the secretary-general of the Organisation for Economic Co-operation and Development (OECD), which is overseeing the initiative, commitment to the B4IG agenda has been strengthened by recent experience. An encouraging sign is that a workshop scheduled for this week is to go ahead as planned, albeit in a virtual rather than face-to-face setting.
"If anything, I can reaffirm that my sense is that the companies find this agenda even more relevant now," Boarini says. "The current situation is one that forces companies and governments to think about inclusive growth and economic resilience even more strongly."
Boarini also reiterates a precept found in many expressions of conscious capitalism, namely that adopting a more inclusive growth strategy "makes a lot of sense from a business perspective". It is building a resilient and sustainable model that lies at the core of companies' ambitions, rather than any ethical considerations the same choices may also speak to. The business case is no less relevant, and quite possibly even clearer, when the chips are down and stakeholders are relying on companies to act in mutual rather than purely self-interest.
Indeed, the indications are that consumers will want to stand by and reward companies that have stepped up to the plate in this crisis, and there has also been discussion of boycotting those deemed to have acted less nobly. "We're seeing that the way companies respond in challenging times has a major impact on their brand reputation," Cynthia Cummis, director of private-sector climate mitigation at US-based non-profit World Resources Institute (WRI), tells just-food.
With regard to companies' climate policies specifically, the pandemic could be a revelatory disruptor. Had Extinction Rebellion asked for all non-essential travel by road or air and the majority of economic activity to cease everywhere for a few months to show the difference it would make, it would have made the pressure group's other ambitious demands seem comparatively modest. While it has caused untold misery and harm in other ways, coronavirus has brought about that very experiment.
"Some of the changes already happening, like flexible work-from-home policies and reduced employee travel, will have climate benefits," Cummis adds. "In a sense, the pandemic has acted as a very real and vivid demonstration of what a lower-carbon, globally interconnected world could look like."
Across the piece, the response to the pandemic is showing what can be achieved when governments and the private sector put their shoulders to the wheel together. Nowhere will this be more true over the coming months than in the many developing countries where the pandemic is yet to take hold, particularly in Africa.
A statement issued following the G20 virtual summit last week referred specifically to the role the private sector can play in mitigating the impacts of the pandemic in developing countries which lack the health infrastructures and economic resilience to fight the coronavirus alone. If ever there was a time for food and drinks companies to underscore their commitment to support the developing nations they operate in or source from, it is now.
The martial language and imagery employed in commentary and political rhetoric during recent months jars with some. Where the analogy with war is most apt, however, is that the victor must not only prevail in battle but win the peace. Companies have a key role to play in both, but fulfilling that role will require strengthened commitment to the new norms of sustainable business.
Those reverting to narrow short-termism will undermine the corporate sector's contribution to the recovery, failing millions of people depending on them to rise to present and coming challenges.