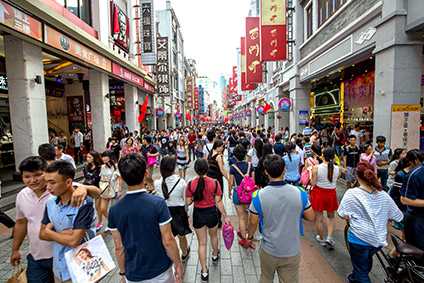 China remains a massive draw for food exporters. Andy Coyne sets the scene and rounds up the experiences of UK food SMEs targeting the market.
China is the Holy Grail for many food exporting businesses and it's not hard to see why.
According to statistics quoted by the UK's Food and Drink Federation (FDF) this month, China is the world's top import destination, with total trade to China standing at more than 20% in 2018.
Over the first nine months of 2019, the UK exported GBP16.9bn (US$22.3bn) of goods to China, GBP557.5m of which were food and drink products.
Among the UK's top 50 trade partners (in value terms), China experienced year-on-year growth in food and drink exports of more than 20%. The volume of UK meat and meat-products exported to China nearly doubled, driven by factors including the African swine fever outbreak that has decimated domestic pork production.
The FDF suggests China's food and drink opportunity for UK brands continues to evolve.
How well do you really know your competitors?
Access the most comprehensive Company Profiles on the market, powered by GlobalData. Save hours of research. Gain competitive edge.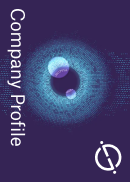 Company Profile – free sample
Thank you!
Your download email will arrive shortly
Not ready to buy yet? Download a free sample
We are confident about the unique quality of our Company Profiles. However, we want you to make the most beneficial decision for your business, so we offer a free sample that you can download by submitting the below form
By GlobalData
"While Chinese consumers once sought food safety assurances through the provenance of imported products purchased, they now also demand products that satisfy other needs – convenience, health and wellness, flavour and novelty," it says.
But it stresses that "China is typically seen as a challenging market by food and drink exporters". This is partly because of cultural differences but also because of increasingly tough regulations and a plethora of red tape to fight through.
That said, the prospects in the country are too great for this to put UK food companies off. The market for food and drink in China is expected to reach US$22bn in 2019 and is growing rapidly. With a CAGR of 13.8% over the next four years, this will create a market over 50% larger than the whole of Europe, the FDF reports.
Here, four UK food businesses – at different stages of their Chinese journey – reveal their experiences of selling into the country or of their ambitions to do so.
Two of the businesses, Sea Chips and Somerdale International, recently took part in this year's FHC – Food & Hotel China – show in Shanghai, which showcased the products of UK food businesses to Chinese attendees who included buyers and distributors.
Annabel Karmel
Raheel Rehman, the international sales director for the London-based baby and toddler food business Annabel Karmel, says:
"It's been 12 months since our launch into China with Annabel Karmel's organic stage 1 and 2 baby purees. Our products are currently listed in more than 350 stores including Ole' and Kidswant and available through multiple online channels such as Tmall, JD.com, Koala and Taobao.
"Branding and product positioning have been key to meeting our growth expectations for the Chinese market. Our marketing strategy has been to take a highly targeted approach, ensuring that we are serving content specifically to parents with babies and toddlers.
"To date, the response from buyers and consumer feedback has been very positive. We have managed to penetrate the Tier 1 cities and our focus is now on targeting a wider distribution across tier-one and tier-two cities. We are also developing new products with a direct focus on the needs of Chinese consumers.
"China is a very unique market and it's important to understand the local culture, food trends and consumer behaviour, as it differs dramatically from the UK and other territories. We have to create an equal balance between appealing to Chinese consumers with our British credentials, whilst also offering tastes and flavours that they will want to buy.
"The fact that all of our baby purees are European Union-organic and created by a leading British cookery expert is a big pull for Chinese mums as they favour high quality Western products.
"However, we also re-branded our UK baby puree product range in 2018 to ensure that our stage 1 and 2 products would achieve maximum impact amongst Chinese consumers.
"As a business, we are continuously undertaking research to refine and improve our offering, from exhibiting at major trade expos and meeting with local partners, to connecting with key Chinese online influencers and engaging directly with customers. Widespread feedback has been invaluable in the NPD process in terms of exploring food trends in China, complying with local baby food regulations, creating expert recipes based on easy-to-source fruits and veg, sourcing the most premium quality ingredients, highlighting our 'just like you'd make at home' message, ensuring we have clear communication on the packaging and ensuring product differentiation using different colours to help consumers identify different flavours
"Finding the right distribution partner and customs clearance agent is the key to success in China. Engaging the local import agents can help with a better understanding of the regulations and to ensure a smooth custom clearance process. Local import agents can help with the pre-approval of the products and manage the customs process once the shipment arrives in China.
"The last 12 months have been an exciting period of establishment and steady growth. We have been working tirelessly to lay the foundations for building a leading children's food brand in China, and the brand communications piece has been pivotal in terms of gaining consumer advocacy and trust.
"We are already seeing a growing movement towards our expert-backed products and we are set for strong growth over the coming year. We are looking to secure wider distribution across offline and online channels, and we will be investing further into marketing the brand and product with a plan to double our sales in the next financial year."
Sea Chips
Daniel Pawson, co-founder and managing director at Yorkshire-based salmon-skin snacks business Sea Chips, says:
"This [the FHC expo] was our first attempt to enter the Chinese market. We've always had it in mind and we had a plan to export from early on. The idea was to start in the UK and then to export as opportunities came up. We've amassed a large Asian following in the UK.
"Seafood snacks are popular in China and so we are going to market with something that they recognise but which is slightly different. Their products are more chewy, like jerky.
"At the expo we wanted to meet importers and retailers and to do market research and get feedback. We didn't have massive expectations but we went to the 'meet the buyer' event and a provisional order was put in for a container load and hopefully we will start exporting next year.
"The show itself allowed us to meet buyers from luxury hotel chains but also retail chains such as city'super and City Shop and health food shops.
"It is more challenging to deal with retailers in the UK – fish-in-crisps is a category that doesn't exist.
"But retail in China is different and we hope to tap into online retail as well. Online retailers such as JD.Com were at the show.
"I think our main challenge will be getting the price right. There is a growing middle class but our products retail for more than normal snacks.
"It's about making sure we are still making money while selling the product as cheaply as possible.
"But I think that a lot of Western brands are trying to make Chinese consumers change their ways whereas we want to adapt to their way of doing business.
"We also want to work with an agent in China to help us execute our marketing plans on channels such as Instagram. We will look to do that once we've got confirmation of an order."
Somerdale International
Stephen Jones, managing director of Somerset-based Somerdale International, which exports UK cheese from manufacturers such as Singleton's and Cropwell Bishop, says:
"It is seven years since our first FHC show in China and it has grown from there. We met a Scottish guy who was a food and beverage manager and now he represents us through a company called London Foods, which imports high-end foods for retailers and the foodservice channel. Effectively he buys the product from us to sell it on.
"Hotels in China are big business because they have lots of conferences and other functions.
"Another customer is Costco, which opened in October. Some 200,000 people registered for membership before it opened. We service Costco warehouses and this will grow quite substantially. The second one will be opening next year.
"In China you just have to be patient. It's often said that it's a marathon and not a sprint. It's a very slow burn. People come up to you [at expos] and you never hear from them again. The Chinese don't like saying no. They like to build relationships and trust. You need to go back two or three times. I haven't met anyone yet who came back with an order from their first trip. There are a lot easier markets to export to.
"The documentation is hard. The registration process is hard. We have sent labels to get translated over there. If something has a capital K for kilo and it gets changed to lower case it gets rejected.. We've learnt it all now but you have to get it right.
"You need someone who speaks Mandarin or Cantonese. English is spoken. Senior business people speak English but things get lost in translation.
"I wouldn't want to put people off because it's a growing market and it's huge. People want the Western lifestyle. They want to spend. It's a hungry consumer market.
"Over seven years we have seen big changes such as the growth of travel. People are travelling every day and changing their eating habits. The younger generation is happy to eat Western food.
"Also social media and technology. The likes of [online retailer] Alibaba are way ahead when it comes to technology. Everyone pays electronically through things like Alipay.
"Online distribution is still mostly non-perishable stuff but perishables are coming in. Food will grow.
"We have noticed that the Chinese quite like spicy food. We are working with Mexicana cheese maker Norseland which has gone into the burger chains there.
"China is still quite low down for us as an export market – probably less than 5% of our business – but like South East Asia there is a growing middle class.
"Even in the US, where we have been for 30 years, we still do food shows. Business is still done by what the Americans call pressing the flesh.
"There is also a fear in China that because manufacturing is cheap they will copy Western products but I think we are pretty safe in terms of cheese."
Fairfields Farm
Richard Glennan, managing director of crisps manufacturer Fairfields Farm, based in Essex, north of London, says:
"We've been interested in that market and have traded there in the past but we're not doing so at the moment.
"It's quite a remote market and difficult to service from the UK. You need a good distributor there. We made that connection at a trade show in the UK. We started exporting there about four years ago and it lasted for a couple of years.
"There was a decent reaction in terms of orders but we felt a disconnect with the market. It didn't really fit with us as a family business.
"In terms of regulations there is a lot of detail to get through. That changed over a period of time. It was easier in the early days but got more exacting, ensuring details on the specifications matched the packs exactly.
"Most Europeans see it as an attractive market because of the sheer scale of it. Wealth is growing, premiumisation is growing and there is a desire to bring in British products.
"It's now down our list of priorities. There are millions of people in Europe who are much closer to our farm and that's more cost effective.
"But that doesn't preclude us from going back there in the future."