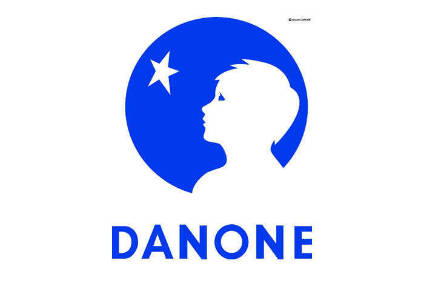 Danone focused much of its presentation at this week's Consumer Analyst Group of New York conference on its plans for the US. The French group generates around 13% of its sales in North America and believes there is ample room to grow. Danone also touched on its goals for 2020 and its cost-cutting drive and last week's move to "decouple" the group's aims to improve efficiency and increase sales. Here are the eight key takeaways from the event.
Growth in US yogurt
Unlike many of its CPG peers, Danone does not view the US as a mature market that offers limited prospects for growth, management told analysts at the Consumer Analyst Group of New York investment conference yesterday (23 February) Instead, Danone believes the market is a "major platform" that can be used to reinforce its "growth resilience".
Yogurt is Danone's biggest platform in the country and, CEO Emmanuel Faber insisted, the company is working hard to grow its presence in the sector.
In particular, Faber flagged the importance of innovation to improving customer relationships and building excitement in the sector. "We are recognised in the grocery aisle as the number one refrigerated manufacturer but most importantly the number one for category development," he said citing data from business-to-business market research firm Advantage, which canvasses FMCG retailers. "This is very important in this country, where so many companies don't find growth."
The average space dedicated to yogurt in US grocery stores increased by 12% year-on-year in 2016, growth helped by Danone's innovation, Faber suggested. Faber insisted he would welcome increased innovation from Danone's competitors – such as Chobani and General Mills – in order to quicken the pace of category growth.
"We are finding it difficult because we are the only ones growing. Even though we are the category leader, the category captain, we see this additional shelf-space available and we would love competition to be building the category – and this is not happening these days. The concern is not about the level of the promotion in [the yogurt category] but why there is so much promotion that is not creating value for consumers and our retail partners." Promotion in the US yogurt category stands at 35-40%.
Earlier this week, General Mills, which manufactures the Yoplait brand, admitted to CAGNY it had been "out-innovated" in the US yogurt category and revealed plans for what it hopes will prove to be game-changing NPD with the rollout of a new line this summer.
However, Faber suggested Danone is using its global know-how in yogurt to bring recipes to market "that others can't". He added the yogurt category is on the cusp of faster growth in the US as understanding around the importance of probiotics and ferments to gut health deepens. "That will be a tailwind for growth in this market," he predicted.
GMO move to "disrupt" the category
Danone is also planning to move three of its largest brands in the US – Dannon, Danimals and Oikos – to a GMO-free footing. The group will take the additional step of labelling the presence of GMOs where ingredients are used in its other products. "We have decided to label GMOs. Whatever the regulation will be we will label the presence of GMOs – we are not afraid of GMOs but we believe our consumers should have a choice," Faber said.
On the move to GMO-free ingredients, Faber said the company provided funds for its US milk suppliers to convert their farming practices – in particular, the production of fodder – to GMO-free crops.
While the company will see the impact of this investment on its P&L, it does not necessarily mean Danone plans to hike prices, Faber continued. "Our basic assumption is that we are building a unique consumer proposition which will drive brand preference. This is very clear from all studies in this market – consumers want choice and transparency… We have taken the burden in our P&L to help our farmers to make the transition to non-GMO… My inclination will be not to move the price point, just for this to be the new normal."
Faber suggested there is "no one around us" capable of delivering GMO-free yogurt options at a comparable scale. "My view is more to disrupt the category rather than get a price increase that will give us a short term advantage in P&L."
Expanding in US baby food
As with yogurt, Danone wants to continue to grow its US baby food business, Happy Family.
According to Euromonitor data, Danone's Happy Family operates in the fastest-growing segment of the infant nutrition space – organic. US organic baby food sales increased by 22% in 2016 and Happy Family's sales growth outpaced the market, rising by 30% in the period, Faber revealed.
Growth was again supported by a strong innovation pipeline leveraging the key consumer trend towards transparency, Faber continued as he flagged the rollout of transparent pouches to Happy Family lines.
"We continue to innovate… We have been the most innovative brand last year with the launch of a clear pouch. Transparency has been driving a lot," Faber claimed.
WhiteWave deal should rebalance Danone geographically
Danone's US$12.5bn acquisition of WhiteWave Foods, which Faber said is expected to close in the first quarter, will greatly expand the company's presence in the US. The combined business will generate more than $6bn in sales, doubling Danone's revenue in the market and creating the number one refrigerated dairy group in the country.
Significantly, it will be the fastest-growing food and beverage company in the US. "White Wave is going to add another slate of very high growth categories to our equation, also with leading positions," Faber suggested.
The deal means that North America will account for 25% of group sales, becoming Danone's third largest region behind Asia Pacific, Latin America, Middle East and Africa (ALAMA) and Europe, which will each account for 35% of sales. This "rebalances" Danone's geographies for "more resilient growth", management suggested.
Global headwinds remain: China and Europe
Looking at Danone's group-wide performance, the thinking behind this move to increase exposure to stable markets in North America is evident.
In its full-year financial update, published last week, the company said that its organic growth rate slowed to just 2.9% during 2016, compared to 4.4% the prior year. The organic growth Danone did secure was largely supported by pricing and the company revealed 2016 sales volumes decreased by 0.2% on a group-wide basis.
Danone's performance was hampered by two issues in particular: the under-performance of its European dairy business and ongoing problems with infant nutrition sales in China.
In Danone's dairy segment, sales dropped 2.9% in 2016 The company, which in December lowered its forecast for annual sales in part due to its European dairy business, said that its Activia relaunch has not delivered the desired results.
Speaking yesterday, Faber elaborated: "Our dairy business in Europe is still not growing. It is anywhere between 3-5% negative which is clearly unacceptable… We focused a lot on relaunching Activia. The relaunch worked very nicely in the US… it didn't work in Europe. So I have changed entirely the management of the organisation. We are now starting to adjust the launch to make sure next year Activia is not hampering our growth. I do not expect Activia to be growing fast but I expect it to be decently growing as any food brand should to stay in our portfolio."
At Danone's early life nutrition business, sales growth slowed to 0.5% in 2016, compared to 13.7% in 2015. The company stressed growth stood at 3.5% on a like-for-like basis excluding forex. In China, Danone said the "transition" of the indirect channel – induced by a "fast-changing regulatory environment" – saw traders continue to make stock adjustments.
Faber noted: "Our brands are the most demanded leading brands in China. For food safety reasons, Chinese mums are, through e-commerce and traders, supplying themselves with our brands, which are the leading brands in the world… They are imported [to China from Europe] through a system that the Chinese government wants to reign in, has started to reign in. For the last two years we have been facing headwinds with the regulation of e-commerce in China that will continue at least until 2018."
"Decoupling" growth and efficiency
Danone is rebalancing its global spread in order to mitigate its exposure to regional challenges and build a foundation from which it can accelerate growth from 2020. It is also separating the mid-term goal of delivering this growth from the short-term ambition to drive greater organisational efficiency.
"We will be able to decouple our immediate efficiency agenda and our mid-term growth acceleration agenda," Faber suggested.
To this end, Danone unveiled a new global structure that will see "newly empowered" regional business leadership and establishment of a strategic business unit for North America, to be headed by Lorna Davis and to include the local WhiteWave business, as well as its own existing dairy interests.
At a corporate level, Danone is establishing two central functions to oversee growth and efficiency: an integrated growth and innovation process and a resource efficiency function to "deliver accelerated efficiency".
This efficiency drive will include EUR1bn in expected savings delivered under "project protein", which will be focused on direct spend services and goods not going into the product. "We have about EUR8bn of that in our P&L every year and we will cut EUR1bn in the three years to come," Faber said.
As Jeffries analyst Martin Deboo noted, this margin drive can be viewed in the context of a broader shift to focus on improving margins in the face of a weak growth outlook. "Danone are mobilising a new SG&A cost saving programme, 'protein', targeted to deliver EUR1bn gross cost savings by 2020, the equivalent of 350-400bps of margin benefit for Danone excluding WhiteWave at that point. This continues the trend of large European staples companies launching cost savings programmes to offset weak top lines."
However, Faber insisted that by ring-fencing its efficiency and growth objectives the company is supporting its growth outlook for the medium- and long-term.
"The project protein will address the short term, but our function and organisation of procurement will address not only short- but mid-term… Strategic resources cycle is an absolute essential element of our long-term organisation… This is entering the circular economy for the key cycles of our productions. How to look at milk not only as an ingredient, not even an end-to-end value chain but how to look at it as a cycle… that is how companies will build their future sustainability," he argued.
"By decoupling efficiency and growth acceleration not only will we be able to deliver consistent EPS growth but also fuel the growth model. This is helping support our stronger model of growth… that goes from being profitable for the two last years, sustainable this year, to 2020 where we believe we have everything it takes relative to our peers to deliver what we calibrate as strong profitable growth."