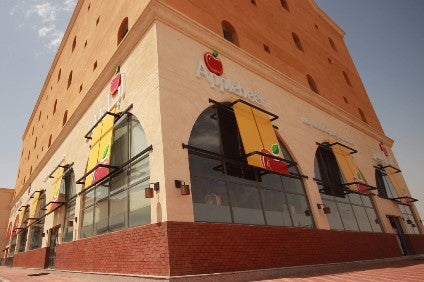 The opening month of 2017 saw a raft of notable developments at some of the major names in the foodservice channel. Dean Best analyses the latest goings-on at three: DineEquity, Yum China and Shake Shack.
DineEquity continues international push to offset domestic sluggishness
DineEquity, the US-based full-service restaurant operator, has in recent years been busy trying to expand its international presence.
A notable move came in December 2013 with the appointment of former hotels industry executive Daniel del Olmo as president of its international business to work on the overseas strategies of both of the company's chains – the traditionally breakfast-focused IHOP and the casual-dining chain Applebee's Neighborhood Grill & Bar. The decision, DineEquity said at the time, was a move to try to boost its international scale and work more effectively with its franchisees outside the US. At the end of 2013, DineEquity had 150 Applebee's outlets and 56 IHOP restaurants outside the US. According to DineEquity's 2015 annual report (the 2016 report has yet to be released), by the end of last year, there were 155 overseas Applebee's outlets and 79 IHOP stores.
Since the start of 2014, DineEquity has opened 80 new restaurants outside the US, a period the company describes as three "consecutive years of international growth".
January saw DineEquity announce its latest round of international expansion. It set out a deal to take Applebee's into Bahrain, Oman and Panama and for IHOP to move into India and Thailand. The operator said it wants to have doubled its international presence overall by 2021.
"We continue to see international expansion of our two brands as an important growth engine for DineEquity," chairman and CEO Julia Stewart said.
Dine Equity has, since the start of 2014, built what it calls "an international development pipeline" of over "200 restaurant commitments". Announcing the latest plans on 10 January, del Olmo said: "Substantially all of our 200-plus restaurant obligations will be developed within our three primary targeted growth areas: the Middle East, Asia Pacific and Latin America."
David Henkes, advisory group senior principal at US foodservice consultants Technomic, suggests international markets will be crucial for DineEquity's expansion as it faces challenging trading conditions at home, although he believes will face some challenges. "The US is obviously experiencing some sluggishness, particularly in casual dining, so it's only natural for brands to focus overseas," he tells just-food. "US casual dining brands have had a mixed success internationally; the Middle East is a pretty good market for many brands, but there's a need to adapt the brand to those markets. Similarly for IHOP, given its focus on breakfast, many countries don't have as big a focus on this day part so there's some retooling a required there as well."
The tough conditions in the US have been borne out by DineEquity's recent financial numbers. The most recently-available figures show DineEquity's revenues fell year-on-year in the nine months to the end of September, with comparable US sales at IHOP up only 0.5% and sliding over 5% at Applebee's.
Stephen Dutton, foodservice analyst at Euromonitor International, says the overseas markets DineEquity is targeting have potential to grow but cautions the menus at the company's chains may not have the same international appeal as other American fare.
"While there is much room for growth of chained concepts in Asia, the Middle East and Latin America where the company is looking to expand, taste preferences vary widely and so it will be important to develop a menu that both appeals to local preferences but doesn't stray too far from the offerings, such as sweet pancakes in the case of IHOP, that make those brands iconic in the first place. This will be a challenge given the company's specific format and product offerings that may not enjoy the same widespread global appeal as say pizza or fast food more generally, though its family-dining positioning should help," he says.
Taco Bell opens first outlet in China
January saw the first Taco Bell in China formally open, one of the first notable announcements made by the new Yum China Holdings, the Chinese business US foodservice giant Yum! Brands spun off in November.
Yum! had first outlined plans last year to take Taco Bell – more US-focused than sister chains KFC and Pizza Hut – into China. The first Taco Bell in China is close to the Oriental Pearl Tower in Shanghai's Lujiazui business district.
Micky Pant, Yum China's CEO, said the company had "thoroughly researched and fine-tuned the Taco Bell menu for China". The menu in the Shanghai outlet includes a shrimp and avocado burrito and a volcano chicken burrito containing sriracha sauce.
Pant added: "Taco Bell is an innovative brand with a strong heritage that we believe will resonate well with Chinese millennials."
At present, Taco Bell has more than 7,000 restaurants worldwide but only around 300 of those are outside the US. It is aiming to have 1,000 restaurants internationally by 2022.
Mexican-style food is growing in popularity worldwide but Dutton believes, despite Yum's experience in China with KFC and Pizza Hut, the biggest obstacle for the chain will be appealing to the local palate. "Yum Brands has a lot of experience in China and the company's new master franchisee, Yum China, will have the benefit of starting fresh with the Taco Bell brand, and can use the brand to showcase its new growth initiatives, such as high levels of in-store technology," he tells just-food. "However, even though Taco Bell has done much to adapt its menu in China, I think taste preferences will still be the largest hurdle, as Taco Bell's unique take on Tex-Mex offers very different flavours and ingredients than what is typically found in China."
US 'better-burger' chain Shake Shack names first COO
Shake Shack, formed in New York City in 2004, has been one of the wave of the so-called 'better-burger' operators to have launched in the US in the last decade or so.
The company, which floated on the New York Stock Exchange in 2015, had 100 outlets as of last year, with restaurants in 16 states and the District of Columbia, as well as locations in a number of international cities, including London, Istanbul, Moscow and Seoul.
In January, Shake Shack announced the appointment of Zach Koff, its senior vice president of operations, to chief operating officer, the first time the burger purveyor had had someone in the role.
Shake Shack CEO Randy Garutti spoke of his plans for Koff to "further his impact around the greater strategy and execution of our rapid growth ahead". The chain has seen grown quickly in recent years. In 2011, the company generated revenue of US$39m and it has forecast its top line would have hit $265m in 2016. This year, Shake Shack has estimated its revenue will reach $350m.
The company's underlying – or "Same-Shack" – sales expansion is likely to have slowed in 2016, with the company forecasting growth on this metric to be 4-5%, down from the 13% it saw in 2015. Shake Shack has predicted its same-store growth will slow again this year to 2-3%, perhaps a concern to some industry watchers, although there are Wall Street restaurant analysts that believe the same-store metric is, at present, less important when analysing the company's results due to its relatively small number of stores.
Those analysts instead point to the importance of the growth in the number of stores Shake Shack is opening or plans to open. The company has forecast it would have opened 19 domestic, company-operated units and, net, ten licenced restaurants. In 2017, Shake Shack is targeting 21-22 US, company-run outlets and, again, another ten licenced restaurants, net.
Shake Shack's share price – US$35.14 at the time of writing (11:06 ET on 06/02/17) – is way off the high of over $92 seen soon after the 2015 IPO but foodservice analyst Fahhan Ozcelik argues such a price was "not sustainable" amid some concerns over the growth of the company's presence and what was seen as a low average-unit volume of the company's outlets.
However, Ozcelik argues Shake Shack had reasons to be positive about its performance in 2016. "They hit the 100th unit milestone and achieved a good 7% growth in stock price, as well as double-digit top-line revenue growth," he says. Moving Koff to a new role will be key, Ozcelik argues, to Shake Shack's continued growth. "
The concentration of Shake stores are on the East Coast of the USA and they have limited international units. The 2016 strategy worked well despite the foodservice market, including better burgers, having a difficult time. In order to pursue the same strategy of unit growth and beyond the comfort zone of the East Coast, they need to strengthen the store operations organisation with a reliable and reputable leader. Zach Koff with his successful tenure at Shake Shack will fulfill perfectly this role and Shake Shack will continue the unit growth in 2017. One should never underestimate the growing competition in better burgers, with the developing new trends of a technology-driven consumer appetite for natural and fresh ingredients as the challenges in store operations."
Euromonitor's Dutton believes having a COO will be important should Shake Shack be looking to expand further overseas. "Shake Shack is rapidly becoming a global brand, and the company now has nearly as many international outlets as domestic, so expansion to new markets is certainly a key component of the company's growth strategy," he says. "Managing this process should be a chief focus of the COO position, especially as Shake Shack looks to expand into Asia. Shake Shack will need to identify strong local franchising partners that can build reliable supply chains and maximise the brand's appeal toward local consumer preferences."
just-food's Confidence Survey results on foodservice
In November and December, we surveyed our international food manufacturing readership in our annual Confidence Survey poll. The survey canvassed their thoughts on areas as such consumer confidence, M&A and emerging markets – and also sought to get some insight into their priorities for the foodservice sector in 2017.
For the second poll in a row, supermarket foodservice was the most-chosen response when asked to name the parts of the foodservice channel in which their businesses would up their investment this year.
As our foodservice columnist Dave Henkes wrote last spring, supermarket foodservice is becoming strategically important to grocers, with a number of retailers putting greater emphasis on prepared foods and in-store eating.
The number of those polled who selected quick-service restaurants dropped year-on-year, perhaps reflecting the relatively slow-growth of what is a mature channel in the US and western Europe.